Hi Friends,
Today I am posting a very simple sweet snacks recipe made with Chira (flattened rice). It is a quick recipe, very easy to prepare and you can make this tasty snacks with only four ingredients. In Bengal it is called Chirer Murki. Make this delicious sweet snacks any time at home.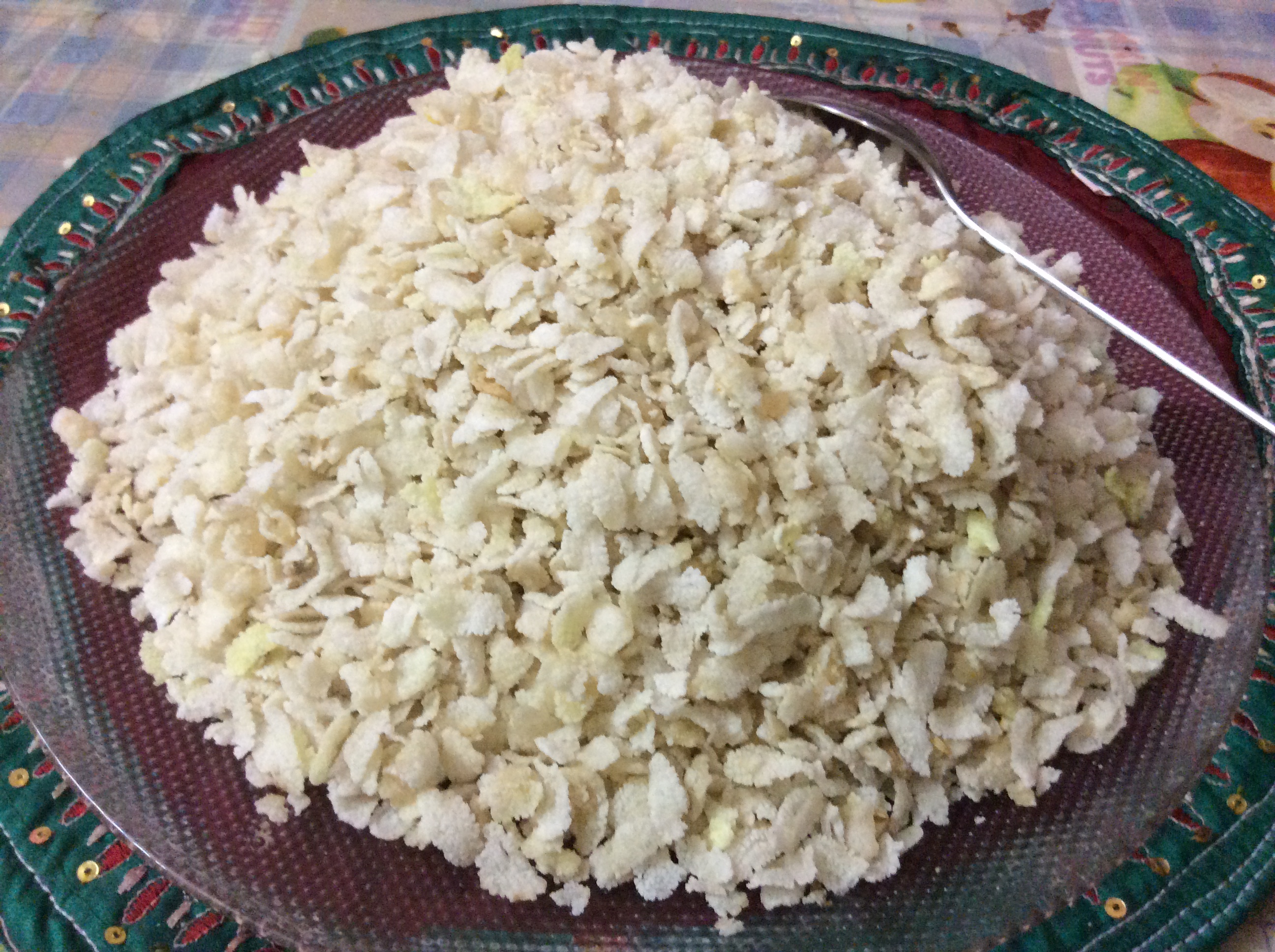 Cooking time – 10 minutes.  Serve – 4
Ingredients –
Flattened rice – 200 grams.
Sugar – 1+1/2 cups.
Anise seeds (snauf/mouri) – 2 tbsp.
White oil –  for deep frying
INSTRUCTIONS –
Heat 2 cups of oil in a frying pan. When it is hot, drop one handful of chira into the hot oil.Chira quickly puffs up in the oil. So immediately take out them with a slotted spoon and keep on paper towels. again drop one handful of chira. Fry all the flattened rice in this way and keep on paper towels. Put all fried chira in a large mixing bowl.
In a pan mix sugar,anise seeds and 1/2 cup of water. place the pan on medium heat. Stir until sugar is dissolved. Now reduce the heat, simmer on slow flame to obtain thick consistency syrup. Sprinkle the warm sugar syrup over the  fried chira (with a spoon) and stir the chira gently with a spatula. Allow it to cool.
Delicious Sweet Snacks Of Flattened Rice is ready to serve. You can make the snacks more sweet by adding more sugar syrup. You can add also different types of nuts with the fried chira.
Hope you will like this quick and easy to make recipe. Enjoy.