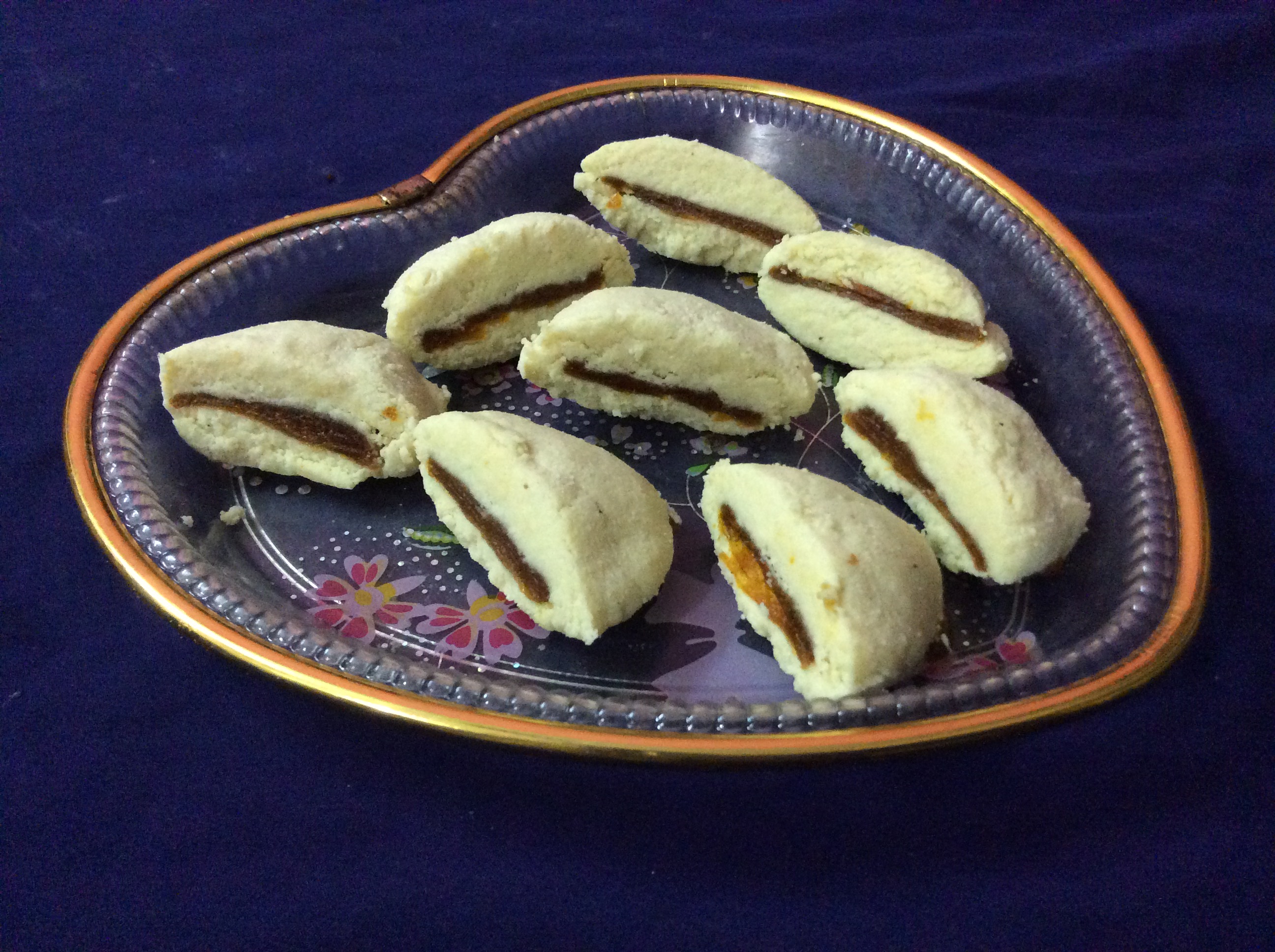 Happy Raksha Bandhan to all my Friends,
Today I am sharing with you exotic Bengali sweet Sondesh recipe.There is variety of Sondesh like jol bhora sondesh, pista sondesh, kesari sondesh etc. Today I am posting Sandwich sondesh recipe made with Aamsotto. It is a simple recipe,can be easily made at home with few ingredients and takes only 30 minutes to prepare.
Cooking time – 30 minutes  Serve – 4
Ingredients –
Paneer/chana/cottage cheese – 300 grams.
Powdered milk – 2 tbsp.
Powdered sugar – 3 to 4 tbsp.
Aamsotto – 100 grams.
Instructions –
Using a blender blend paneer,powdered milk and sugar. Transfer the mixture to a non stick frying pan. Place the pan on slow heat. Stir continuously for 3 to 4 minutes. When the mixture become thick and start to leave the sides of the pan, remove pan from the heat. Transfer the mixture to a flat tray and knead with the heels of your palm till it become soft and smooth. Make 8 to 10 balls with the mixture and flatten.  Take aamsotto slices,cut into round shape.
Take one flattened paneer ball, place one round aamsotto on it and cover the aamsotto with other flattened paneer ball , press slightly. In this way make a sandwich. Repeat the same process with rest of the flattened paneer balls. Using a sharp knife cut the sandwiches into halves.
Mouth watering Bengali sweet Aamsotto Sndesh is ready to serve. It is totally a home made recipe, hope you will like the recipe.