Hi Friends,
Today I am sharing with you  traditional Bengali Amrar Dal recipe. It is a delicious dish, made with Motor dal (split peas) and Amra (big /bilati). Amra is a healthy fruit and cheap also. In this recipe you can use small Amra also.  It is very quick and easy to prepare and with few ingredients. You can also use masoor dal (red lentils) instead of motor dal. Both are very tasty and nutritious also.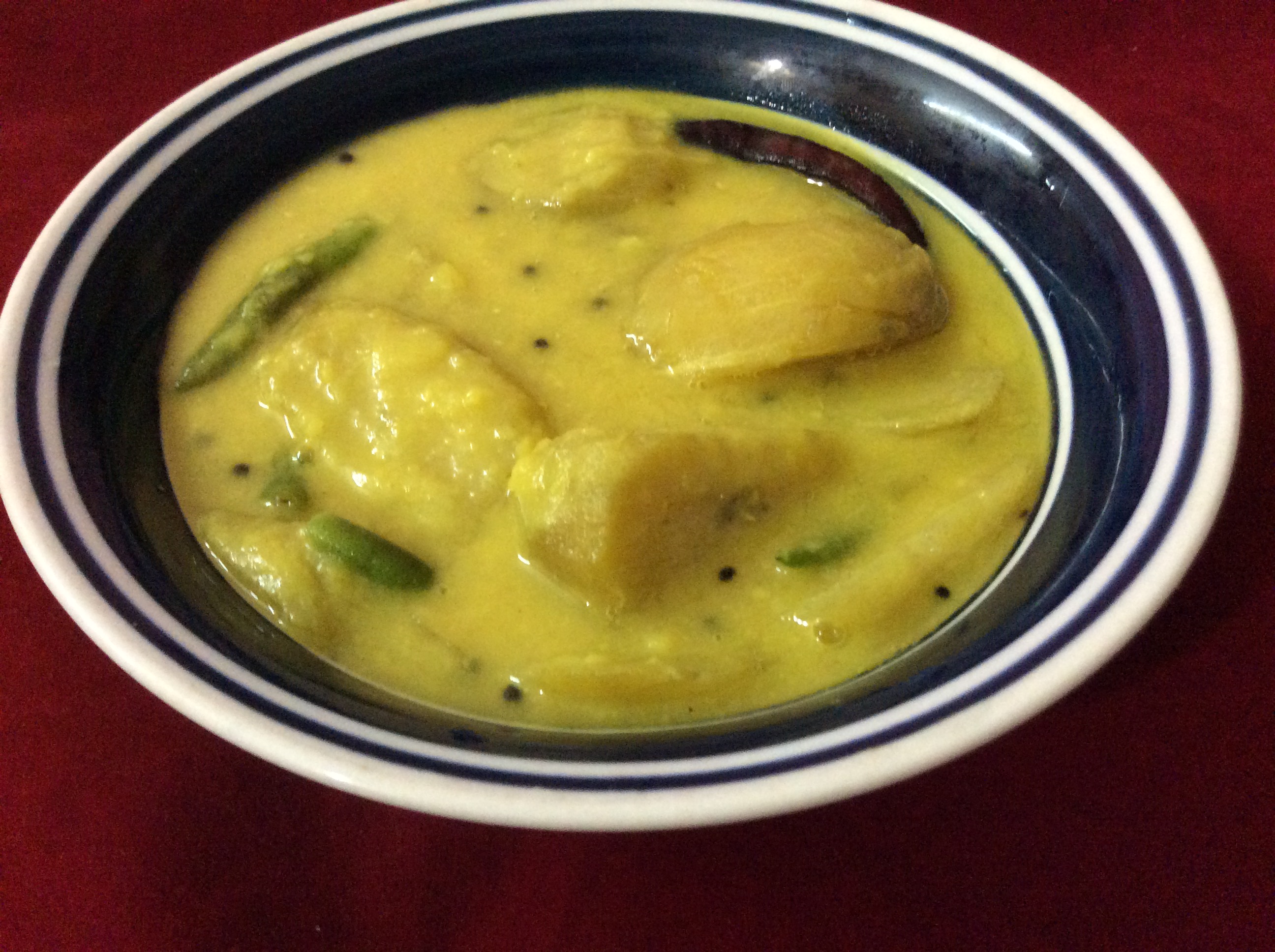 Cooking time – 30 minutes (in pressure cooker)
Serve – 4
Ingredients –
Motor dal – 200 grams.
Amra – 6 nos.
Dry red chilly – 2
Mustard seeds – 1 tsp.
Turmeric powder – 1/2 tsp.
Salt to taste.
Sugar – 1 tsp.
Oil – 1 tbsp.
Slit green chilly – 4
Instructions –
Take Amra,peel the skin off,cut as your choice and soak in water for 10 minutes. In a pressure cooker add dal,turmeric powder,salt and 4 cup of water. Pressure cook the dal on slow heat (until tender). Whisk the dal well. Now add the Amra pieces, close the cooker. Let the cooker whistle once (on medium heat). Allow the cooker to cool naturally.
Heat oil in a frying pan,add dry red chilly and fry until deep brown. Add the mustard seeds. When the seeds start popping add the dal, little water, sugar and slit green chilly. Mix well. Cook the dal for 5 to 6 minutes. You can add extra water to make the dal more soupy. Check the seasoning.
Remove pan from the heat, allow it to cool completely. Tasty and healthy Amrar Dal is ready. Serve cold with plain rice.