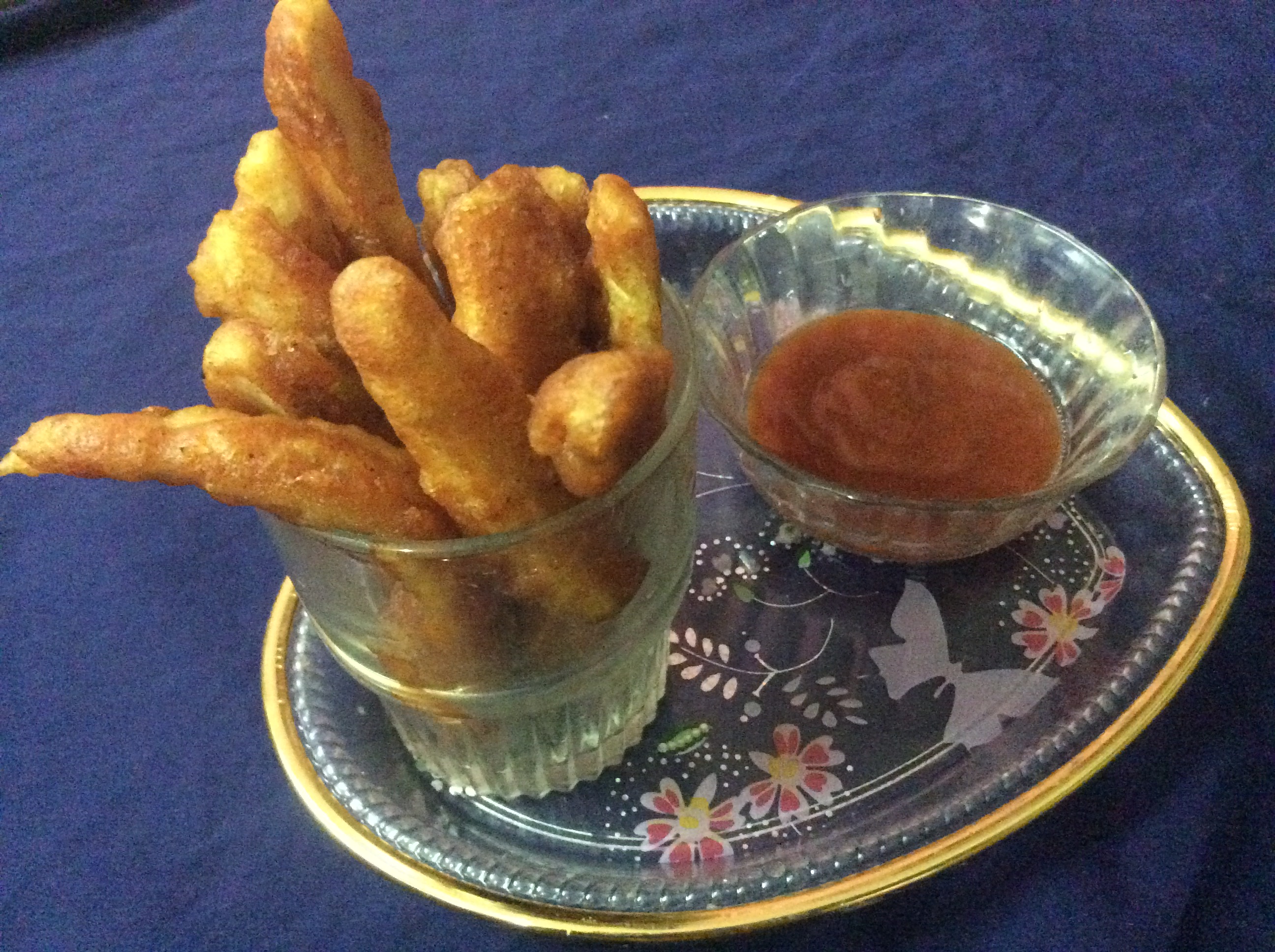 Hi Friends,
Today I am posting a deep fried snacks recipe made with baby corn. It is a simple and easy to make recipe and extremely delicious. You can make it at any time and with few ingredients. It can be served as a tea time snacks or appetizer.
Cooking time – 40 minutes.  Serve – 4
Ingredients –
Baby corn – 200 grams.
Corn flour – 2 tbsp.
Plain flour – 3 tbsp.
Onion – 1
Grated ginger – 1 tsp.
Garlic – 4 cloves.
Red chilly powder – 1/2 tsp.
Turmeric powder – a pinch.
Curd – 1 tbsp.
Salt to taste.
Sugar – 1/4 tsp.
Garam masala powder – 1/2 tsp.
White oil – for deep frying.
Pepper powder – for garnishing.
Instructions –
Wash and cut each baby corn to half (lengthwise). By adding water and 1 tsp.of salt boil them for 3 to 4 minutes. Transfer them to a colander. Grind onion,ginger and garlic into a paste. Put the paste in a large mixing bowl. To this add corn flour,plain flour,chilly powder,turmeric powder, garam masala powder,salt,sugar and curd. Mix all the ingredients properly.Add little water to make a thick paste. Now add all the boiled baby corn. Mix gently so that all the pieces are coated well with the masala paste. Add little water if needed.
Heat oil in a frying pan. Reduce the heat. Add 3 to 4 baby corn slices into the hot oil. Fry on slow flame until they become crisp and golden in color on both sides. Increase the heat, take out the fried baby corn with a slotted spoon and keep on paper towel. Again reduce the heat and start the next batch.
Simple and delicious Baby Corn Pakora is ready, sprinkle pepper powder and serve hot. Enjoy.