Hi Friends,
Today I am sharing with you mouth watering Aamsotto recipe. It is a Bengali style Aam papad recipe – no cooked – only sundried. It is very easy to make. In this way it tastes better and you will get the full flavor of mangoes. You can make Aamsatto in oven or air fryer due to lack of sunlight.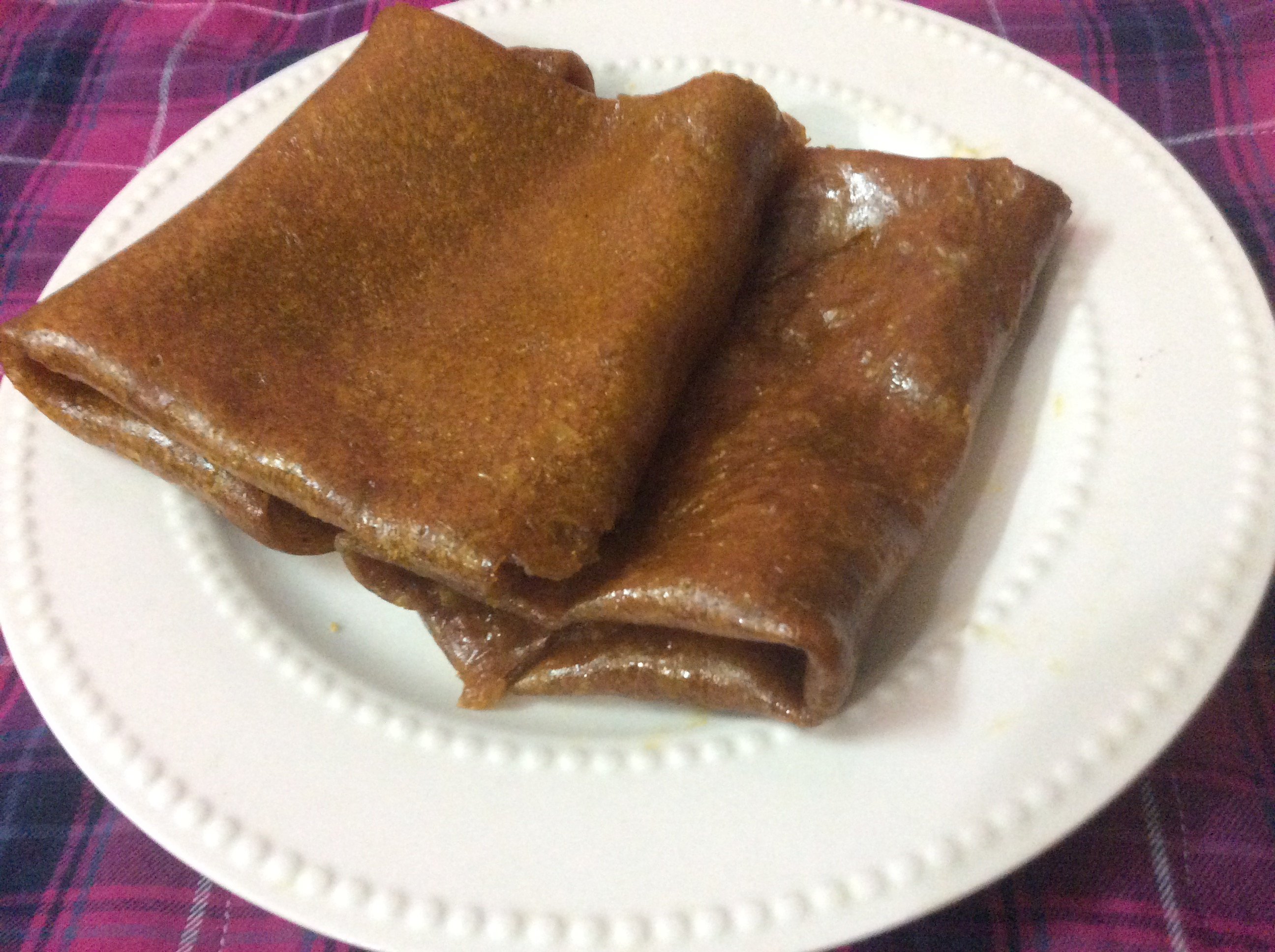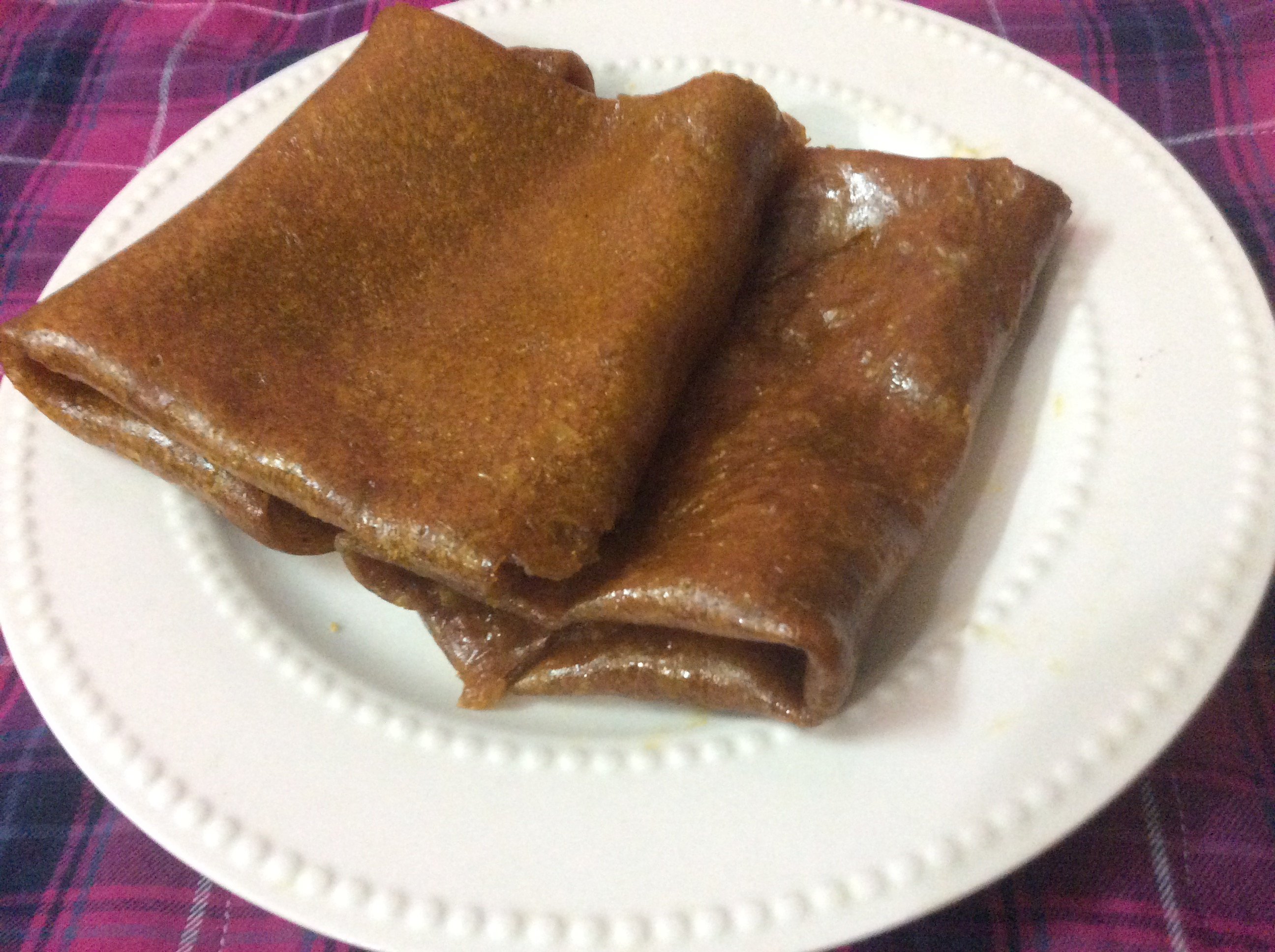 Preparation time – 20 minutes.   Serve – 5
Ingredients –
Ripe mango – 1 k.g.
Powdered sugar – 4 to 6 tbsp. (Depends on the sweetness of mangoes)
Instructions –
Soak the mangoes in water for 10 minutes, wash and peel the skins off. Cut the mangoes into chunks and blend them until smooth. You can strain the mango puree to separate the fibers. To remove the excess juice from the puree, place a colander over a bowl. Place a thin cloth and pour the mango puree. Keep there for 10 minutes. It will help to dry the puree quickly. (reserve the juice, you can make mango drinks/ice cream).
Add the powdered sugar to the mango puree,mix well. Grease some steel or stone plates/trays with oil (stone is better). Spread the puree onto the plates with the help of spatula into a layer. Keep in direct sun light for 3 to 4 days. Cover the plates with net to avoid dirt (it is optional). When the upper portion looks dry turn and dry the bottom till no moisture is left. (Run a knife over the Aamsotto   and lift from edges.) Cut them into pieces.(Use kitchen scissors).
Tasty and nutritious Homemade Aamsotto is ready. You can store it for months in refrigerator. A variety of sweet dishes can be made with Aamsotto. Hope you will the recipe.