Hi Friends,
Today I am posting a tasty snacks recipe made with jackfruit seeds. The recipe is very simple,quick and easy to prepare and with few ingredients. To this recipe I used egg-corn flour-flour mix. You can use only gram flour instead of this egg-flour mix. This delicious snacks can be served as a tea time snacks or with dal and rice.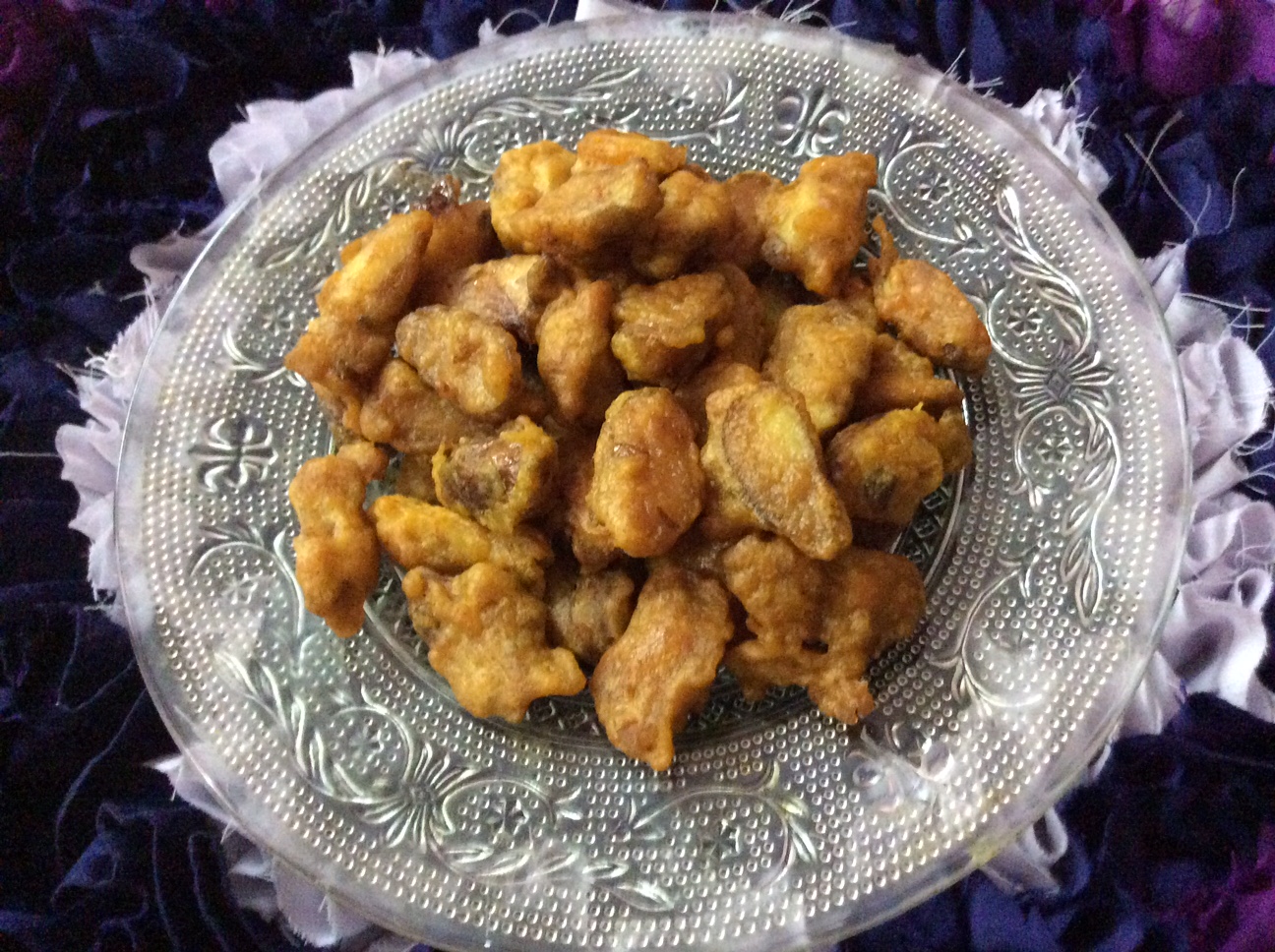 Cooking time – 30 minutes.  Serve – 4
Ingredients –
Jackfruit seeds – 25 to 26 nos.
Flour (maida) – 1/2 cup.
Corn flour – 1/2 cup.
Egg – 1 (beaten)
Onion – 1
Garlic – 4 cloves.
Grated ginger –1 tsp.
Green chilly – 4
Turmeric powder – 1/4 tsp.
Salt to taste.
Sugar – a pinch.
Oil for deep frying.
Instructions –
Wash and dry the fresh seeds in open sunlight (you can easily remove the skin). You can also buy the dried seeds from market. Cut each seeds to half (use knife or betel nut cutter). Remove the outer white  skin. Soak them in water for 10 minutes. Adding 1 tsp of salt boil them till tender (pressure cook up to 1 whistle). Transfer the boiled seeds to a colander.
Grind onion,garlic,ginger and green chilly into a paste. To this add flour,corn flour, egg,salt sugar and turmeric powder. Mix all the ingredients properly. Add little water to make a thick batter. To this add boiled seeds and mix well. Heat oil in a frying pan, Now reduce the heat. Drop the coated seeds one by one in the hot oil and fry on slow heat until brown. Increase the heat and take out the fried seeds with a slotted spoon,keep on paper towels.( Drop 7 to 8 seeds at a time. ) Again reduce the heat and start the next batch.
Delicious Jackfruit Seeds Pakora is ready, sprinkle pepper powder and rock salt and serve hot with ketchup.