Hi Friends,
Today I am sharing with you home made ice cream recipe made with lychee and custard powder. It is an easy to make recipe without ice cream maker. So try this easy way to make the delicious lychee ice cream without heavy cream at home. It is a budget friendly recipe and perfect for a summer party.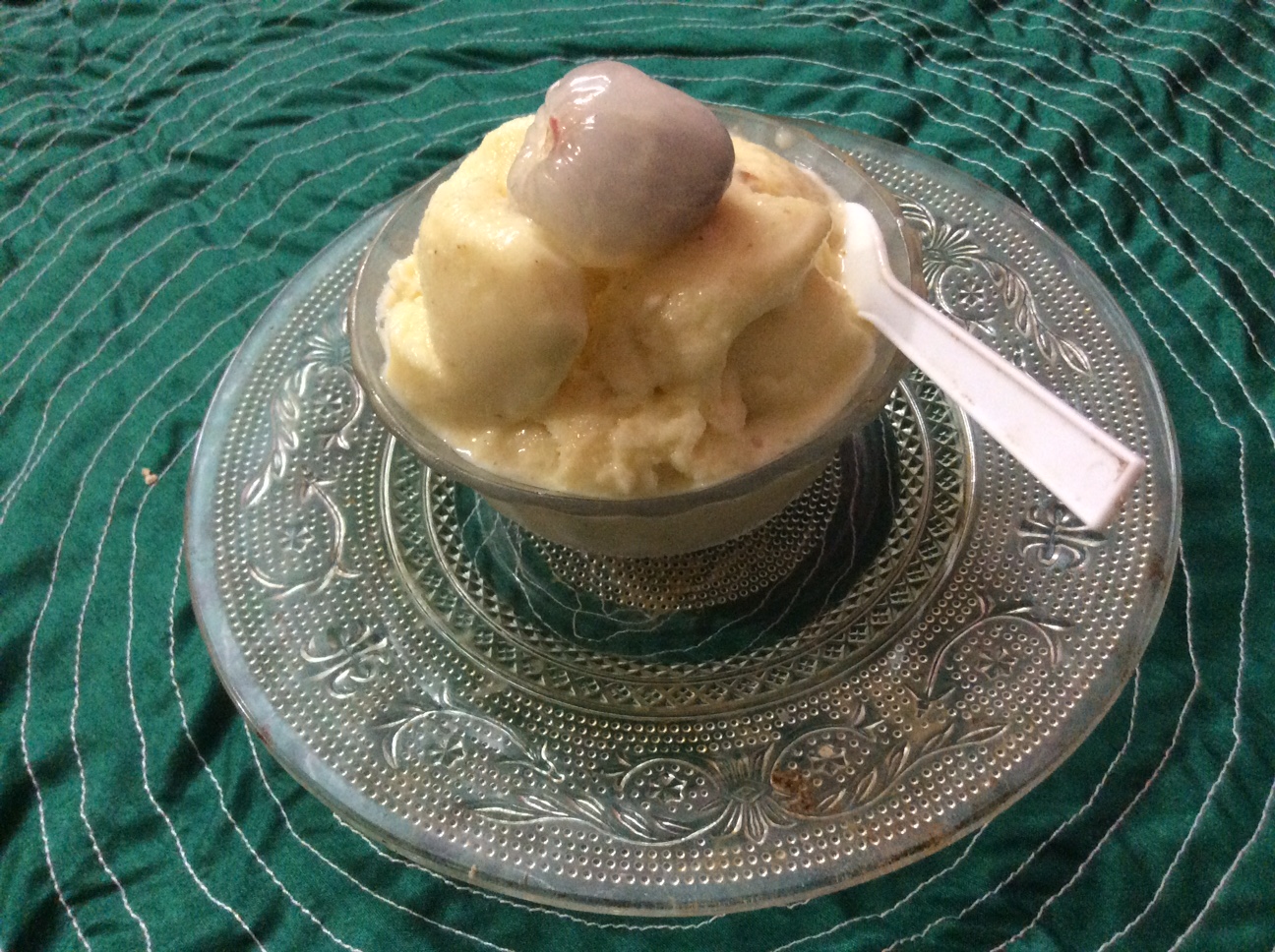 Cooking time –  30 minutes.  Serve – 6
Ingredients –
Lychee – 500 grams
Milk – 1/2 lit.+ 4 tbsp.
Custard powder – 2 tbsp.
Sugar – 2 tbsp.(Or as per taste)
Instructions –
Mix custard powder in 4 tbsp.of cold milk, keep the custard paste  aside. Place a pan on medium heat, add 1/2 liter of milk and sugar. Stir till sugar dissolves. Add the custard paste,mix well. Stir constantly and make a thick custard. Remove pan from the heat, allow to cool completely.
Peel the skins of the lychees and de-seed. Put the lychees in a food processor (or blender). Blend them until pulpy. Now add the custard. Blend the custard-lychee mixture. Pour the mixture in a air tight container and place in the freezer. Freeze it for an hour. After one hour take out the mixture from the freezer,scoop out and again blend until soft. Transfer the mixture to the container and freeze it for one hour. Do this for 4 to 5 times to avoid the formation of ice and get a creamy texture. At last freeze the mixture until set.
Delicious Lychee Ice Cream is ready, serve and enjoy.