Hi Friends,
Today I am sharing with you very quick and easy to make Mango Halwa recipe.It is a traditional Indian recipe – tasty,nutritious and very popular all over India. This delicious dessert has no ghee and any type of color or flavor. It is a healthy sweet dish with natural aroma of mangoes.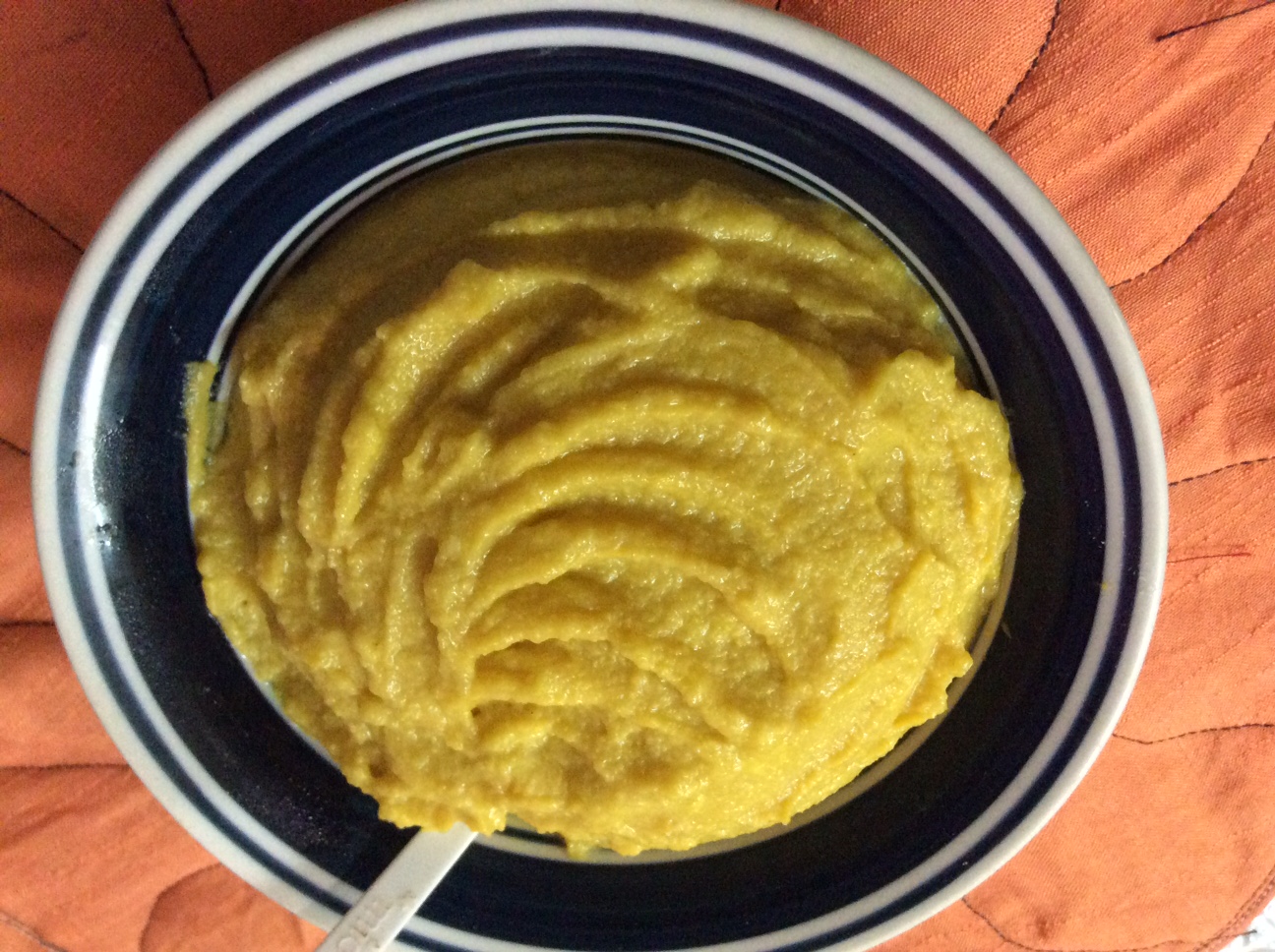 Cooking time – 40 minutes.  Serve – 4
Ingredients –
Ripe mango – 2
Semolina (Suji) – 1/2 cup.
Milk – 2 cups.
Sugar – 2 tbsp. or as per taste.
Instructions –
Wash the mangoes,peel the skin off and cut into pieces. Blend the pieces into smooth puree. Keep aside. Take the semolina in a frying pan. Place the pan on low heat. Dry roast the semolina until light brown (stir constantly). Remove pan from the heat. Allow to cool. Now grind the semolina into a finer grade. Transfer it to the frying pan. To this add milk,sugar and mix well. Place the pan on medium heat.Cook for 4 to 5 minutes. Stir constantly to avoid lump formation. Add the mango puree. Stir well, ensure that the mango puree is mixed well. Keep cooking till all the moisture is evaporated (stir constantly).
Remove pan from the heat,allow it to cool. Put it in a fridge for 2 hours. Delicious Mango Dessert is ready to serve. Hope you will like the recipe. Thanks for viewing the recipe.