Hi Friends,
Today I am posting a simple breakfast recipe made with Oats. It is a fabulous dish for breakfast and can help you to control diabetes. Not only a diabetic patient it is a perfect diet for anyone. It is tasty,healthy and takes few minutes to prepare and with few ingredients.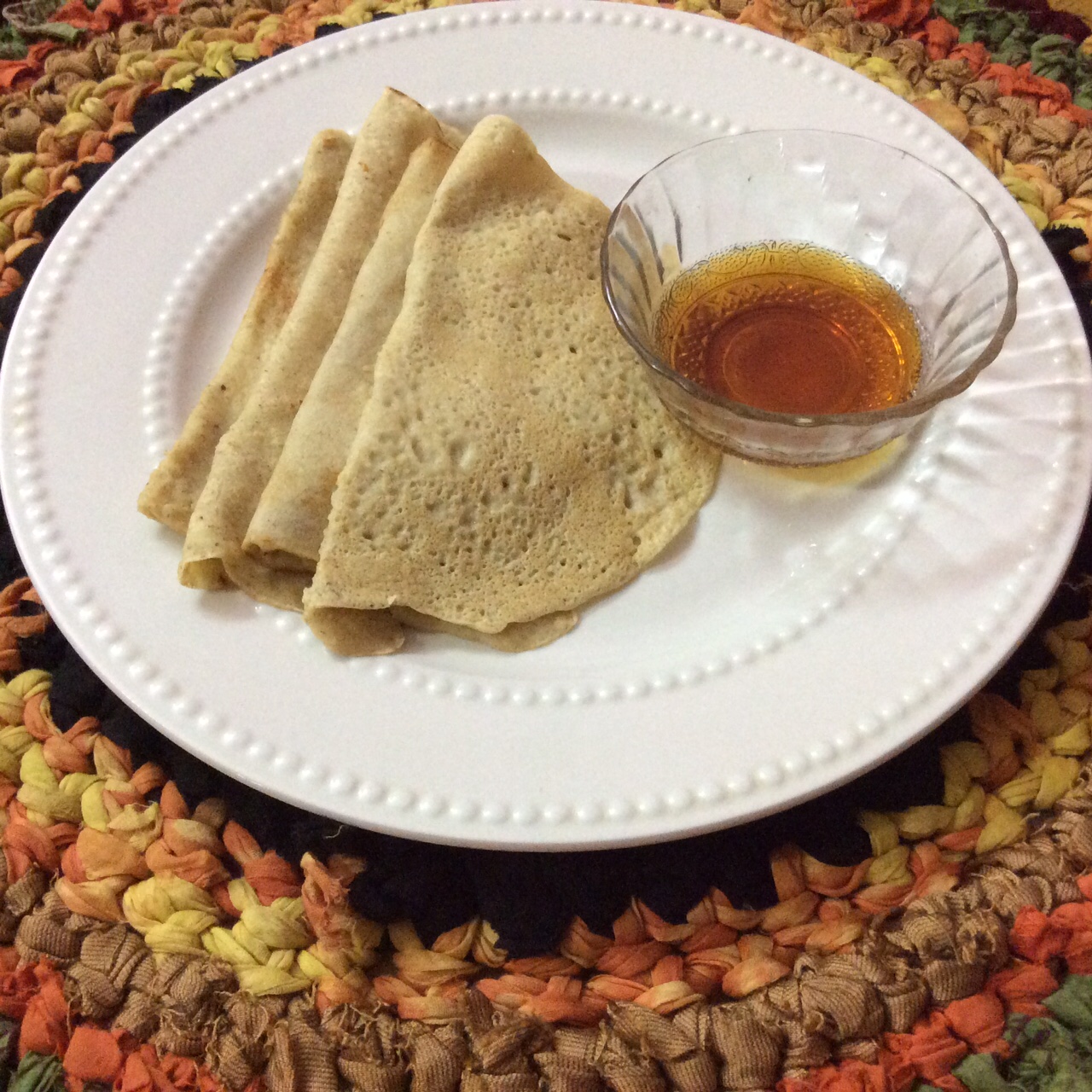 Cooking time – 30 minutes.  Serve – 4
Ingredients –
Oats – 2 cups.
Wheat flour – 1 tbsp.
Salt – a pinch.
Veg.oil – 1 tsp.
Egg white – from 4 eggs.
Coconut milk/fat free milk – 1 /2 cup.
Cinnamon powder – 1 tsp.
Instructions –
Put oats in a blender and blend to a powder. In a large mixing bowl put all the ingredients.Add little water,mix well and make a smooth batter (medium thin). Cover the bowl, allow to rest for 10 minutes.
Heat a non stick griddle over medium heat. Brush oil on the surface of the griddle. Stir the batter and pour 2 ladleful of batter on the griddle. Spread it in a circular shape,allow the batter to set until the crepe turn light brown. Make the crepe as thin as possible. Turn the crepe and cook the other side for 1/2 minute. Take out it ,place on a serving dish. Follow the same process with rest of the batter.
Nutritious breakfast Oats Crepes is ready. Serve with honey or chopped fresh fruits (Apple/Berries/Melons etc.)