Hi Friends,
Today I am posting Jalpai er achar recipe. It is a popular dish and can be made easily and with few ingredients. The is a very common sun dried recipe, made in winter. If you do not get enough sun light, can make this delicious pickle in microwave (micro mode).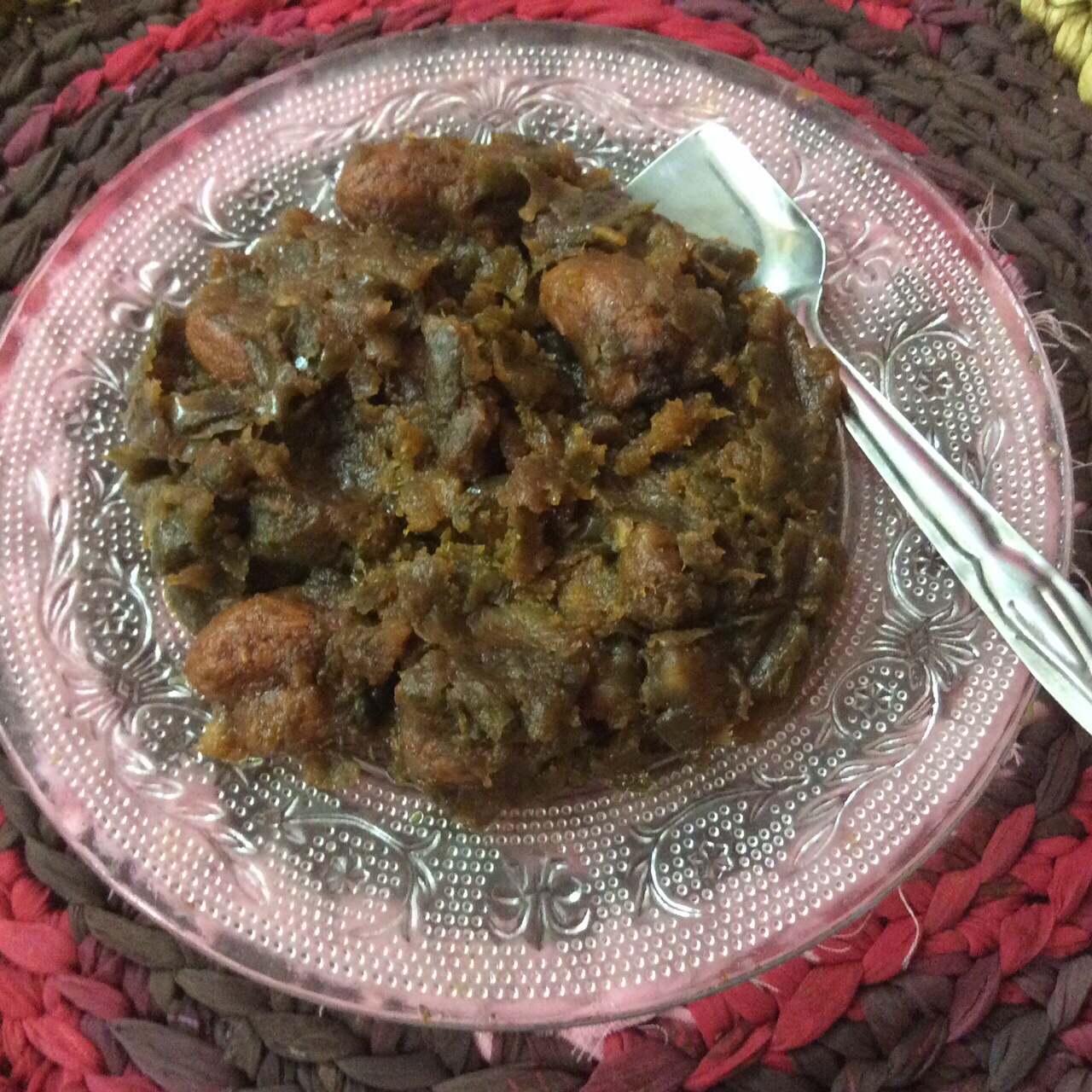 Cooking time – 5 minutes. (20 minutes in microwave).
Ingredients –
Jalpai – 250 grams.
Sugar or jaggery – 200 grams.
Salt to test.
Turmeric powder – 1/2 tsp.
Red chilly – 2.
Coriander seeds – 1 tsp.
Panch foran – 1 tbsp.
Mustard seeds – 1 tsp.(0ptional)
Mustard oil – 4 tbsp.
Panch foran – Cumin seeds,Nigella seeds,Fenugreek seeds,Fennel seeds, Radhuni (or mustard seeds).
Instructions –
Place a frying pan on slow heat. Add red chilly,coriander seeds, mustard seeds and panch foran. Dry roast the masalas until they give out their aromas (stir continuously). Cool the spice mixture and grind coarsely. Cover the masala mix.
Discard the stem of each jalpai  and wash well. By adding 1 tbsp of salt boil the jalpai in 1/2 liter of water until soft. Drain out the water completely. Mash the jalpai lightly. To this add 1 tsp of salt and turmeric powder. Mix well and keep in direct sunlight for 2 days (or microwave at high power for 5 minutes). After 2 days mix sugar (or jaggery) and keep in sinlight for 2 days (or microwave for 3 to 4 minutes).
Now add roasted masala and mix well. Lastly mix mustard oil and keep In sunlight for 2 to 3 days (or microwave for 2 to 3 minutes).
Delicious Jalpai er achar is ready, Transfer them to a clean jar and serve with roti or rice- dal. enjoy.