Hi Friends,
Today I am posting a delicious snacks recipe made with Cottage cheese (paneer). It is a deep fried snacks and very quick and easy to prepare. It is a popular Indian snacks dish,can be served as a tea time snacks or appetizer. In this recipe I used onion and garlic. You can use a pinch of Asafoetida (Hing) instead of onion and garlic.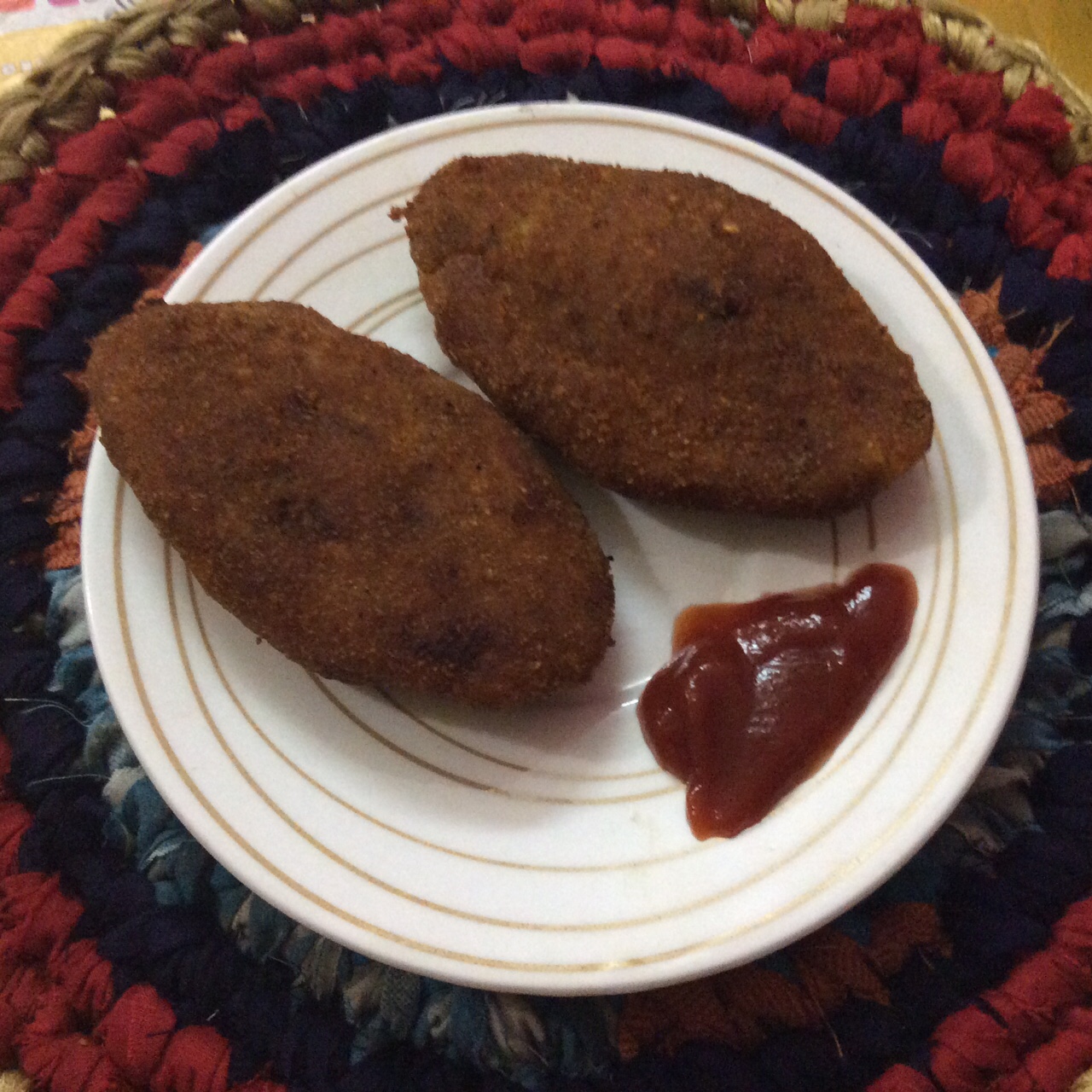 Cooking time – 40 minutes.  Serve – 4
Ingredients –
Paneer – 300 grams.
Boiled potato – 1 (large)
Onion (large) – 1 (finely chopped)
Ginger – Garlic paste   – 1/2 tsp.
Garam masala powder – 1/2 tsp.
Chopped coriander leaves – 1/2 cup.
Green chilly – 2 (finely chopped)
Raisins – 4 tbsp.
Lemon juice – 1 tsp.
Salt to taste.
Sugar – 1/2 tsp.
Bread crumbs – 2 cups.
Flour – 1/2 cup.
Oil for deep frying
Instructions –
In a large bowl mash the boiled potato. Crumble the paneer, add to the bowl. Now add onion,ginger-garlic,chilly,garam masala,salt,sugar and coriander leaves.Mix all the ingredients properly. At last add raisins,lemon juice and 2 tbsp.of bread crumbs. Mix well to make a dough. Spread the dough on a greased tray. Allow it to rest for 10 minutes. Cut it into diamond shape.( You can give it square/round shape).
Make a batter with flour and water(like pan cake batter) and spread bread crumbs on a tray. Heat enough oil in a frying pan. When it is hot reduce the heat. Take one diamond, dip in the flour batter and coat well with bread crumbs. Now drop it slowly into the hot oil. Fry in slow flame until golden brown on both sides. Increase the heat, take out with a slotted spoon,keep on paper towels. Fry 2 cutlets at a time. Again reduce the heat,start the next batch. Delicious Paneer cutlet is ready. Serve hot with ketchup/salads/chutney.