Hi Friends,
Today I am sharing with you a simple but delicious side dish recipe made with Pumpkin (misti komro). It is a traditional Bengali recipe, very tasty to eat and easy to prepare. It is a dry dish, takes few minutes to prepare. It goes well with Roti/Chapati.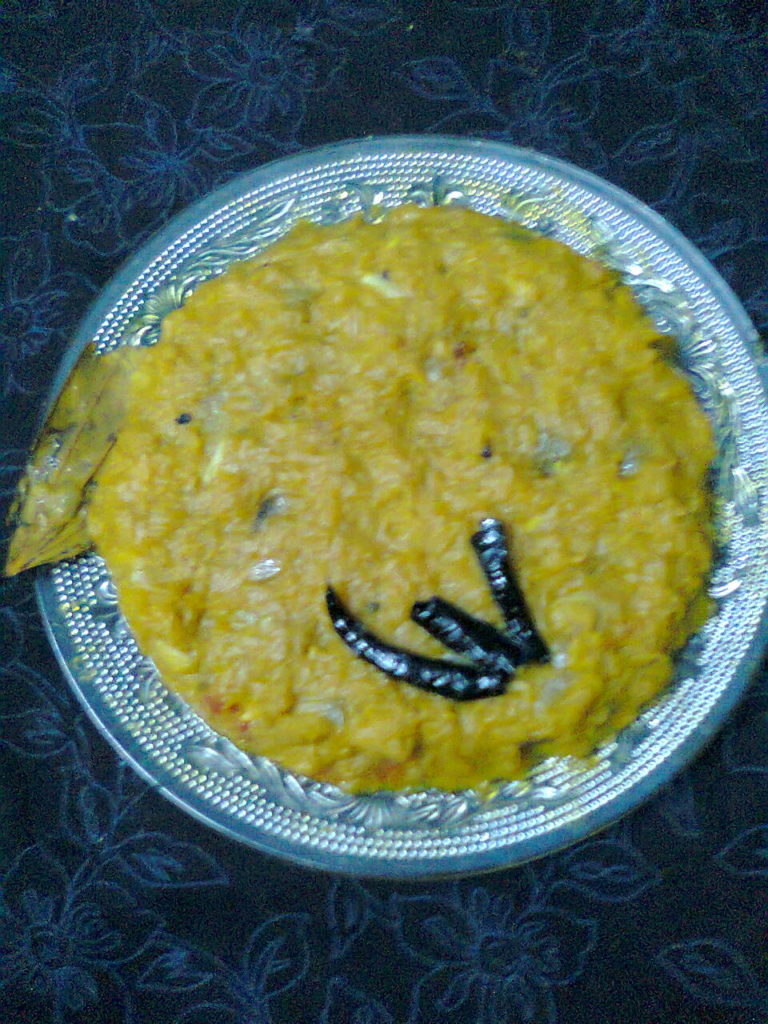 Cooking time – 25 minutes.  Serve – 4.
Ingredients –
1.Pumpkin – 500 grams.
2.Onion – 1 (chopped)
3.Tomato – 1 (chopped)
4.Garlic paste – 1/2 tsp.
5.Turmeric powder – 1/4 tsp.
6.Green chilly – 2
7.Slit green chilly – 4
8.Dry red chilly – 2
9.Bay leaf – 1
10.Oil – 2 tbsp.
11.Ghee – 1 tsp.
12.Raisins – 2 tbsp.(optional)
13.Salt to taste.
14.Sugar to taste.
Method –
1.Take Pumpkin, peel the skin off. Wash and using a grater grate well. Grind tomato and 2 green chilly to a paste. Keep tomato paste aside.
2.Heat oil in a frying pan, add dry red chilly. Stir fry until brown. Add onion and bay leaf. When the onion looks transparent add the grated pumpkin,stir fry 2 minutes. Add salt,turmeric,sugar,tomato paste,garlic paste and 1/2 cup of water. Saute till oil separates.Mash the pumpkin with ladle. Reduce the heat. Add ghee,slit green chilly and raisins and stir for 2 minutes.
Remove pan from heat,cover and give 10 minutes standing time. Pumpkin Bhorta is ready, serve with Rice or Chapati.