Hi Friends,
Today I am posting a delicious Shak recipe made with Grass Pea Shoots (Khesari Shak).It is a Bengali recipe and very popular in West Bengal and Bangladesh.In Bengal  it is called "Kalai Shak". It is a quick and easy to make recipe and with few ingredients.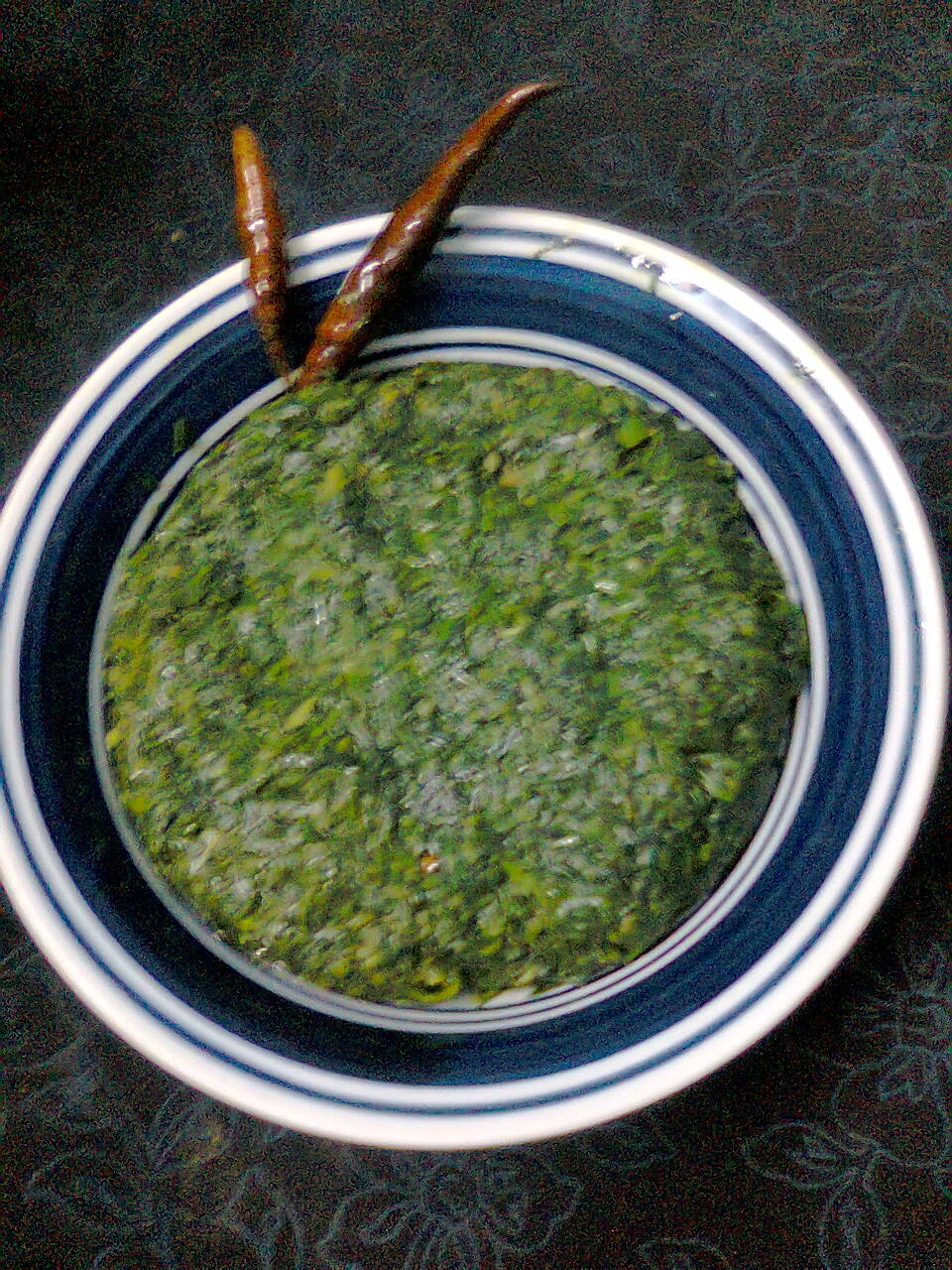 Cooking time – 15 minutes.  Serve – 4
Ingredients –
1.Khesari Shak – 500 grams.
2.Ginger paste – 1 tsp.
3.Green chilly – 2 (chopped)
4.Salt to taste.
5.Oil – 2 tbsp.
6.Wheat flour – 1 tbsp.
Method –
Take young tendrils and leaves (top portion) of the plant and wash well, keep in a colander. Chop finely (as fine as possible). Heat oil in a frying pan,when it is hot reduce the heat. Add chopped shak, salt and mix well. Cover the pan with lid and cook for 2 minutes. Remove the lid, add ginger paste and chopped green chilly.Mix well. Cook on slow flame until there is no liquid left (stir occasionally)
Dissolve wheat flour in 1/4 cup of water and add to the pan. Mix very well. Keep cooking on slow flame with stirring continuously till all the water evaporates. Remove pan from the heat,give 5 to 6 minutes standing time. Delicious Khesari Shak Bhaja is ready. Garnish with fried red chilly and serve with steamed Rice as a first item for lunch.