Hi Friends,
Today I am posting a delicious kebab recipe made with chicken keema. It is an easy to make recipe and takes few minutes to prepare. It is a shallow fried snacks and can be served as a starter or as a tea time snacks. In this recipe I have used chicken keema, you can use mutton keema also.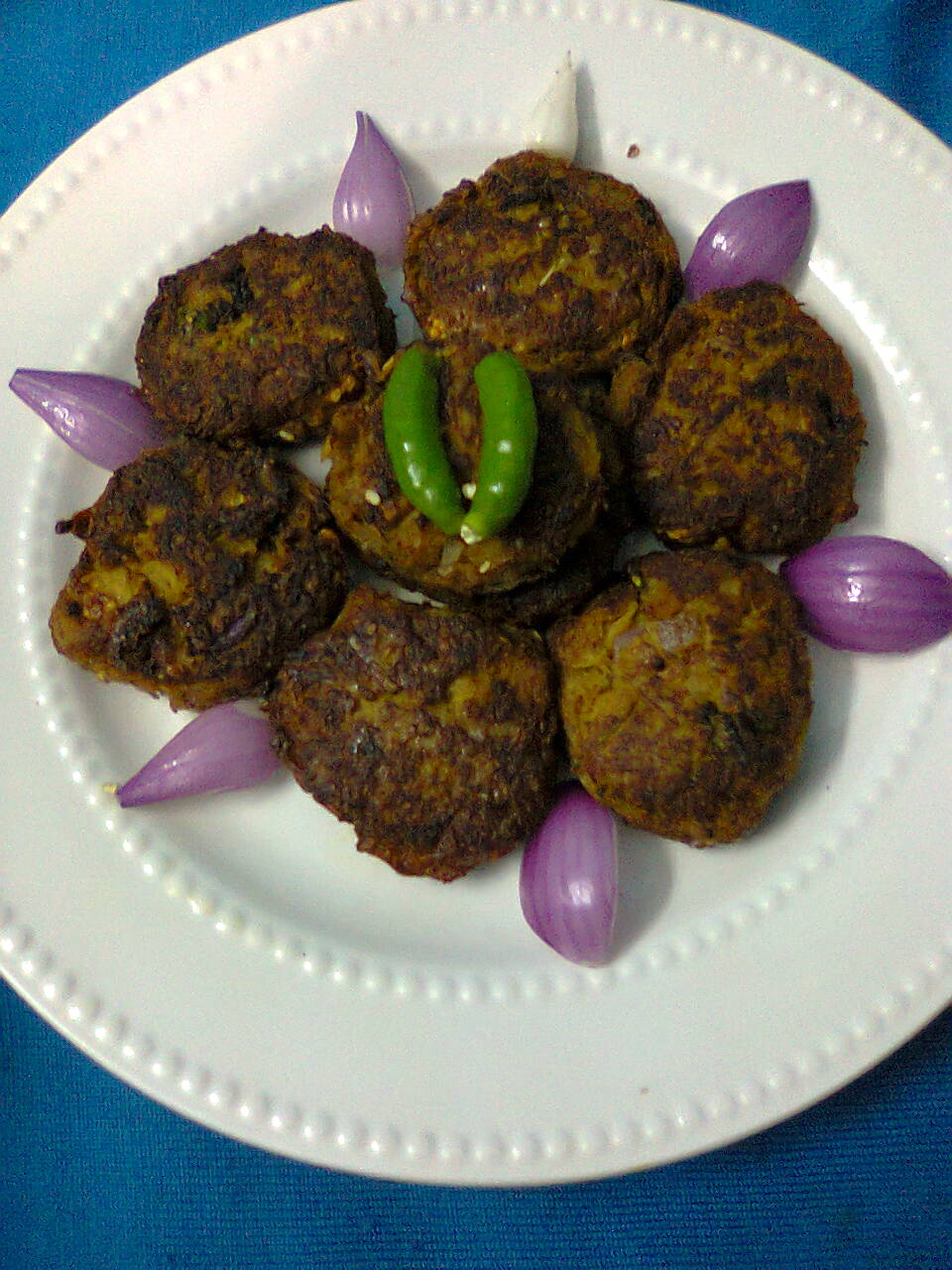 Cooking time – 45 minutes.  Serve – 4.
1.Chicken keema – 300 grams.
2.Potato – 1 (boiled)
3.Onion  – 1 (finely chopped)
4.Grated ginger – 1 tsp.
5.Garlic cloves – 6.
6.Red chilly powder – 1/2 tsp.
7.Cumin powder – 1/4 tsp.
8.Coriander powder – 1/2 tsp.
9.Turmeric powder – a pinch.
10.Garam masala powder – 1/2 tsp.
11.Salt to taste.
12.Sattu (roasted Bengal gram)- 2 tbsp.
13.Egg (beaten) – 1
14.Lemon juice – 1 tbsp.
15.Oil for shallow frying.
Instructions –
Wash the keema and put it in a pan. To this add ginger,garlic,chilly,turmeric,cumin,coriander and 1 tbsp.of salt. Mix well. Now boil the keema mix in 2 cups of water till all the water is absorbed and keema is tender. Remove pan from the heat,allow it to cool completely. Mash the boiled potato.
Grind the keema mix into a paste. Transfer it to a mixing bowl. Add chopped onion,sattu,egg,garam masala powder,mashed potato and lemon juice.Mix all the ingredients properly and make a dough.The dough should be tight consistency.If needed add more sattu to it.
Grease you palm with little bit of oil.Divide the dough into small balls and shape them like a kebab.In a nonstick frying pan,add oil/ghee.Shallow fry the kebab in medium heat till both the sides turn golden brown.
Chicken keema kebab is ready to serve.Enjoy it as a starter or tea time snacks.