Hi Friends,
Today I am sharing with you a delicious cake recipe made with instant Coffee powder. It is a simple cake recipe which takes 3 to 5 minutes to prepare in microwave (the power of individual oven is different). To this recipe I used Raisins, You can add chopped nuts and chocolates also.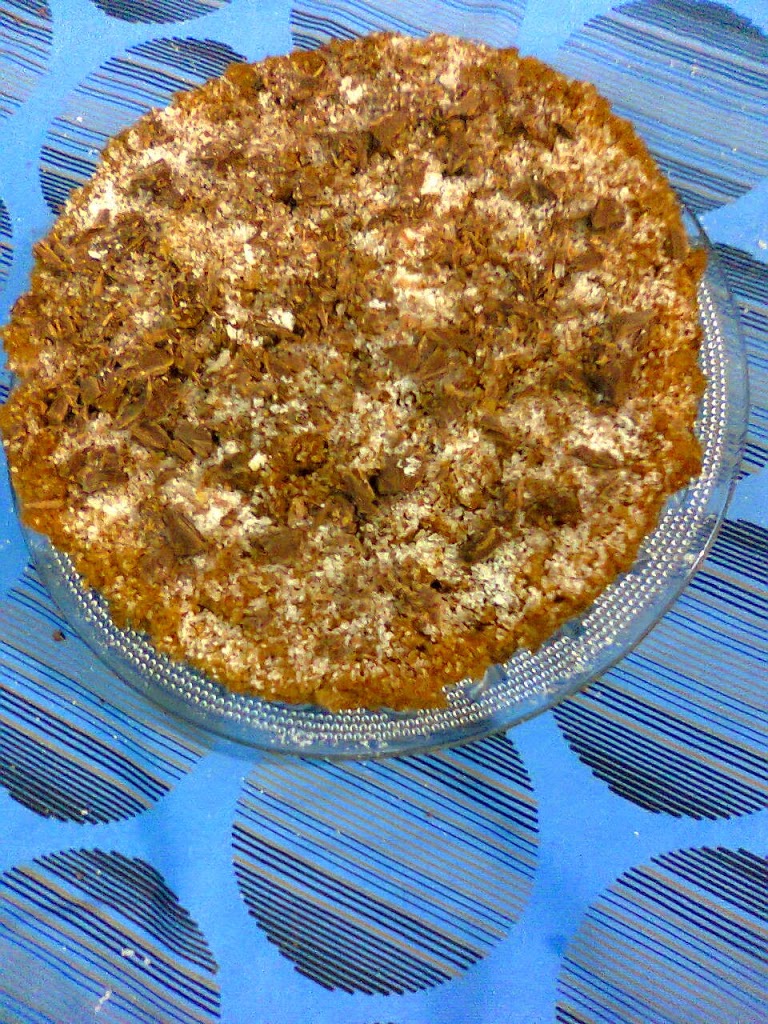 Cooking time – 3 to 5 minutes. Serve – 4
Ingredients –
1.Flour (maida) – 1 cup.
2.Sugar – 1 cup.
3.Coffee powder – 1 tbsp.
4.Baking powder – 1 tsp.
5.Baking soda – 1/4 tsp.
6.Milk – 1 cup.
7.Veg. oil – 1/2 cup.
8.Vanilla – 1 tsp.
9.Lime juice – 2 tbsp.
10.Grated chocolate and powdered sugar – for decoration.
11.Raisins – 4 tbsp.
Method –
1.Grease a microwave safe bowl with little oil or butter. Dust it with 1/2 tsp.of flour, keep aside. Sieve flour,baking powder and baking soda. Keep aside.
2.Boil milk in a pan. To this add sugar and instant Coffee powder, stir until the sugar is dissolve. Allow it to cool completely. Now add oil,vanilla and mix very well. Then add the flour mix and fold into the coffee mixture.Add raisins,mix gently. At last add lime juice,mix slowly. Pour the mixture into the greased bowl and tape the bowl slightly. Place the bowl quickly in microwave for 3 minutes at high powder.
3.The Coffee Cake is ready. Insert a tooth pick, if it comes out clear the cake is ready. If the cake is not cooked allow it to microwave for another 1 to 11/2 minutes.
Take out the cake , give 10 minutes standing time. Run a knife all around the bowl and invert in a plate. Delicious Coffee Cake is ready, garnish with grated chocolate and powdered sugar on top.