Hi Friends,
Today I am sharing with you a very simple but delicious snacks recipe made with Bok Phool. It is a traditional Bengali recipe,very popular in Bengal. It is a tasty snacks and very quick and easy to prepare and with few ingredients.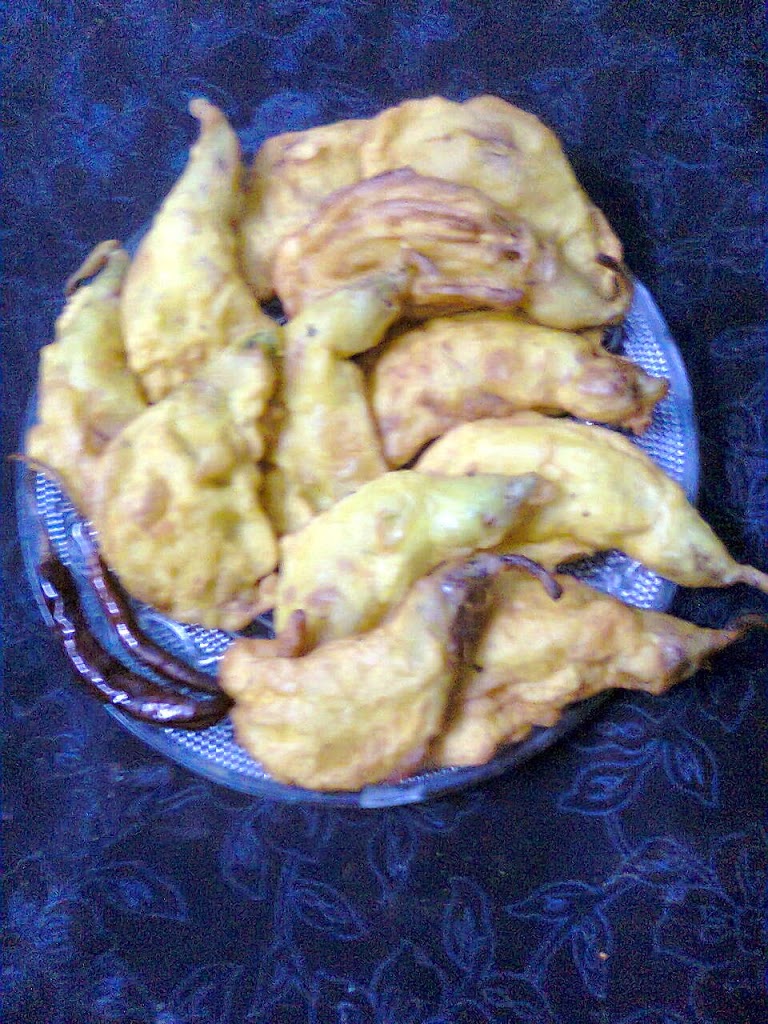 Cooking time – 20 minutes.  Serve – 4
Ingredients –
1.Bok Phool – 8.
2.Flour (maida) – 1/2 cup.
3.Rice flour – 1/2 cup.
4.Turmeric powder – a pinch.
5.Red chilly powder – a pinch.
6.Salt to taste.
7.Oil for deep frying.
Method –
1.Discard the Filament (slender stalk) of each flower. Wash the flowers gently and keep in a colander. Take a large bowl, add flour,Rice flour,turmeric,chilly,salt and mix well. Add water and make a thick batter. Beat the batter well. Allow it to rest for 10 minutes.
2.Heat oil in a frying pan,when hot reduce the heat. Take one flower, coat with the batter and drop into the hot oil. Fry the flower until light brown on both sides. Take out the fried flower from the oil and keep in paper towels. Fry 2 to 3 flowers at a time.
Delicious snacks – Bok Phool Fritters is ready. Serve as a first item for Lunch or tea time Snacks.