Hi Friends,
Today I am sharing with you a traditional Indian Sweet – Thekua Recipe. It is one of the famous sweet in Bihar and Jharkhand, but very popular all over India. Today I am sharing Pumpkin Thekua recipe. It very tasty to eat and quick and easy to prepare.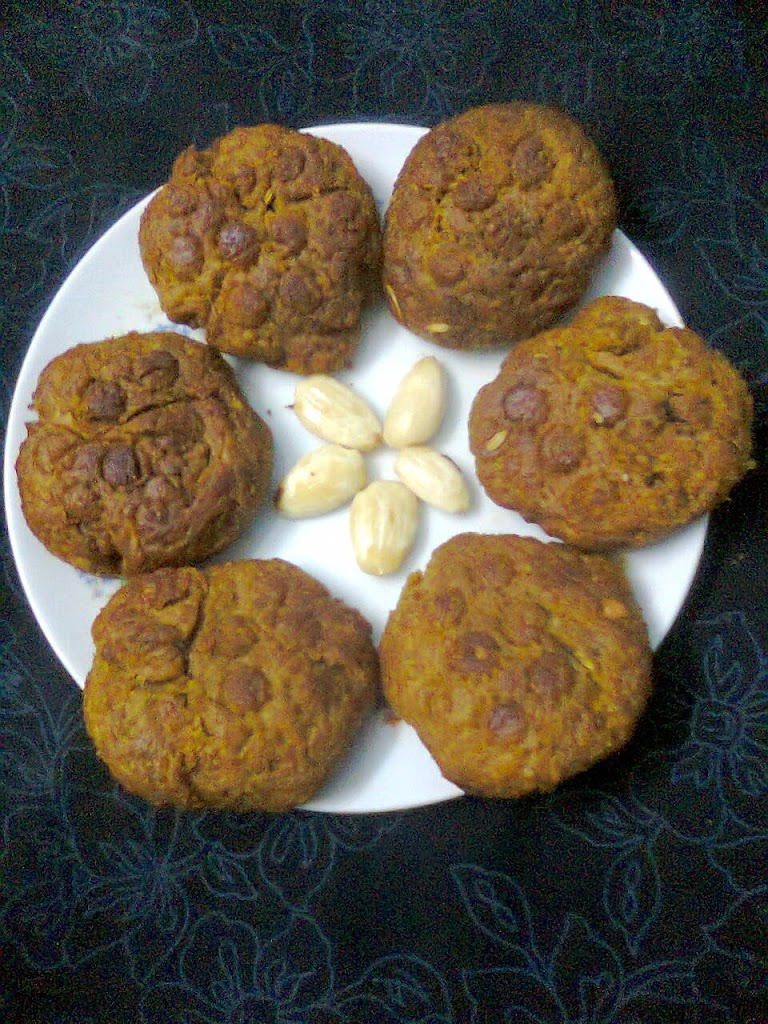 Cooking time – 45 minutes. Serve – 4.
Ingredients –
1.Pumpkin – 200 grams.
2.Flour (Maida) – 200 grams.
3.Grated Jaggery or Sugar – 1/2 cup (depends on the sweetness of the Pumpkin).
4.Grated coconut – 1/2 cup.
5.Curd – 1 tbsp.
6.Fennel seeds – 1 tbsp.
7.Ghee – 1 tbsp.
8.Oil for deep frying.
Method –
1.Take the Pumpkin, peel the skin off and cut into big pieces. Boil the Pumpkin pieces in 3 cups of water until soft and drain. Transfer it to a large bowl and mash well. To this add flour, coconut,curd, jaggery,ghee and fennel seeds. Mix very well and knead the mixture to a stiff dough (add little water if needed). Divide the dough into small balls and shape with greased Moulds.
2.Heat oil in a frying pan,when hot reduce the heat. Drop one shaped ball in the hot oil and fry on slow heat until brown on both sides.Increase the heat and take out the fried ball with a slotted spoon and keep on paper towel. Fry 3 to 4 balls at a time. Again reduce the heat and repeat the same process with rest of the shaped balls.
Delicious Pumpkin Thekua is ready, Serve as a dessert.