Hi Friends,
Today I am sharing with you a delicious chutney recipe made with Green Olive. It is a traditional Bengali recipe and very popular throughout Bengal. It is very quick and easy to prepare and with few ingredients.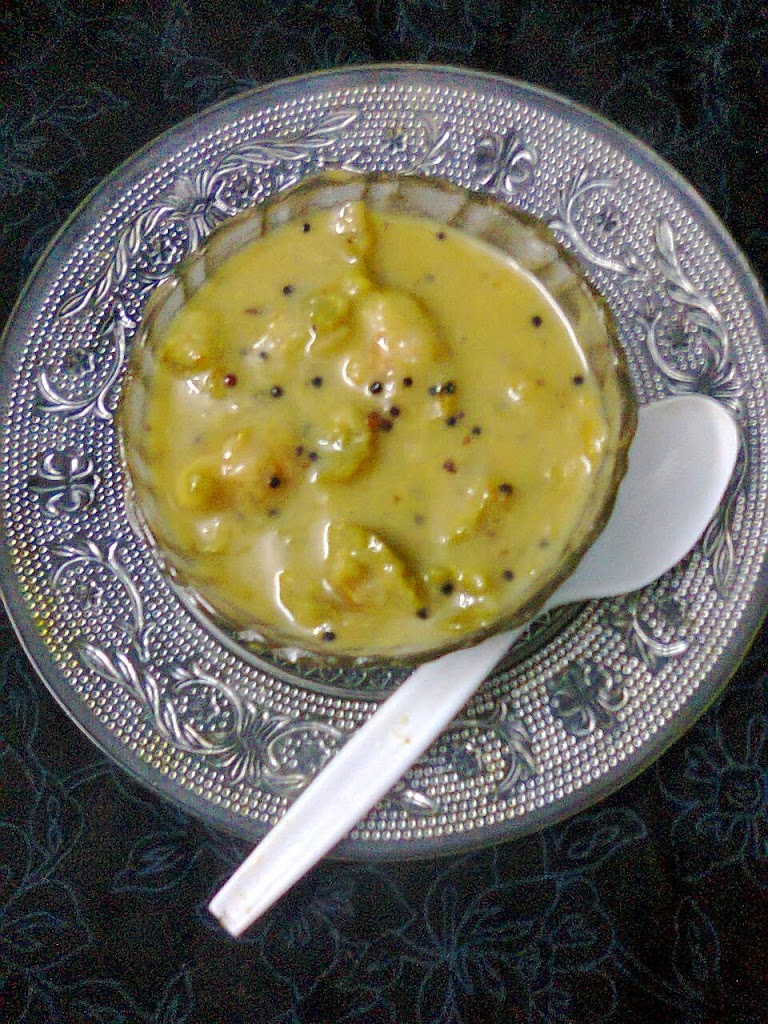 Cooking time 30 minutes.  Serve – 4
Ingredients –
1.Green Olive – 200 grams.
2.Sugar – 100 grams.
3.Mustard seeds – 1/2 tsp.
4.Bay leaf – 1
5.Dry red chilly – 1
6.Salt – 1/4 tsp.
7.Oil – 1 tbsp.
8.Flour (maida) – 1 tbsp.
9.Raisins – 2 tbsp.
Method –
1.Discard the stems of the Olives and soak in 2 cups of water for 10 minutes and drain. Using 2 cups of water boil the Olives until soft. Remove pan from heat, transfer the Olives to a colander and let them cool. Put the Olives in a bowl and mash lightly with hand.
2.Heat oil in a frying pan,when hot reduce the heat.Add red chilly,stir fry until brown. Add mustard seeds and bay leaf. When the seeds start to pop, add the mashed olives and salt. Stir and cook for 1 minute. Add 2 cups of water,let it bring to boil (for 5 minutes). Add sugar and Raisins, mix well. Cook for few minutes. Dissolve flour in 1/4 cup of water and add to the pan. Mix well. When the Chutney starts thickening remove pan from the heat,cover and give 10 minutes standing time.
Delicious Green Olive Chutney is ready. Allow to cool naturally and serve cold just before Dessert.