Hi Friends,
Today I am sharing with you a healthy Vegetable Stew recipe made with summer vegetables. It is an easy to make recipe, nutritious and very tasty to eat. the dish is perfect for patients. You can use whatever vegetable you have at home.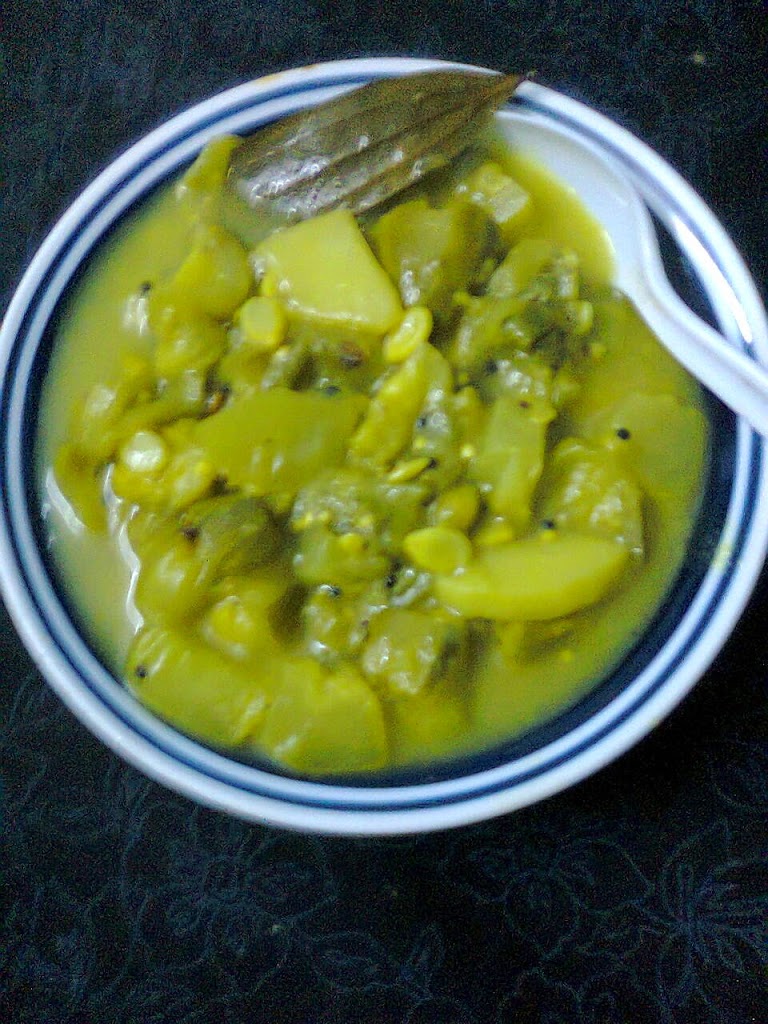 Cooking time – 10 minutes.  Serve – 4
Ingredients –
1.Chopped vegetables – 1 bowl.(Potato,Ridge gourd,Ash gourd,Eggplant,Pointed gourd,Bottle gourd, Raw papaya,Tomato)
2.Turmeric powder – 1/4 tsp.
3.Mustards seeds – 1/2 tsp.
4.Fenugreek seeds – 1/4 tsp.
5.Bay leaves – 2
6.Salt to taste.
7.Sugar – a pinch.
8.Ginger paste – 1/2 tsp.
9.Oil – 1/2 tbsp.
Method –
Wash all the vegetables. Heat oil in a pressure cooker, add mustard seeds.When crackling add  fenugreek seeds, stir fry for 30 seconds. Add all the washed vegetables, salt, turmeric powder and bay leaves. Saute on medium heat for 3 to 4 minutes. Add 1 to 11/2 cups of water and sugar and pressure cook(1 whistle). Allow to cool naturally. You can cook the stew in normal frying pan also.
Remove the pressure cooker from the heat, transfer the stew to a serving bowl and serve the healthy and tasty Vegetable Stew.