Hi friends,
Today I am sharing with you a very simple but delicious recipe made with raw banana skin. It is raw banana skin paste. It is a typical Bengali side dish recipe and can be made easily. In Bengal it is called Kacha Kolar Khosha Bata. Pointed Gourd (parwal/potol) skin could be cooked this way.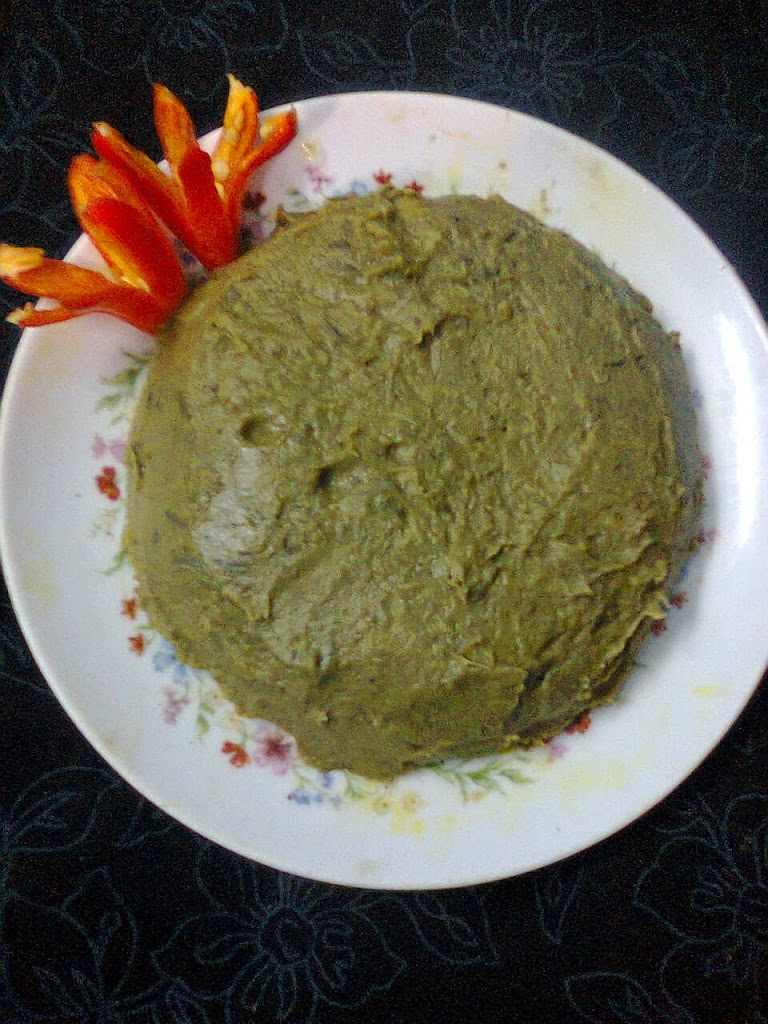 Cooking time – 30 minutes. Serve – 4
Ingredients –
1.Raw banana skin – 4 (from 4 raw bananas)
2.Onion – 1 (chopped)
3.Ginger paste – 1/4 tsp.
4.Garlic paste – 1/2 tsp.
5.Tomato – 1 (chopped)
6.Turmeric powder – 1/4 tsp.
7.Cumin powder – 1/4 tsp.
8.Red chilly powder – 1/2 tsp.
9.Salt to taste.
10.Sugar – 1/4 tsp.
11.Slit green chilly – 2.
12.Oil – 2 tbsp.
13.Ghee – 1/2 tsp.
14.Kalonji (Nigella seeds) – 1/2 tsp.
Method –
1.Soak the banana skin in water for 10 minutes. Drain and pressure cook the skin or boil in a pan for 5 to 6 minutes. Transfer the boiled skin to a colander. Chop the skin roughly. Using 1/2 cup of water grind the skin and tomato to a paste. Keep aside.
2.Heat oil in a frying pan, add kalonji and stir fry for 30 seconds. Add onions, fry till onions look transparent. Add ginger-garlic paste, masala powders (chilly,cumin,turmeric) and 1/2 cup of water. Saute till oil separates. Add the skin paste,salt,sugar and 1/2 cup of water. Mix well. Keep cooking till all the water evaporates (stir constantly). Add ghee and slit green chilly. Remove pan from the heat, cover and give 10 minutes standing time.
The delicious banana skin paste is ready, serve with hot Rice.