Hi friends,
Today we are going to make a delicious malpua recipe,made with flour,khoya and semolina.It is a common recipe of malpua in Bengal. This sweet dish is generally prepared during festivals like Holi,Durga Puja,Bengali New Year etc. It is an easy to make sweet but incredibly delicious.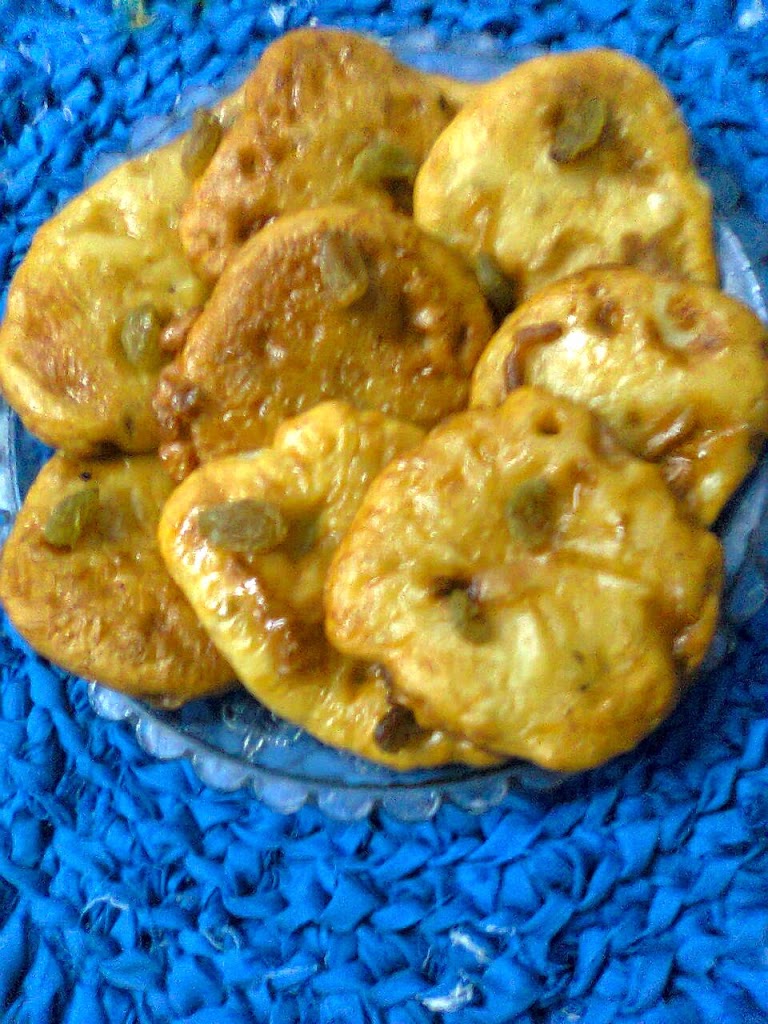 Cooking time – 30 minutes. Serve – 4
Ingredients –
1.Khoya (milk solids) – 100 grams.
2.Flour – 100 grams.
3.Semolina (suji) – 50 grams.
4.Black cardamom – 2 (seeds)
5.Saunf (mouri) – 1 tsp.
7.Milk – 11/2 to 2 cups.
8.Sugar – 2 cups.
9.Water – 1 cup.
10. White oil / Ghee for deep frying.
Method –
1.In a bowl take khoya,flour and semolina. Add milk little by little and mix well to make a smooth batter. The batter should be a smooth pouring consistency. Keep it rest for 30 minutes.
2.Now make the sugar syrup. Take sugar and water in a pan. Boil and stir. Simmer to obtain one thread consistency (or simmer until it reduces to 1/2 its quantity). Keep it aside.
3.Add black cardamom seeds,saunf (fennel seeds) and little milk to the batter, beat well. Heat enough oil in a frying pan. When hot reduce the heat. Take 1/3 cup of batter, pour circular movement into the hot oil to form a small circle of 3-4 inch diameter. On medium heat fry till light brown on both sides. Fry one malpua at a time. Remove the fried malpua from the oil and put directly in the sugar syrup. Keep in sugar syrup for 5 minutes. Fry all malpuas and keep in sugar syrup. Shift the malpuas in a serving bowl and garnish with nuts/raisins.