Hi friends,
Today I am sharing a healthy sharbat recipe made with Ripe Bell. It is a nutritious home made drink, very refreshing and cool down the body. It is perfect for summer.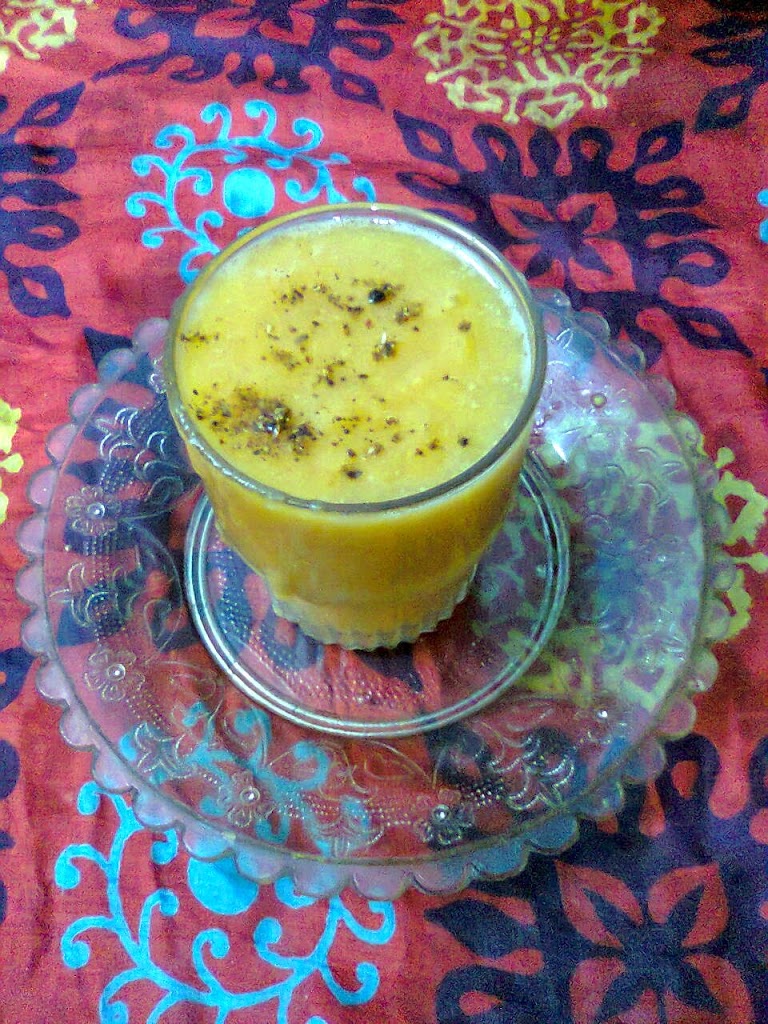 Preparation time – 20 minutes. Serve – 2
Ingredients –
1.Ripe Bel (medium) – 1
2.Jaggery(liquid/grated) OR Sugar – 4 tbsp (or as per taste)
3.Salt – a pinch.
4.Ice cube.
5.Roasted jeera powder/Lemon juice/Jal jeera powder.
Method –
1.Break the Bel. Scoop out the pulp with a spoon. Put the pulp in a large bowl. To this add 2 cups of water Keep it aside for 10 minutes.
2.After 10 minutes mash the pulp with your hand and take out the seeds and pith Add 2 cups of water, salt and jaggery or sugar, mix it well with a whisk. You can strain the drink to remove seeds and pith clearly. Use large hole strainer.
Bel Pana is ready to serve. Put the sharbat in a glass, add a pinch of roasted jeera powder or jal jeera powder or 1 tsp. of lemon juice.