Hi friends,
Today I am going to make a nutritious side dish recipe made with Ash Gourd and Pumpkin. It is a traditional Bengali recipe, non – spicy,very tasty and very quick and easy to prepare.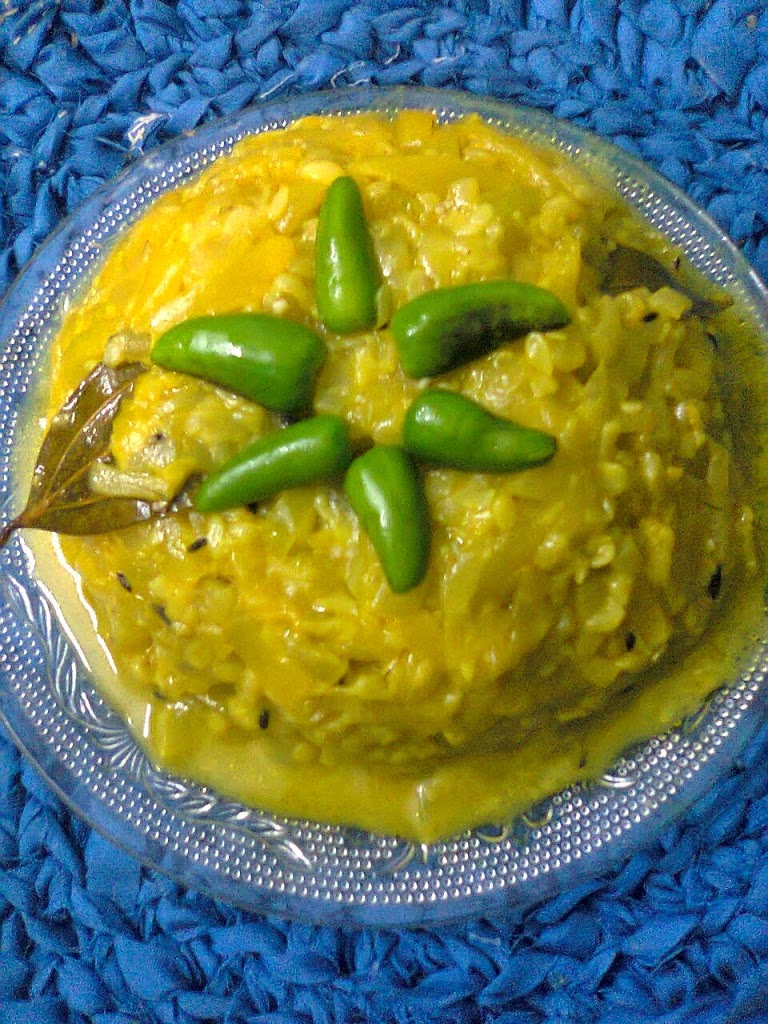 Cooking time – 35 minutes. Serve – 4.
Ingredients –
1.Ash gourd – 500 grams (peeled and grated or chopped)
2.Pumpkin – 300 grams (peeled and chopped)
3.Cumin seeds – 1/2 tsp.
4.Bay leaves – 2.
5.Turmeric powder –1/2 tsp.
6.Sugar – 1/4 tsp.
7.Salt to taste.
8.Dry red chilly – 2.
9.Slit green chilly – 4.
10.Oil – 2 tbsp.
11.Ghee – 1 tsp.
12.Wheat flour – 1 tbsp.
Method –
1.In a pan add the gourd and 1 tbsp.of salt. Cover the pan and cook on slow flame for 5 to 7 minutes(stir in between). Remove the pan from heat and transfer the ash gourd to a strainer.
2.Heat oil in a frying pan,when hot reduce the heat. Add dry red chilly, fry until brown. Add cumin seeds, stir fry for few seconds. When cumin looks brown add bay leaves,fry for few seconds. Add pumpkin,stir fry for 2 minutes. Add ash gourd, turmeric, sugar and little salt and mix well. Saute on slow flame for 6 to 8 minutes. Add 1/2 cup of water,green chilly and cook until there is no liquid left. Sprinkle wheat flour, mix well and cook for 2 to 3 minutes with stirring continuously.
Remove pan from heat, add ghee and mix well. Cover the pan, give 10 minutes standing time. The healthy Ash Gourd curry is ready. Serve it with Rice Or Roti.