Hi friends,
Today we are going to make a delicious sweet made with flour.It is a traditional Indian sweet and very popular all over India. Today I am making this sweet in Bengali style.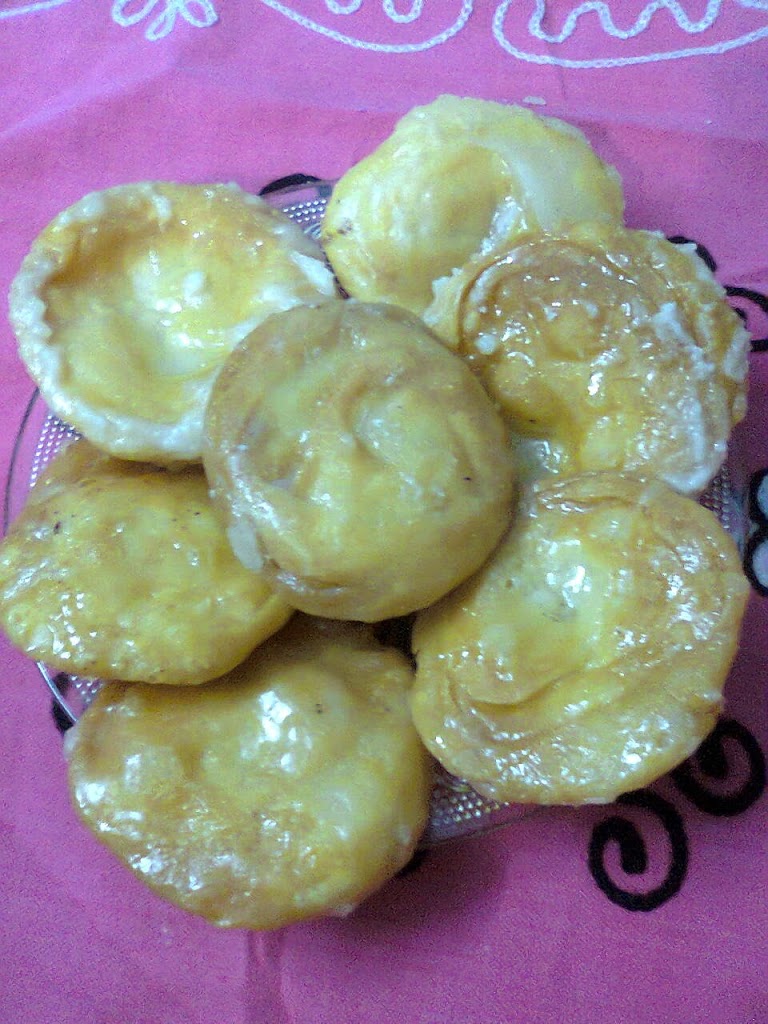 Cooking time – 45 minutes. Serve – 4.
Ingredients –
1.Flour – 1 cup.
2.Oil – 2 tbsp. (for the dough)
3.Salt – a pinch.
4.Sugar – 1 cup.
5.Water – 1/3 cup.
6.Oil for deep frying.
Method –
1.In a large bowl take flour and a pinch of salt, mix well. Add 3 tbsp.of white oil and rub it with the flour.Add water little by little and knead into a stiff dough.Cover it with a moist cloth and keep aside for 30 minutes.
2.In a pan add sugar and water, stir well. Boil it on medium flame until the syrup becomes sticky. Remove the pan from heat, keep aside.
3.Take the dough, knead again and divide it into small balls. Take one ball, roll out in a circular shape as thin as possible (using oil for rolling). Spread 1/2 tsp.of oil evenly over the surface, after then sprinkle 1/2 tsp.of dry flour over it. Using a knife make a cut from the center to form a radius till the end. Start rolling the cut from one side to another side ( like a cone), flatten and roll out in a circular shape. Keep it in a greased tray. Repeat the process for the other balls.
4.Heat oil in a frying pan, when hot reduce the heat. Fry the rolled flour balls till light golden in color on both sides. Fry 2-3 balls at a time. Remove with a slotted spoon. Warm the sugar syrup.Add the fried khajas in the sugar syrup one by one and quickly take out and shift in a plate.Let the khajas completely cool.
Rosh khaja is ready to serve. It can be stored for few days.