Hi friends,
My today's Recipe is Tomato-date chutney- a Bengali preparation,thick and creamy in texture.It is very delicious, quick and easy to prepare.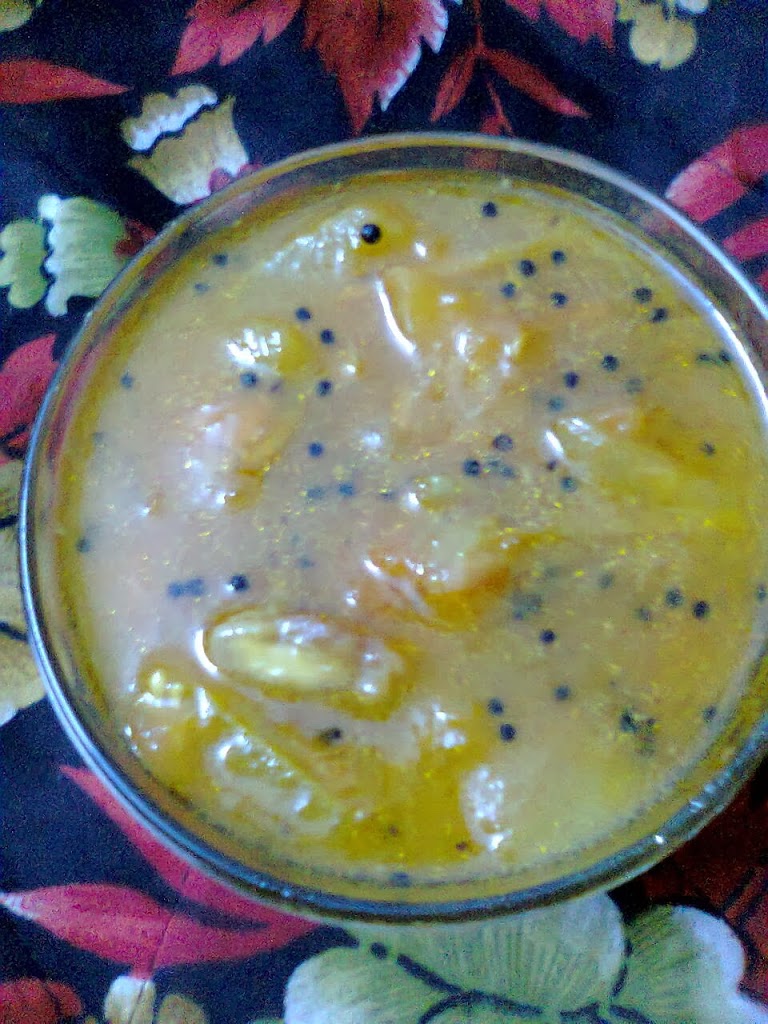 Preparation time- 20 mins. Serve- 2
Ingredients-
1.Tomato – 2(chopped).
2.Dates – 6(chopped).
3.Sugar – 1/2 cup.
4.Salt – 1/4 tspoon.
5.Mustard seeds- 1/2 tspoon.
6.Flour – 1 tabspoon.
7.Veg oil – 1 tabspoon.
Method –
1.Heat oil in a pan.Once the oil is hot reduce flame,add mustard seeds.
2.When the mustard seeds start to pop add tomato pieces and salt.Cover the pan and cook for 5-6 mins till the tomato pieces are melted.(Stir once in between).
3.Add date pieces and sugar and stir for 2-3 mins.
4.Add 1 cup of water and cook for 5-6 mins.
5.In a small bowl dissolve flour with 4 tabs of water and add to the pan,cook for 2-3 mins(Stirring constantly).
Remove from heat,allow to cool naturally.Serve cold just before dessert.
.