Hi friends,
Today we are going to make a delicious sweet dish – Rabdi. The sweet is very popular in India. Today I am making it by using full fat milk. The sweet is easy to prepare and can be served as a Wonderful dessert for festive occasions.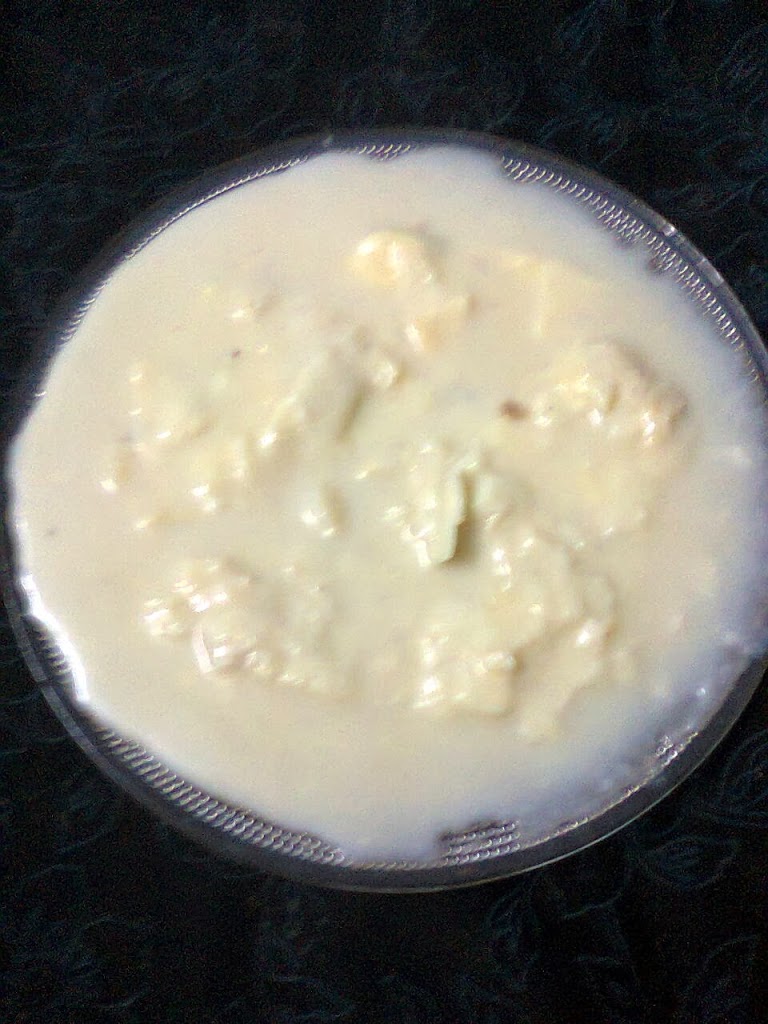 Cooking time – 1 hour. Serve – 4.
Ingredients –
1.Full fat milk – 11/2 to 2 liters.
2.Sugar – 75 to 100 grams.
3.Cardamom powder – 1/2 tsp.
4.Rose essence – 2-3 drops(optional)
5.For garnishing – raisins/pistachieo
Method –
1.Boil milk in a heavy bottomed frying pan or non stick frying pan, then reduce the heat.After few minutes thick layer of fats form on the surface of the milk. Using a skewer keep the fats on the sides of the pan. Stir the milk to prevent it from burning at the bottom. Continue boiling the milk on slow flame and keep the fats on the sides of the pan (stir milk only not the fats).
2.Boil the milk till 1/3 the quantity is left. Add sugar to the milk (not fats), cook for 5-8 minutes with stirring constantly. Now scrap the fats from sides of the pan and mix in the thick milk. Add cardamom powder and remove pan from the heat. Rabri is ready. Bring it to room temp. Add rose essence and garnish with raisins or pistachio. Keep the rabri in refrigerator and serve chilled.