Hi friends,
Today we are making a healthy vegetarian dish – Fenugreek Leaves curry. It is a traditional Bengali dish, very tasty and very quick and easy to prepare and requires a few ingredients.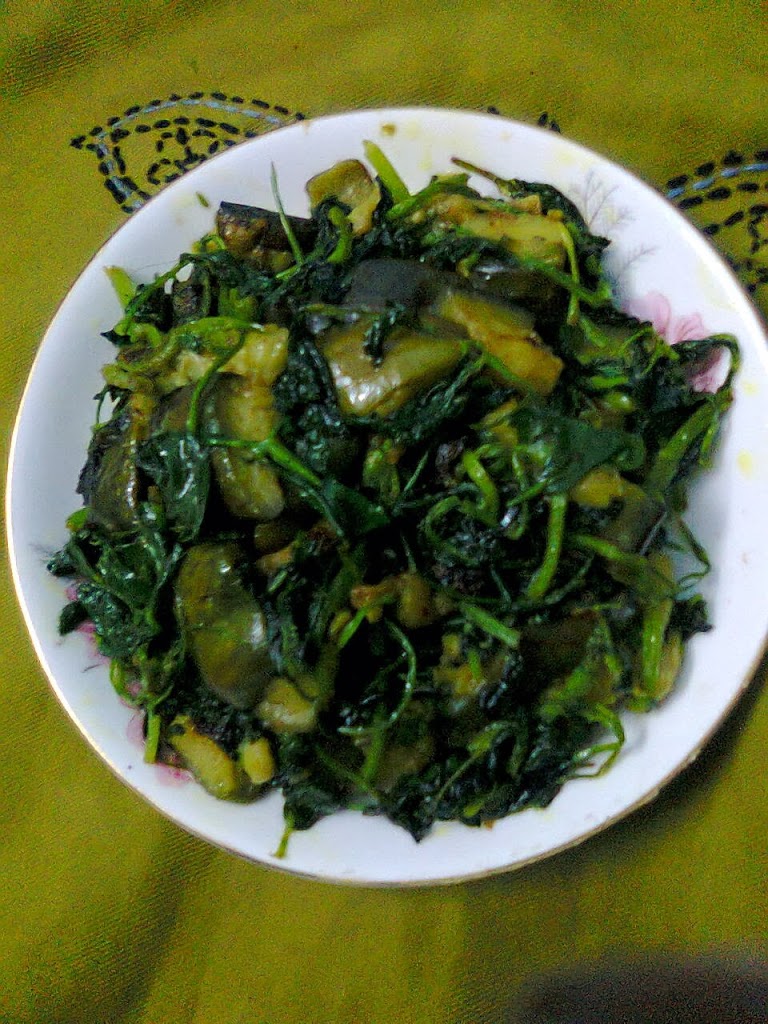 Cooking time – 30 minutes. Serve – 4
Ingredients –
1.Eggplant (medium) – 1 (cut into small cubes)
2.Fresh fenugreek leaves – 2 cups (chopped)
3.Red chilly (dry) – 1 (broken)
4.Nigella seeds (kalonji) – 1/4 tsp.
5.A pinch of turmeric powder.
6.Salt to taste.
7.Oil – 2 tbsp.
Method –
1.Soak the eggplant cubes in water for 15 minutes, drain and keep aside.
2.Heat oil in a frying pan, when hot reduce the heat and add the red chilly. Fry the chilly until brown. Add kalonji,fry for few seconds..Add the eggplant cubes and stir fry for 4-6 minutes.Add turmeric and salt,mix well and cook for 2 minutes.
3.Add chopped fenugreek leaves,mix well and cook for 7-8 minutes with stirring occasionally.
Remove pan from heat,cover and give 10 minutes standing time. Fenugreek curry is ready to serve. Serve this healthy curry as a first item for lunch.