Hi friends,
My today's recipe is Dry Chicken Curry – a healthy preparation of chicken. The is very healthy, tasty and quick and easy to prepare.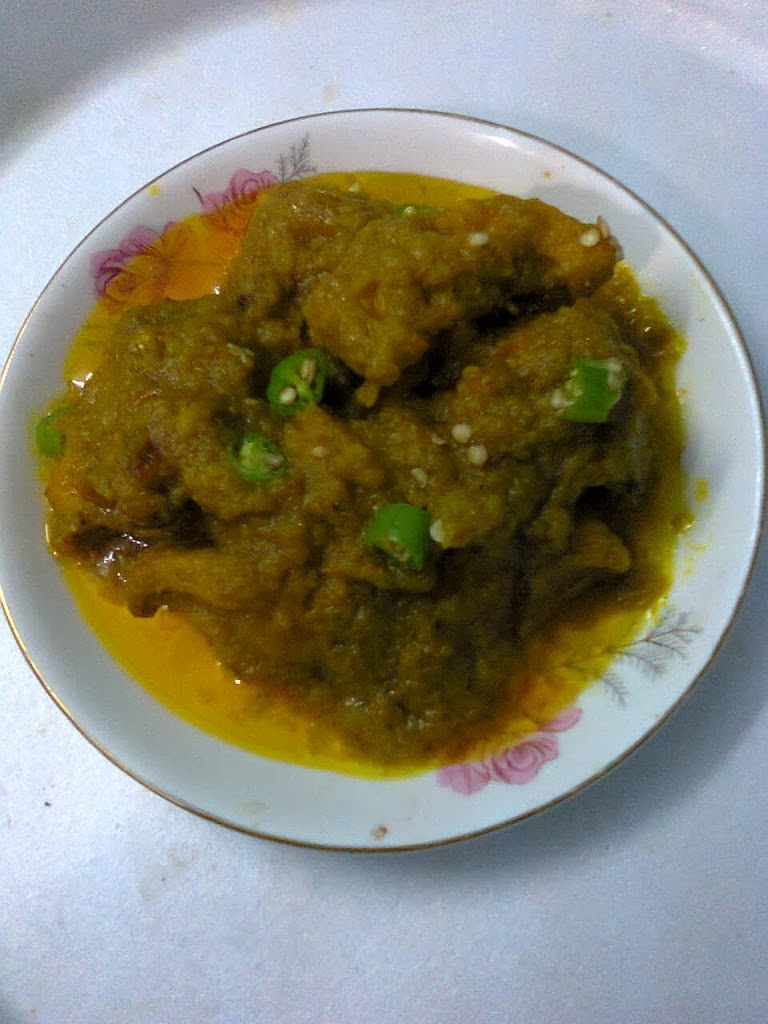 Cooking time – 40 minutes. Serve – 4
Ingredients –
1.Boneless chicken – 750 grams. (cut into small pieces)
2.Onion – 200 grams. (finely chopped)
3.Grated ginger – 1 tablespoon.
4.Garlic – 7-8 flakes. (chopped)
5.Tomato – 250 grams.(chopped)
6.Green chilly – 6 (chopped)
7.Cumin powder – 1/2 tsp.
8.Turmeric powder – 1/2 tsp.
9.Garam masala powder – 1/2 tsp.
10.White oil – 50 grams.
11.Butter – 2 tbsp.
12.Sugar – 1/4 tsp.
13.Salt to taste.
14.Lime juice – 2 tablespoon.
15.Chopped coriander leaves – 2 tbsp.
16.Slit green chilly – 4
Method –
1.Heat oil in a non-stick frying,when hot reduce the heat. Divide chicken pieces into 2 batches. Brown each batch on all sides, remove and keep aside.In the same pan add butter. Add onion,garlic and ginger. Stir fry for 5-6 minutes. Add tomato and green chilly, stir fry another 3-4 minutes. Add cumin,turmeric,sugar and little water,Saute for 4-5 minutes. Add chicken, salt and 1/2 cup of water,saute for 7-8 minutes on slow flame.
2.Add 11/2 cups of warm water,let it bring to boil.Cook until the chicken is tender. If needed add warm water. Reduce the heat and cook until gravy thickens.
3.Remove pan from heat, mix garam masala powder, cover and give 10 minutes standing time.
4. Chicken Curry is ready to serve, mix lime juice, garnish with coriander leaves and green chilly and serve as a side dish with rice/roti/naan/paratha..