Hi friends,
My today's recipe is narkel naru – a simple sweet dish made of coconut and jaggery. It is very tasty and very popular in Bengal. It is easy to prepare and only with few ingredients.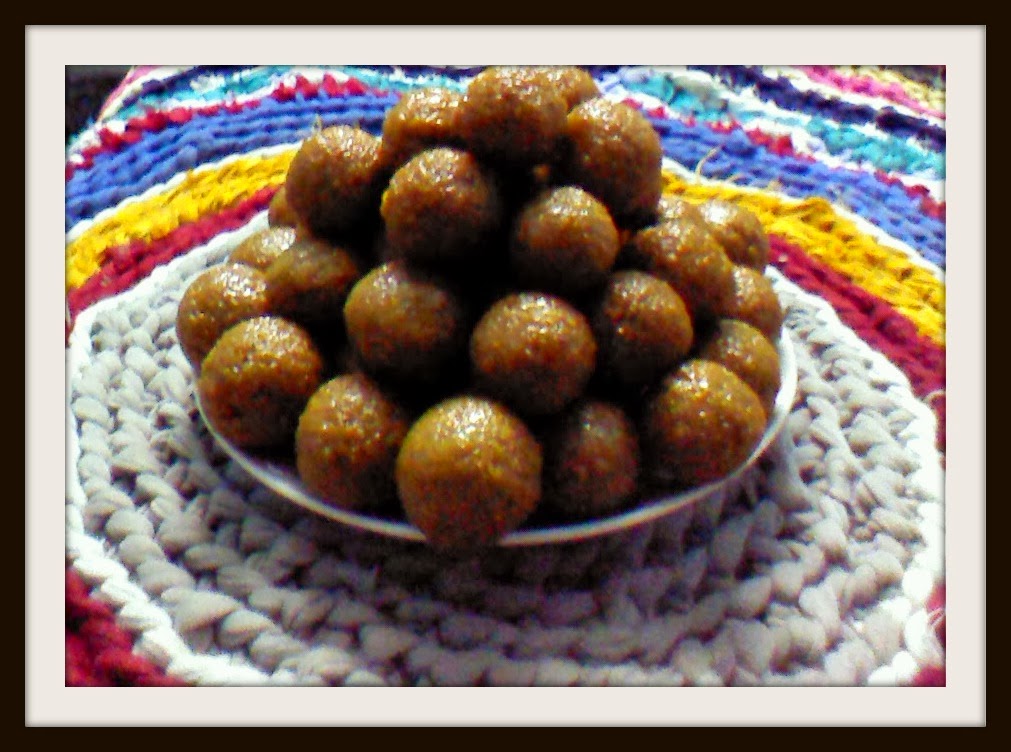 Cooking time – 40 minutes. Serve – 4
Ingredients –
1.Shredded coconut – 2 cup.
2.Shredded jaggery – 1 cup. (shred jaggery using a grater).You can use liquid jaggery also.
3.Cardamom powder – 1 tsp. OR a pinch of camphor.
Method –
1.Put coconut. and jaggery in a heavy bottomed pan and mix well.
2.On low flame cook the coconut-jaggery mix for 8-10 minutes with stirring constantly to prevent it from burning at the bottom.
3.When the mix comes together (Leaves the side of the pan) add cardamom powder or a pinch of camphor,mix well and remove the pan from heat.
4.Keep the hot mixture in large bowl. Let it rest for 10 minutes.
5.10 minutes later after it partially cools down, take a small portion and roll into small round. Narkel naru is ready. Reapet the same process for making all the coconut balls.
6.Keep them in a flat bowl ,cool completely.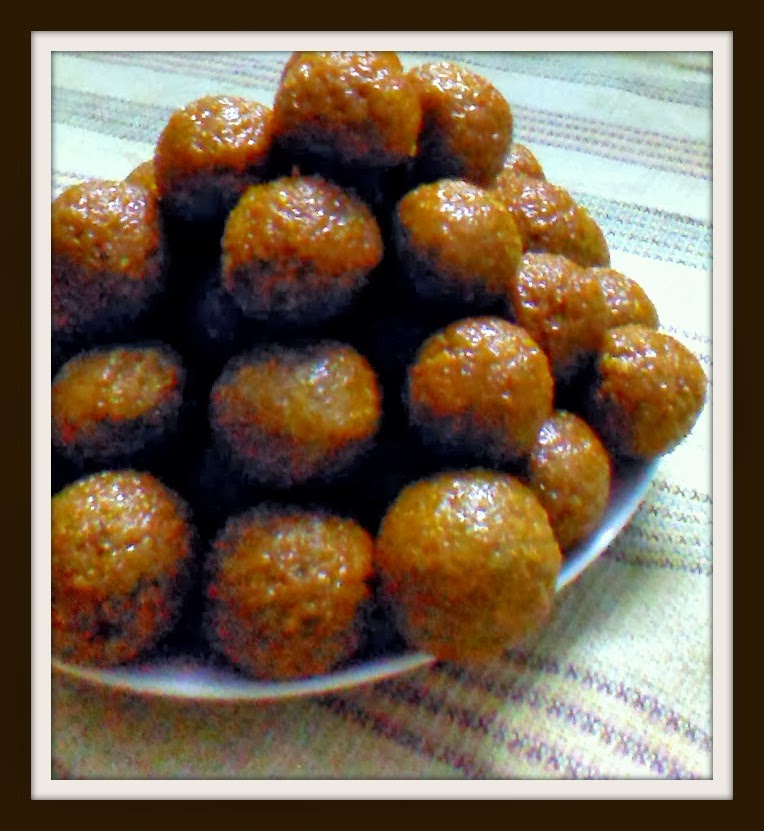 Serve  narkel naru as a sweet and store in an air tight container, keep in fridge.