Hi friends,
My today's recipe is karela- kumro dry curry – a traditional Bengali dish that makes use of mustard seeds paste. It is served as first item for lunch. It is very easy to make and takes very few ingredients.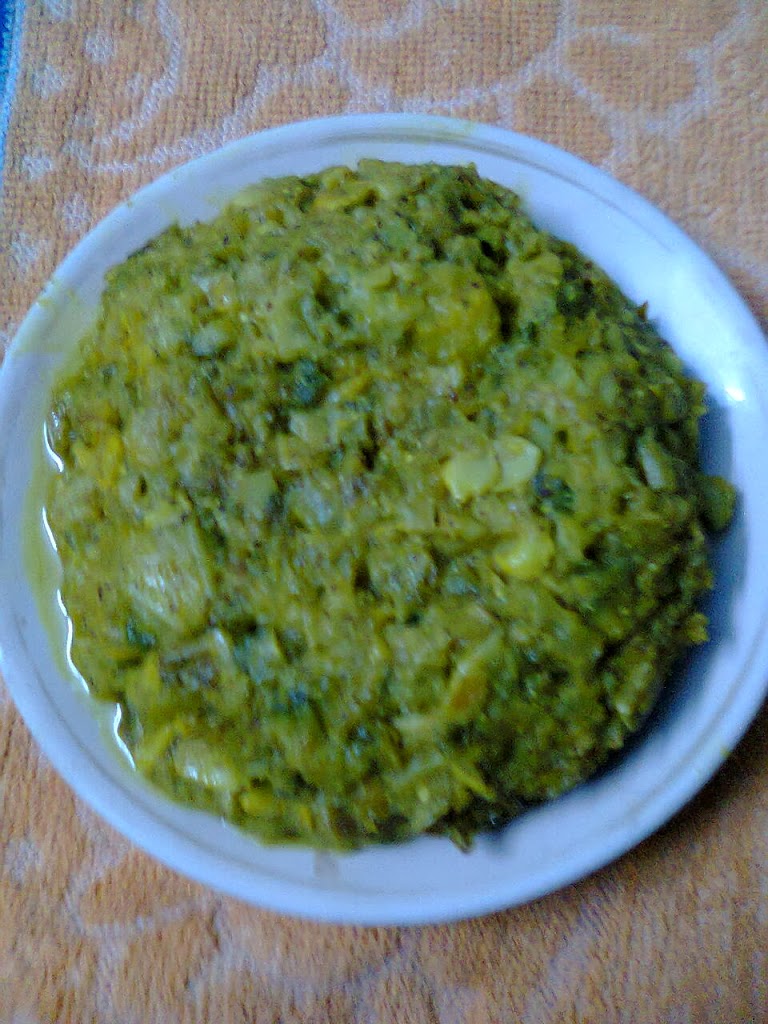 Cooking time – 30 mins. Serve – 4
Ingredients –
1.Red pumpkin – 500grams.
2.Bitter gourd – 1
3.Shredded coconut – 2 tabsp.
4.Mustard seeds – 2 tabsp.
5.Green chilly – 2
6.Kalonji – 1/2 tsp.
7.Sugar – 1/2 tsp.
8.Salt – to taste.
9.Turmeric pwd – 1/4 tsp.
10.Oil – 2 tabsp.
Method –
1.Wash and remove seeds from the bitter gourd and chopped it finely.
2.Grind mustard seeds paste with green chilly, 1/2 tsp of salt and little water to a smooth paste.
3.Heat oil in a pan, add kalonji. Stir for few secs.then add red pumpkin and bitter gourd,turmeric pwd, little salt, saute for 3-4 mins on medium flame. (if needed sprinkle water).
4.Add mustard paste,coconut and sugar,saute for 3-4 mins on medium flame.
5.Add 1 –11/2 cups of water and let it bring to boil.
6.Cook until the pumpkin and bitter gourd are well mixed and all the water has evaporated. Mash it with stirring constantly.
Remove pan from heat and give 5 mins standing time.
Dry karela- kumro curry is ready to serve, serve with plain rice as a first item.