Hi friends,
My today's recipe is Tomato Soup – a simple soup recipe filled with tomatoes and carrots.It is easy to make at home and perfect for everyday meals.Great if you are doing diet control.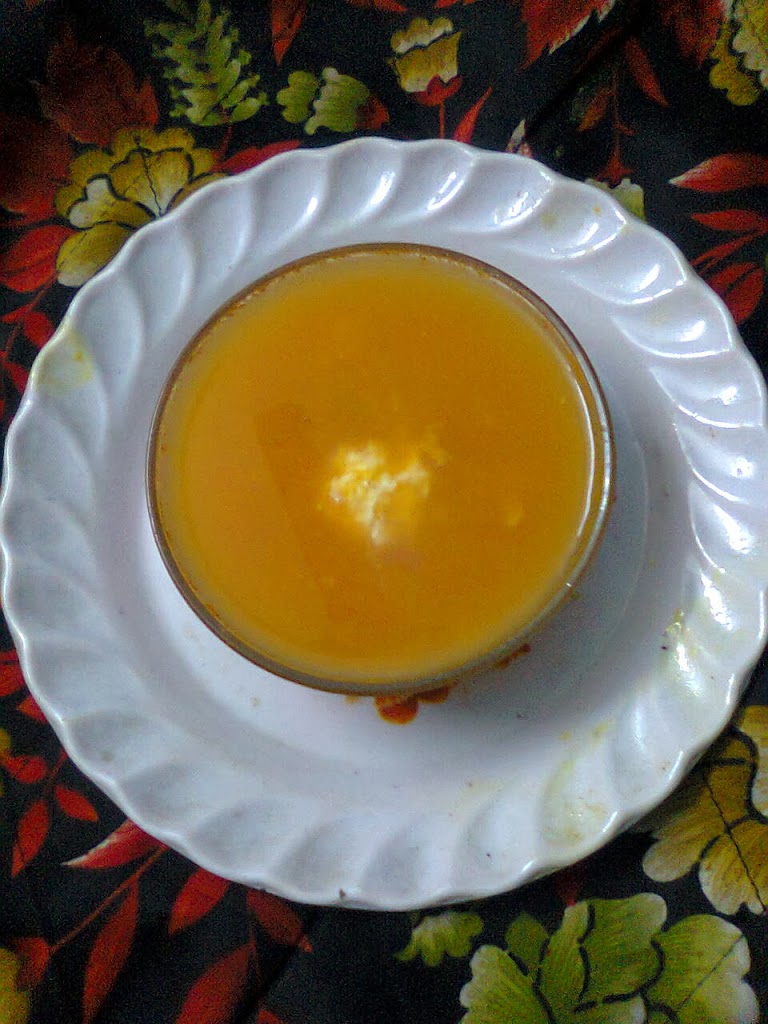 Cooking time – 20 mins. Serve – 2
Ingredients –
1.Tomato – 4 ( Chopped )
2.Carrot – 1 ( Grated )
3.Onion – 1 ( Grated )
4.Butter – 2 tabspoon.
5.Bay leaf – 1
6.Pepper pwd – 1/4 tspoon.
7.Sugar – 1 tspoon.
8.Salt to taste and heavy cream for garnishing.
Method –
1.Melt butter in a pan.Add bay leaf,onion,carrot and fry for 2 mins. Add tomato pieces,sugar, salt
and saute for 5 mins.
2.Add 1 cup of water and let it bring to boil. Cook for about 5-6 mins.
3.Remove pan from heat. Discard bay leaf. Mix the mixture smooth in a blender.
4.Return soup to the pan. Add 11/2 cup water and pepper pwd and place the pan on heat,bring to boil ,cook for 7-8 mins.( Stirring occasionally )
Remove pan from heat,serve with 1 tspoon of cream poured over every cup of soup.