Hi friends,
My today's recipe is Padma Nimki – the Crunchy Lotus. It is a tea time snack, looks very beautiful and easy to make.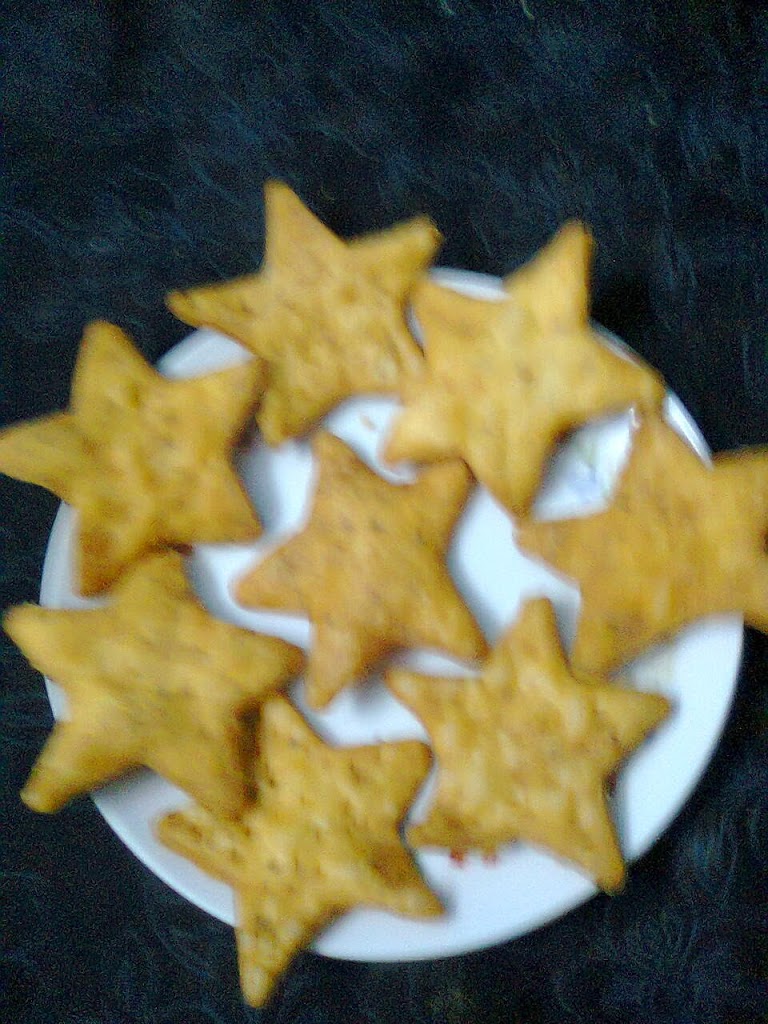 Cooking time – 45 mins. Serve – 8-10
Ingredients –
1.Flour – 500 gms.
2.Veg. oil – 100 gms.(For the dough)
3.Baking soda – 1/4 tspoon.
4.Kalonji – 1 tspoon.
5.Ajwain – 1 tspoon
6.Lemon juice – 1 tabspoon.
7.Pepper pwd. – 1/2 tspoon.
8.Sugar – 1/2 tspoon.
9.Salt – 1 tspoon.
10.Oil for deep frying.
Method –
1.Take flour in large bowl. Add baking soda,kalonji,ajwain,salt,sugar,lemon juice,oil and mix well.
2.Kneed the flour mixture with water to make a tight dough.
3.Using a wet cloth cover the dough and let it rest for 1 hour.
4.After 1 hour again kneed the dough for 5 mins. Divide the dough into 4 balls.
5.Using rolling pin flatten the balls to circular shape of 1/2 inch.thickness and cut it in flower shape using a( star/flower – shaped ) cookie-cutter.
6.Heat oil in a pan. Once the oil is hot,reduce flame and fry the nimki till it turns light brown on both sides (Temp. of the oil should be low)
7.Remove them with a slotted spoon and keep them in tissue paper to drain the excess oil.
Padma Nimki is ready to serve. It can be stored in airtight container for quite a few days.