Hi Friends,
Today I am sharing with you a very uncommon snacks recipe made with Pumpkin. It is a simple snacks recipe but very tasty to eat. It is quick and easy to make at home and with few ingredients.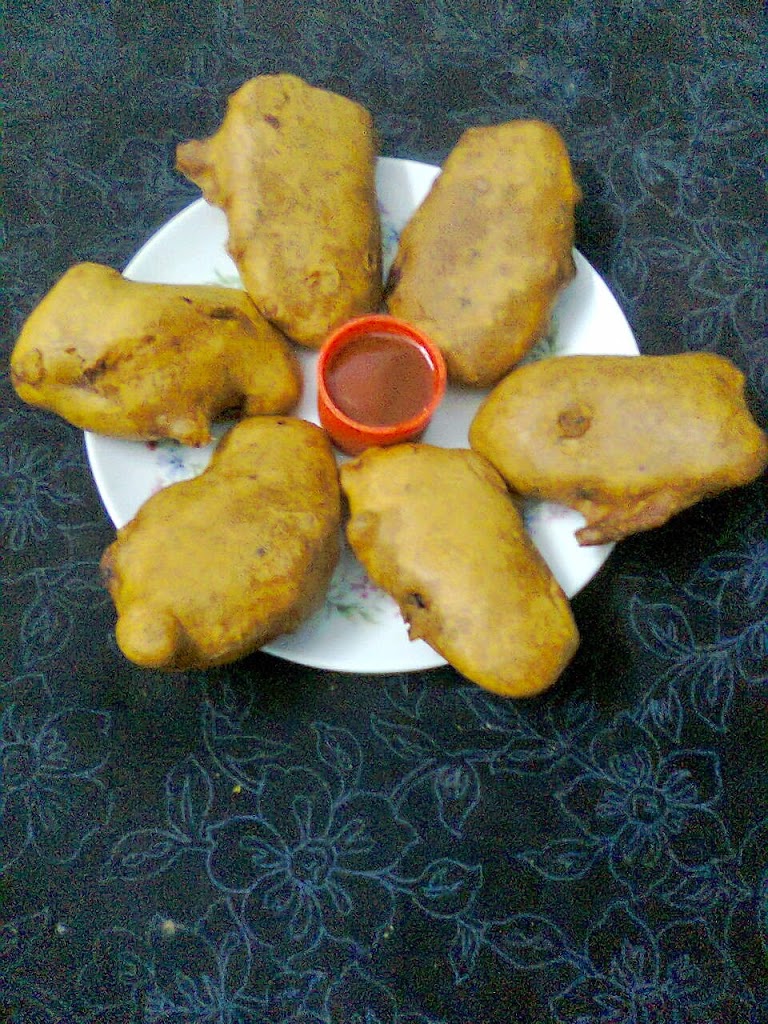 Cooking time – 30 minutes. Serve – 4
Ingredients –
1.Pumpkin – 200 grams.
2.Gram flour(Besan) – 150 grams.
3.Nigella seeds(Kalonji) – 1/2 tsp.
4.Red chilly powder – 1/4 tsp.
5.Turmeric powder – 1/4 tsp.
6.Salt to taste.
7.Sugar – a pinch.
8.Oil – 1 tbsp.(for the batter)
9.Oil for deep frying.
10.Plain flour – 2 tbsp.
11.Baking soda – a pinch.
12.Rock salt (Beet laban) and Pepper powder.
Method –
1.Take the Pumpkin and peel the skin off, cut into rectangular shape. Slice them. Wash and keep aside. Spread the flour(maida) in a flat dish. Coat both sides of the Pumpkin slices with the dry flour, keep aside.
2.To prepare batter take Gram flour in a large bowl. To this add Nigella seeds, Chilly-Turmeric powders, Sugar and Salt and mix well. Add little cold water to make a thick batter (pouring consistency /like Pancake batter). Beat the batter until fluffy. At last add the baking soda, beat lightly for 1 minute.
3.Heat oil in a frying pan, when hot reduce the heat.Take one Pumpkin slice (flour coated) dip into the Besan flour batter and drop in the hot oil. Fry on slow heat until brown on both sides. Increase the heat and take out the fried slice from the oil with a slotted spoon and keep in paper towel to drain excess oil. Fry 3 or 4 slices at a time.
Delicious Pumpkin Fritters is ready to serve. Sprinkle Rock salt and Pepper powder and serve with Ketchup/Chutney.