Hi friends,
Today I am sharing with you a very authentic Bengali side dish recipe made with Parwals. It is Shrimp stuffed parwals in gravy. In Bengal it is called Potoler Dorma. You can make this dish without shrimp also. Potoler Dorma is very popular dish and served as a side dish with Rice/ Fried Rice /Pulao.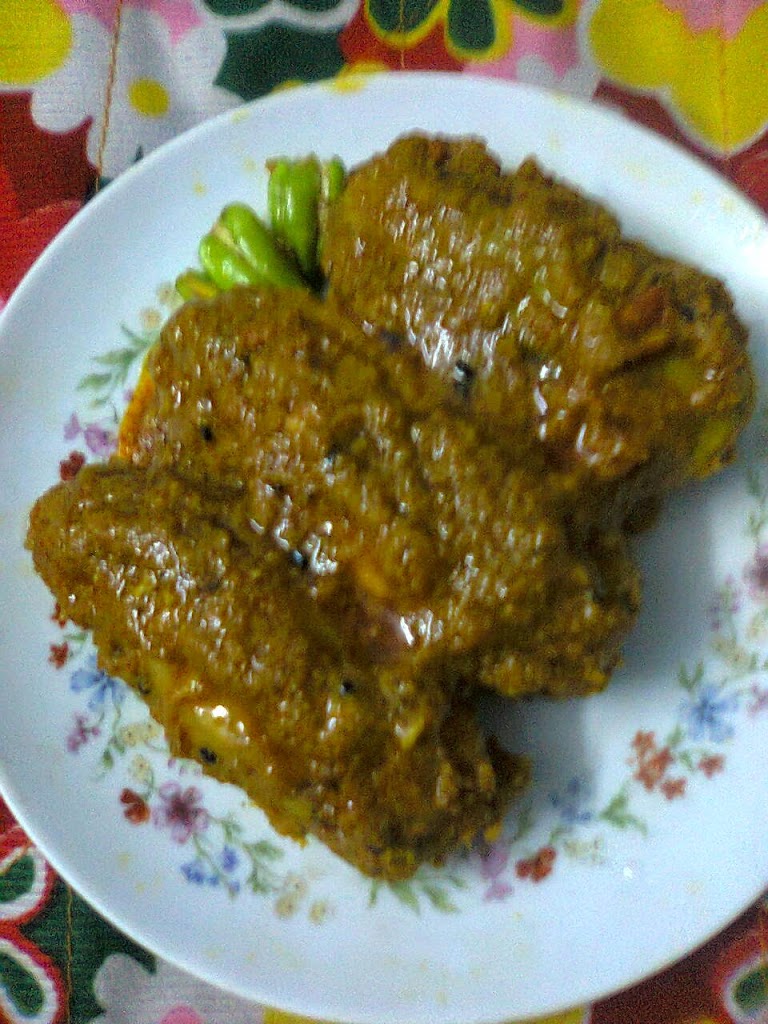 Cooking time – 50 minutes. Serve – 4.
Ingredients –
1.Parwal – 8 nos.
2.Flour – 1/2 cup.
3.Water – 5 to 6 tbsp.
Scrape the parwals, wash and pat dry. Cut the two ends (small portions). Take one parwal, make a slit (lengthwise). Do not cut into two halves. Discard the seeds carefully. Follow the same process with rest of the parwals. Put flour in a small bowl, add water and make a paste.
For the stuffing –
1.Shrimp – 250 grams (cleaned and washed)
2.Poppy seeds – 2 tbsp.
3.Mustard seeds – 4 tbsp.
4.Shredded coconut – 4 tbsp.
5.Green chilly – 2
6.Turmeric powder – 1/4 tsp.
7.Salt to taste.
8.Sugar – 1/4 tsp.
9.Oil 2 tbsp.
Using 1/2 cup of water grind poppy seeds,mustard seeds,coconut and chilly to a paste. Heat oil in a frying pan, add the shrimp. Stir fry for 1 minute. Add the paste, turmeric,salt and sugar. Mix well. Stir continuously to ensure that it does not stick to the bottom of the pan. Keep cooking till all the water evaporates. Stuffing is ready. Remove pan from the heat, let it cool.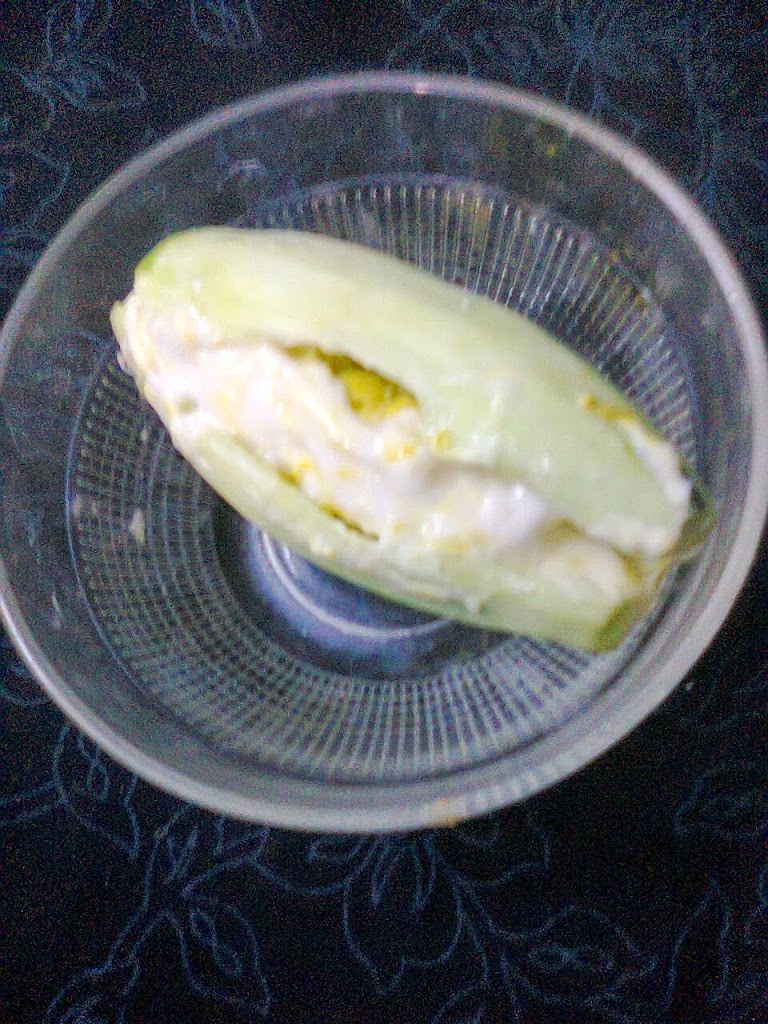 Now put the stuffing inside the parwala. Use the flour paste to seal the slits. Keep the sealed parwals in a flat dish.
For the gravy –
1.Onion – 2 (chopped)
2.Ginger paste – 1/2 tsp.
3.Garlic paste – 1/2 tsp.
4.Tomato – 1 (chopped)
5.Cumin seeds – 1/2 tsp.
6.Cumin powder – 1/2 tsp.
7.Turmeric powder – 1/2 tsp.
8.Chilly powder – 1/2 tsp.
9.Salt to taste.
10.Sugar – Sugar 1/2 tsp.
11.Ghee – 1 tsp.
12.Garam masala powder – 1/2 tsp.
13 Oil – 1/2 cup.
14.Cashew nuts – 5 to 6 nos.
Using 1/2 cup of water grind cashew nuts to a paste, transfer it to a bowl. keep aside. Again grind onions and tomato into a paste. To this add ginger,garlic,chilly,cumin,turmeric and 1/2 cup of water. Keep the masala mix aside.
Heat 4 tbsp.of oil in a frying pan, when hot reduce the heat.Fry the sealed parwals until light brown on both sides. Take out from the oil, keep aside. Fry 1 or 2 parwals at a time.
Add oil in the pan. Add cumin seeds. When cumin seeds become brown add the masala mix and sugar. Saute till oil separates and raw smell of the masalas goes off. Add cashew paste and 1/2 cup of water, saute for 2 minutes with continuous stirring. Add 2 cups of water and salt, let it bring to boil. Add the parwals, cook for 3 to 4 minutes on slow flame. Remove pan from the heat, add ghee and garam masala powder. Cover the pan and give 10 minutes standing time. If you like thin gravy add little hot water and cook for few minutes.
Delicious Potoler Dorma is ready, serve as a side dish with steamed rice/ fried rice or pulao.
.