Hi friends,
Today I am sharing a simple vegetarian recipe made with Banana Flower and mustard seeds paste. It is a traditional Bengali recipe. In Bengal it is called Mocha Paturi. It is a tasty side dish recipe and very easy to prepare and requires a few ingredients.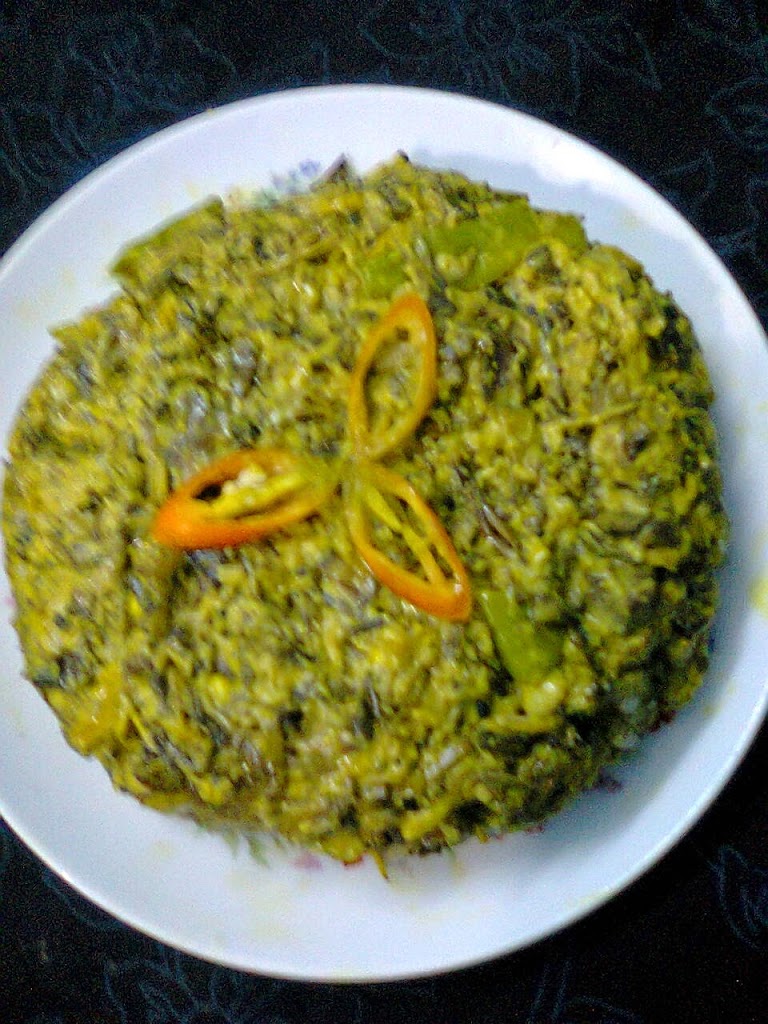 Cooking time – 35 minutes. Serve – 4
Ingredients –
1.Banana flower – 1
2.Mustard seeds – 3 tbsp.
3.Shredded coconut – 3 tbsp. O
4.Nigella seeds (kalonji) – 1/2 tsp. .
5.Turmeric powder – 1/2 tsp.
6.Green chilly – 4
7.Salt to taste.
8.Sugar – 1/2 tsp.
9.Oil – 2 tbsp.
10.Slit green chilly – 4.
Method –
[ How to cut Banana Flower see the post on 20/4/2014 ]
1.Chop the the banana blossoms (flowers) and soak in water with 1 tsp.of salt and a pinch of turmeric for 30 minutes, drain. Boil the chopped flowers in 2 cups of water for 5 to 6 minutes minutes, put the boiled flower in a strainer. Keep aside. By adding 1/2 tsp.of salt and little water grind mustard seeds and green chilly to a smooth paste, keep aside.
2.Heat oil in a frying pan, add kalonji. Stir fry for 30 seconds. Add the boiled banana flowers, stir fry for 2 to 3 minutes minutes on slow heat. Add the masala paste, turmeric powder and little salt. Saute for 2 minutes. Add 1 cup of water and sugar,let it bring to boil. After 2 minutes add the coconut, mix well. Keep cooking till all the water evaporates (stir constantly)
Remove pan from the heat, add slit green chilly, cover and give 10 minutes standing time. The delicious Mocha Paturi is ready, Serve with steamed Rice or Roti.