Hi friends,
Today I am sharing a delicious fritters recipe made with Teasel Gourd (kakrol). It is a popular Bengali fritters recipe and very simple to prepare. It can be prepared very quickly. You can eat the fritters as a starter or as a side dish with meal.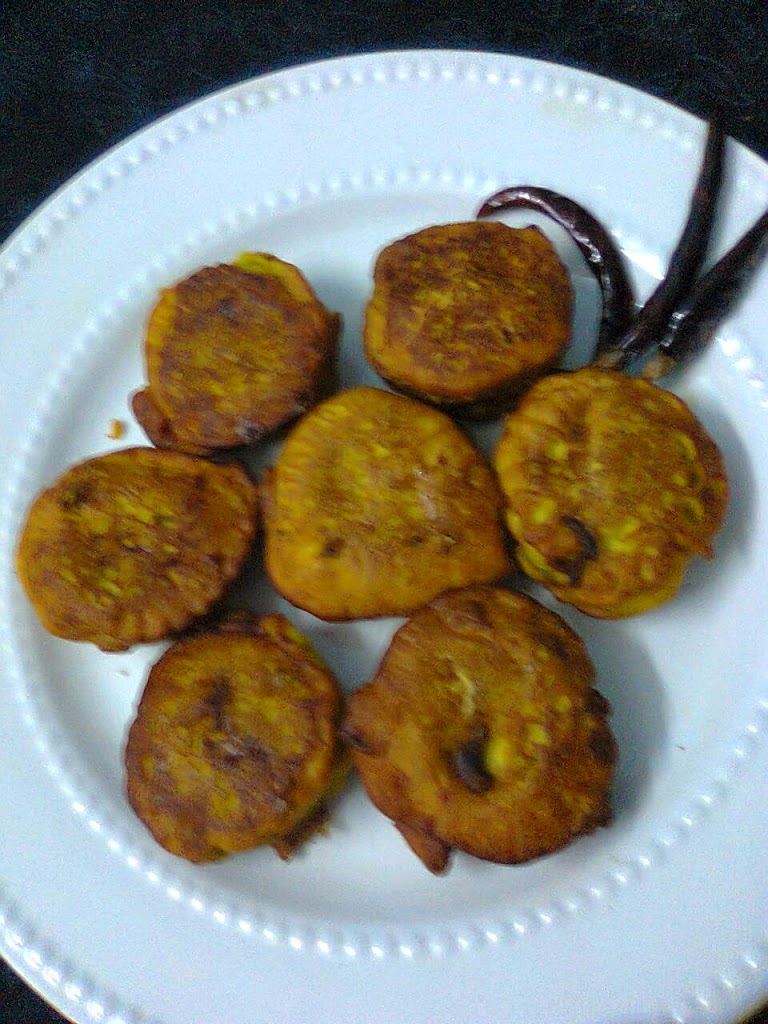 Cooking time – 30 minutes. Serve – 4
Ingredients –
1.Teasel gourd – 4
2.Poppy seeds – 2 tbsp.
3.Shredded coconut – 6 tbsp.
4.Mustard seeds – 2 tbsp.
5.Green chilly – 2
6.Turmeric powder – 1/4 tsp.
7.Chilly powder – 1/4 tsp.
8.Gram flour (besan) – 1/2 cup.
9.Rice flour – 1/2 cup.
10.Curd – 2 tbsp.
11.Salt to taste.
12.Sugar – a pinch. And oil for deep frying.
Method –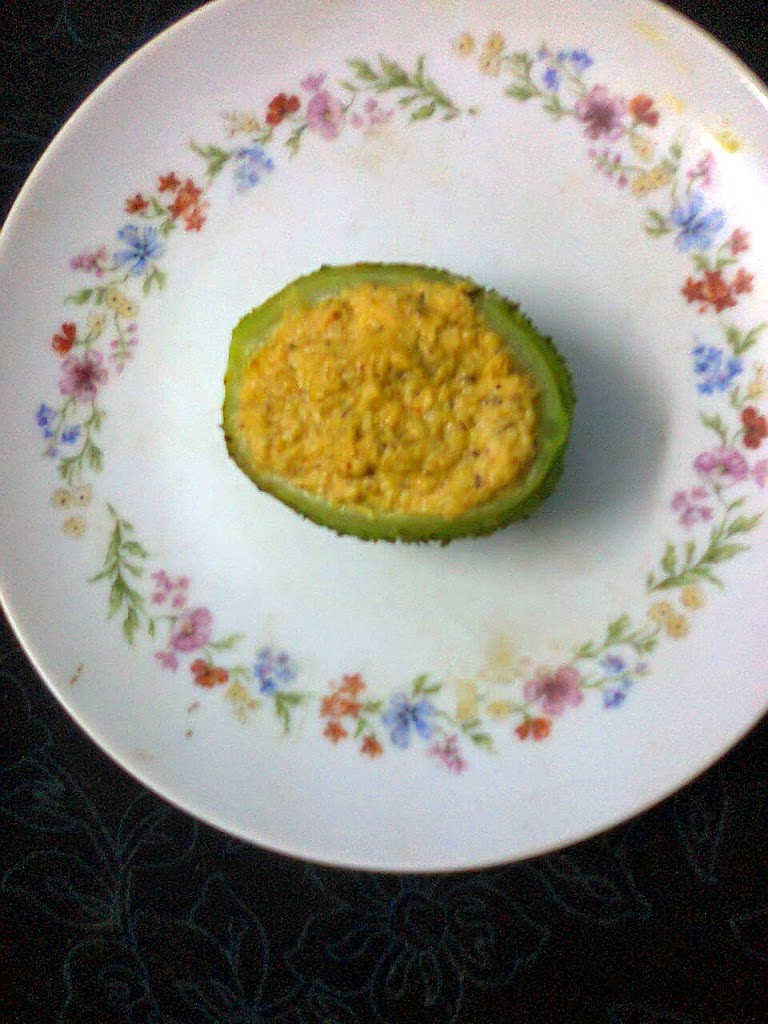 1.Using 1/2 cup of water grind poppy seeds,mustard seeds and green chilly to a paste. To this add shredded coconut, salt and a pinch of turmeric and sugar. Mix well, keep the paste aside.
2.Scrap the teasel gourd and cut into two halves (lengthwise). Boil them by adding 1/2 tsp.of salt for 2 to 3 minutes, drain and let them cool. Using a spoon discard the seeds of the teasel gourds. Put the paste inside the teasel gourds, keep in a flat dish.
3.In a bowl take gram flour, rice flour, card, salt, chilly powder and a pinch of turmeric powder. Add water and make a thick batter. Heat oil in a frying pan, when hot reduce the heat. Coat the stuffed teasel gourd halves with the batter on both sides and deep fry until they turn brown. Fry 2 to 3 fritters at a time and put the open side first into the hot oil.
Teasel Gourd Fritters is ready. Drain excess oil in paper towels.