Hi friends,
Today I am sharing with you a very simple snack recipe made with Malabar Spinach leaves. It is a home-made snack, very tasty to eat and quick and easy to prepare.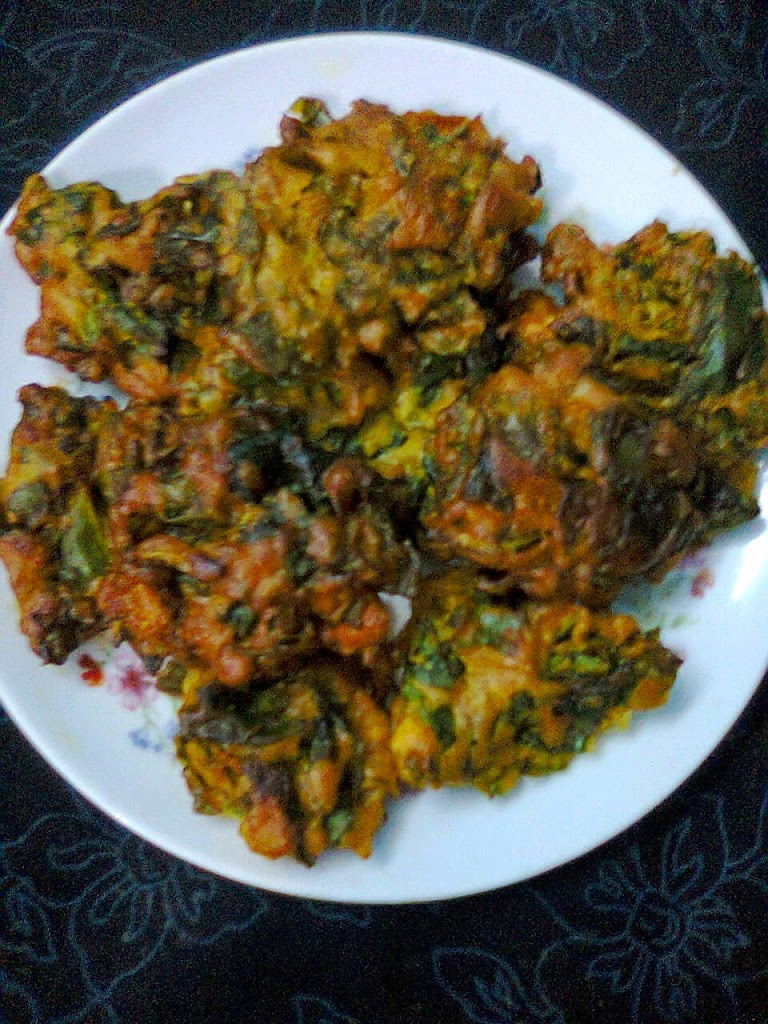 Cooking time – 20 minutes. Serve – 4
Ingredients –
1.Malabar spinach leaves – 15 no.
2.Bengal gram flour(besan) – 1 cup.
3.Rice flour or corn flour – 1 tbsp.
4.Turmeric powder – a pinch.
5.Chilly powder – 1/4 tsp.
6.Salt to taste.
7.Curd – 1 tsp.
8.Oil for deep frying.
Method –
1.Wash the leaves and put in a colander.Chop the leaves roughly. Transfer the leaves to a large bowl. To this add all the ingredients except oil and mix well. Add little water to make a thick mixture. Let it rest for 10 minutes.
2.Heat oil in a frying pan,when hot reduce the heat. Take a small portion of the mixture, flatten and drop into the hot oil. Fry on slow heat till it turns golden brown on both sides. Increase the heat and take out with a slotted spoon. Fry 3 to 4 pakoras at a time.
the delicious Malabar Spinach Leaves Pakora is ready. Serve the pakoras as a first item for lunch or tea-time snacks.