Hi friends,
Today we are going to make a delicious sweet dish made with ripe mango. It is Mango Malpua. It is a traditional Indian sweet and very easy to prepare. It is a dry malpua. It can be soaked in sugar syrup for extra sweetness. The sweet is perfect for summer party and incredibly delicious.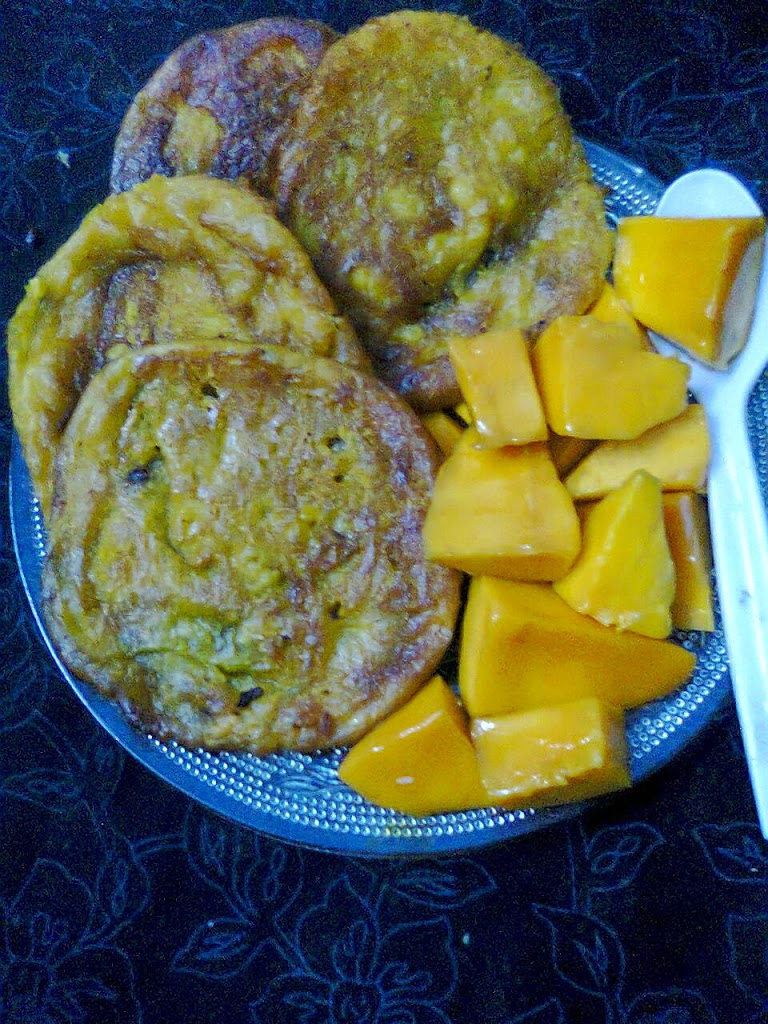 Cooking time – 30 minutes. Serve – 4
Ingredients –
1.Ripe mango – 2 (or 2 cups mango puree)
2.Flour (maida) – 1 cup.
3.Curd – 4 tbsp.
4.Cardamom powder – 1/2 tsp.
5.Sugar – 4 tbsp.(depends on the sweetness of the mango)
6.Ghee or refine oil for deep frying.
Method –
1.Soak the mangoes in water for 10 minutes, drain and peel the mangoes. Cut the mango pulp into chunks. Blend the chunks until smooth. Transfer it to a bowl. To this add flour, card, sugar and cardamom powder. Mix well. Add water (if needed) to make a thick batter. Beat well so that there is no lumps. The batter should be smooth pouring consistency.Allow it to rest for 10 minutes.
2.Heat oil or ghee in a frying pan. When hot reduce the heat. Take 1/2 cup of the batter, pour circular movement into the hot oil to form a small a small circle. Deep fry until brown on both sides. Increase the heat, remove the fried malpua with a slotted spoon and keep in paper towels. Fry all the malpuas one by one.
The delicious mango malpua is ready. Serve with cubed mango pieces.