Hi friends,
My today's recipe is Papaya Shukto – a traditional Bengali recipe made with raw papaya. It is a healthy dish, very tasty, quick and easy to make and requires a few ingredients.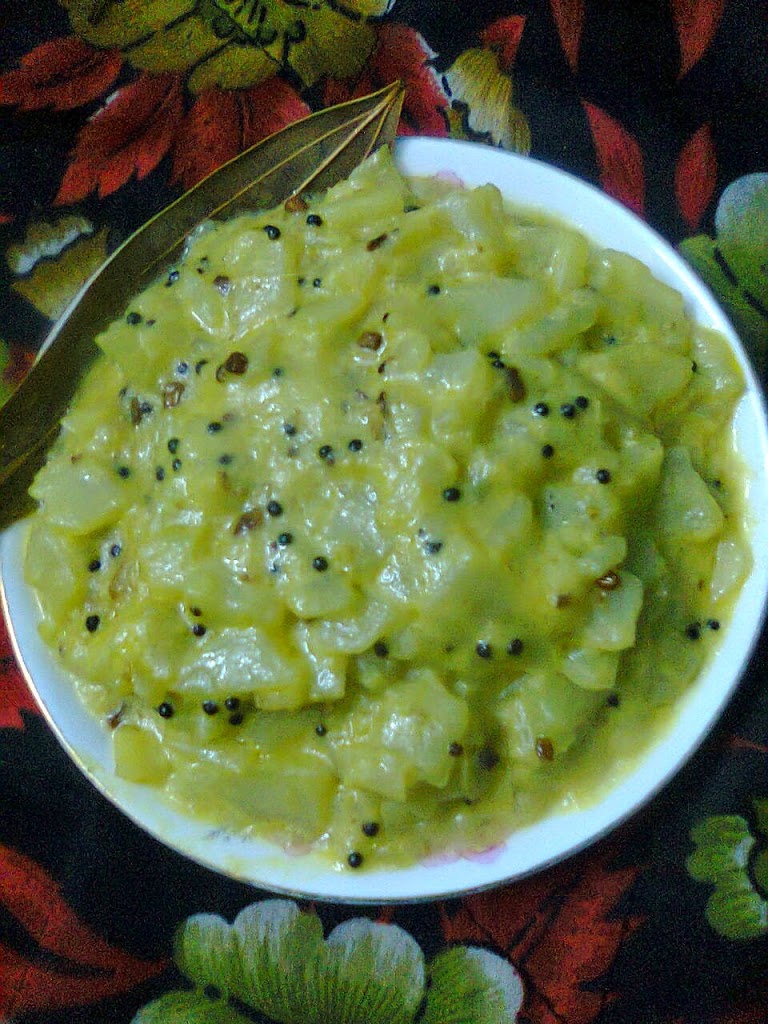 Cooking time – 30 minutes. Serve – 4
Ingredients –
1.Raw papaya (large) – 1
2.Mustard seeds – 1/2 tsp.
3.Fenugreek seeds – 1/2 tsp.
4.Turmeric powder – 1/4 tsp.
5.Ginger paste – 1 tsp.
6.Ghee – 1 tsp.
7.Oil – 2 tbsp.
8.Bay leaf – 1.
9.Sugar – 1/2 tsp.
10.Salt to taste.
11.Wheat flour – 1 tsp.
12.Milk – 4 tbsp.
Method –
1.Peel the papaya very well,cut into halves. Remove all the seeds and hard skin from the center. Wash the papaya and cut into small thin slices. Boil the slices for 4 to 5 minutes and drain.
2.Heat oil in a frying pan, add mustard seeds. When the mustard seeds splutters add fenugreek seeds and bay leaf, stir fry for few seconds. add papaya and salt. Saute for 3 to 4 minutes. Add turmeric and ginger, saute for 2 minutes (on medium flame). Add 1 to 11/2 cups of water and sugar. Cook till the papaya become soft (add water if needed).
3.In a bowl dissolve wheat flour in milk and add to the pan, mix well. Cook for few minutes. When the gravy starts thickening, remove pan from heat.Mix ghee and cover the pan, give 10 minutes standing time.
Raw papaya shukto is ready. Serve this healthy dish as a first item for lunch.