Hi friends,
Today we are going to make a simple and tasty dish made with red amaranth. It is a red colored leafy vegetable. In Bengal it is called lal shak. The dish is very nutritious and very quick and easy to prepare and requires a few ingredients.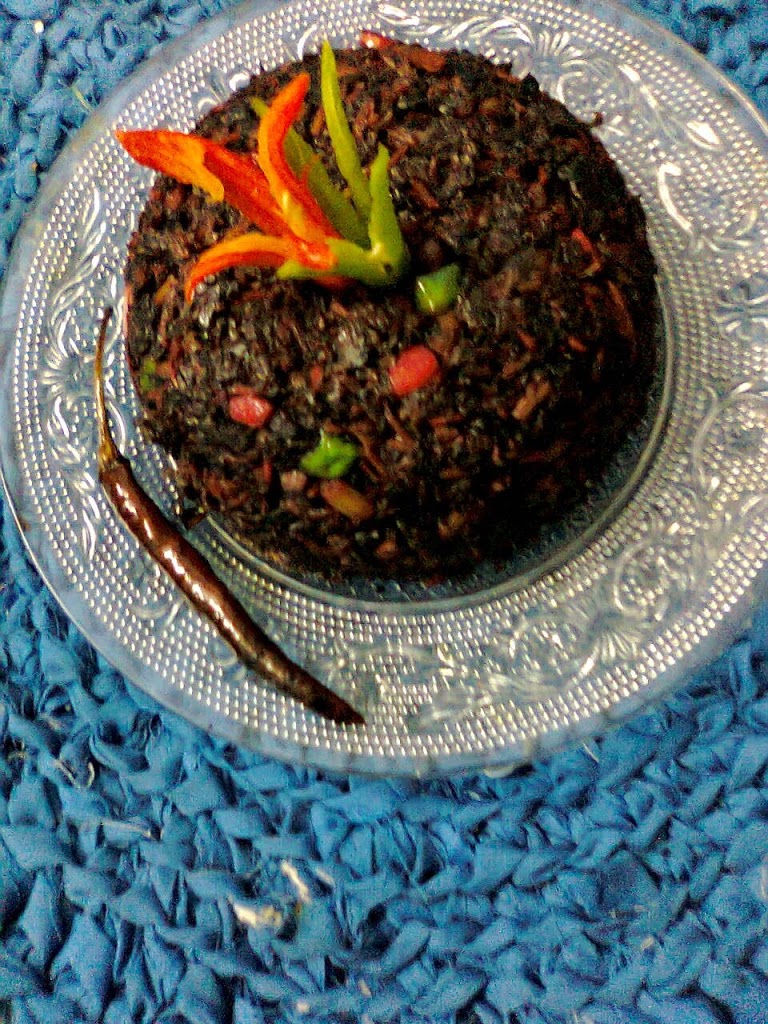 Cooking time – 20 minutes. Serve – 4
Ingredients –
1.Red Amaranth – 1 bunch.(500 grams)
2.Kalonji (nigella seeds) – 1/2 tsp.
3.Dry red chilly – 2
4.Green chilly – 2 (chopped)
5.Salt – 1/4 tsp.
6.Sugar – a pinch.
7.Oil – 2 tbsp.
Method –
1.Take soft stems and good leaves of the shak. Wash the shak with water and keep in a colander for 10 minutes. After 10 minutes chop the shak finely. Keep aside.
2.Heat oil in a frying pan, add dry red chilly and fry until brown. Reduce the heat,add kalonji and stir fry for 30 seconds. Add the chopped shak and salt.Stir and cover the pan.Cook for 4 to 5 minutes (stir in between). Uncover the pan, add 1/2 cup of water,sugar and green chilly. Mix well and keep cooking till all the water evaporates.
Healthy Red Amaranth Fry is ready. Serve it as a first item for lunch.