Hi friends,
Today we are going to make a mouth watering chutney recipe made with Raw Mango. In Bengal it is called Aamer Chutney. The dish is very popular all over Bengal. The process of making this chutney is very simple and requires a few ingredients.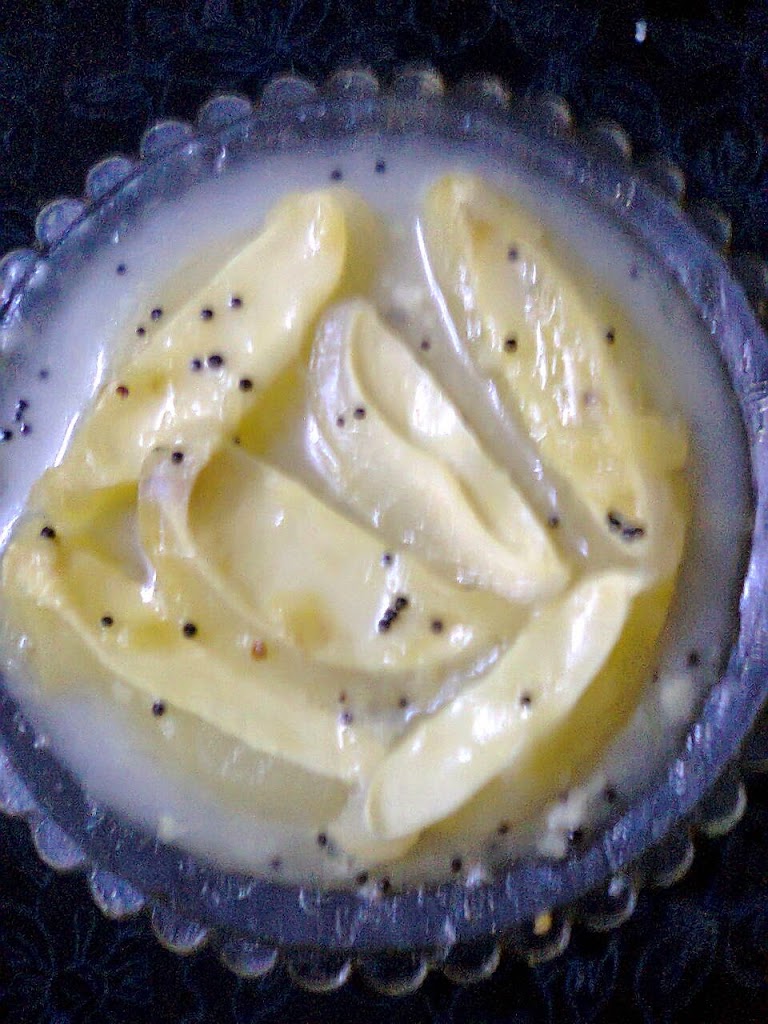 Cooking time – 30 minutes. Serve – 4
Ingredients –
1.Raw mango (large) – 1
2.Dry red chilly – 1
3.Bay leaf – 1
4.Mustard seeds – 1/2 tsp.
5.Salt – a pinch.
6.Sugar – 1 to 11/2 cups.
7.Flour (maida) – 1 tbsp.
8.Raisins – 2 tbsp.
9.Oil – 2 tbsp.
Method – 1. Wash and peel the mango and cut into halves.Discard the seed and cut into pieces (lengthwise). Immerse in salted water for 10 minutes. Drain and boil with 2 cups of water for 3 minutes. Transfer the mango pieces to a colander.
2.Heat oil in a frying pan, fry red chilly until brown. Reduce the heat, add bay leaf and mustard seeds. When mustard seed splutters add mango pieces and salt,saute for 3 minutes. Add 2 cups of water,let it bring to boil. When the mango pieces are cooked add sugar and raisins. Stir till sugar dissolves. Dissolve flour in 4 tbsp. of water and add to the pan,mix well. Cook for 2 minutes with stirring continuously. Remove pan from heat, cover and let it cool.
Mango chutney is ready. Serve as a dessert for lunch as a side dish with Roti/Paratha.