Hi friends,
Today I am going to make a delicious snacks dish made with oats (Kellogg's).It is a deep fried snack and very tasty to eat. It is an easy to make snake recipe and requires a few ingredients.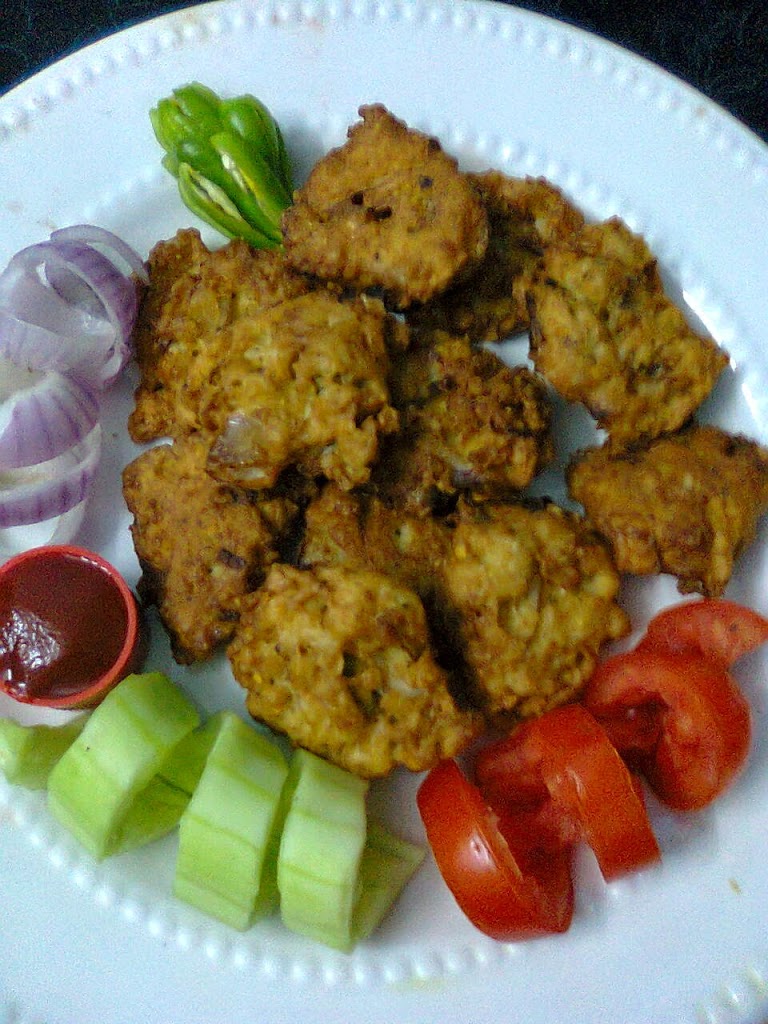 Cooking time – 30 minutes. Serve – 4
Ingredients –
1.Oats – 1 cup.
2.Onion – 1 (chopped)
3.Grated ginger – 1/2 tsp.
4 Garlic (finely chopped) – 1/2 tsp.
5.Chopped coriander leaves – 2 tbsp.
6.Green chilly – 2 (chopped)
7.Garam masala powder – 1/2 tsp.
8.Lime juice – tbsp.
9.Egg – 1 (beaten)
10.Salt to taste and oil for deep frying.
Method
1.Put oats in a bowl. To this add all the ingredients except oil,mix well. Keep aside for 10 minutes.
2.Heat oil in a frying pan, when hot reduce the heat. Take a small portion of the oats mixture,flatten and drop into the hot oil. Fry on slow flame till it turns deep golden brown on both sides. Fry 3 to 4 pakoras at a time. Increase the heat and take out the fried pakoras with a slotted spoon and keep in paper towels.
Serve the oats pakora as a starter or as a tea time snacks with sauce or ketchup.