Hi friends,
Today we are going to make Mutton Do-Piaza, a famous preparation of mutton cooked with lots of onions. The dish is very delicious and wonderful aromatic. In this recipe I am using onions in two different styles and at two different stages. The process of making this dish is very easy.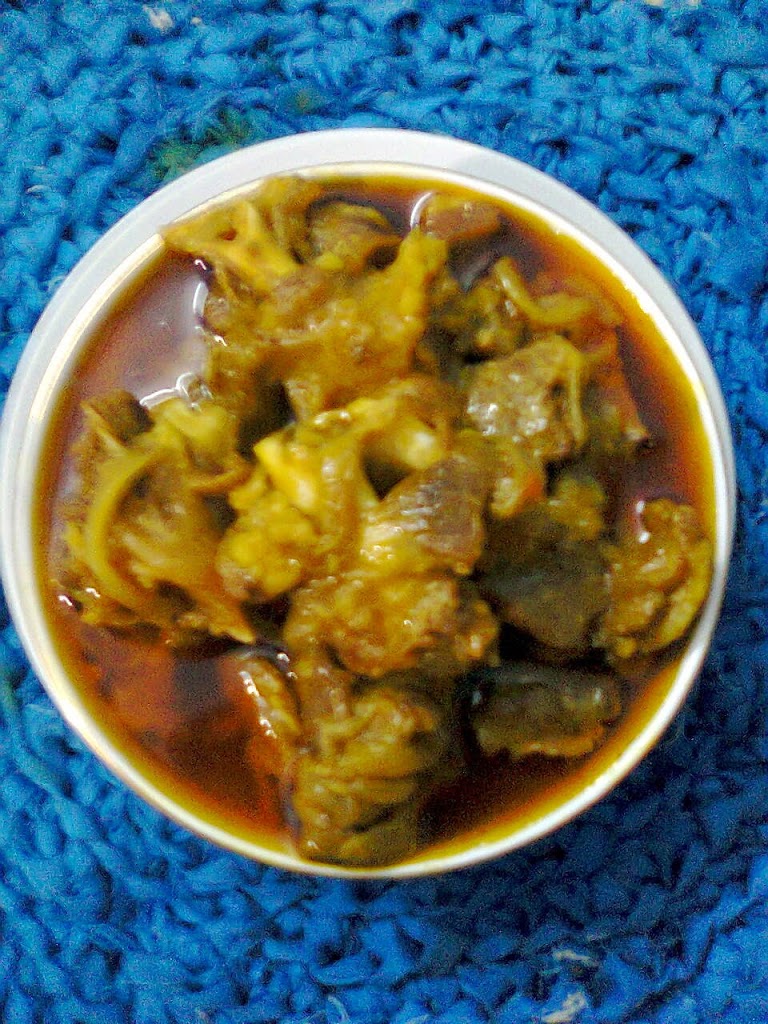 Cooking time – 1 hour.  Serve – 4
Ingredients –
1.Mutton – 600 grams (washed and cut into medium pieces)
2.Onion (sliced) – 200 grams.
3.Onion (chopped) – 200 grams.
4.Ginger paste – 3/4 tsp.
5.Garlic paste – 3/4 tsp.
6.Tomato(large) – 1 (chopped)
7.Turmeric powder – 1/2 tsp.
8.Chilly powder – 1/2 tsp.
9.Cumin powder – 1/2 tsp.
10.Salt to taste.
11.Bay leaves – 2
12.Ghee – 1 tbsp.
13.Garam masala powder – 1 tsp.
14.Oil – 50 grams.
Method –
1.Put the mutton in a pressure cooker. To this add 1/4 tsp.of garlic paste,1/4 tsp.of ginger paste,1 tsp.of salt and 1/2 cup of water and mix well. Place the cooker on heat and bring to full pressure on high heat. Reduce the heat and cook for 10 minutes. Remove cooker from heat,  allow to cool naturally. You can cook the mutton in a frying pan also.Boil until the mutton is soft.
2.Grind tomato and chopped onion to a paste.To this add turmeric,chilly,cumin,ginger,and garlic. Mix well. Keep the masala mix aside.
3.Heat oil in a frying pan. Add sliced onions and bay leaves. Fry till onions are pale brown. Add the masala mix, saute till oil shows separately. Pour the mutton (from the cooker) in the pan, mix well. Add little salt and saute for 5 minutes. Add 2 cups of warm water and cook with the lid closed till the mutton becomes completely tender and the gravy is medium thick in consistency. Check the seasoning. Remove pan from the heat,add ghee and garam masala powder and mix well. Cover the pan, give 10 minutes standing time.
Mutton Do-Piaza is ready, serve as a side dish with Rice/Pulao/Roti/Naan….