Hi friends,
Today we are going to make a healthy and tasty kulfi recipe made with Snap Melon. Snap Melon is a summer fruit. In Bengal it is called Futi/Footi. The kulfi made with Footi is very delicious and very easy to prepare. It is perfect for summer. You can use Cantaloupe for this recipe.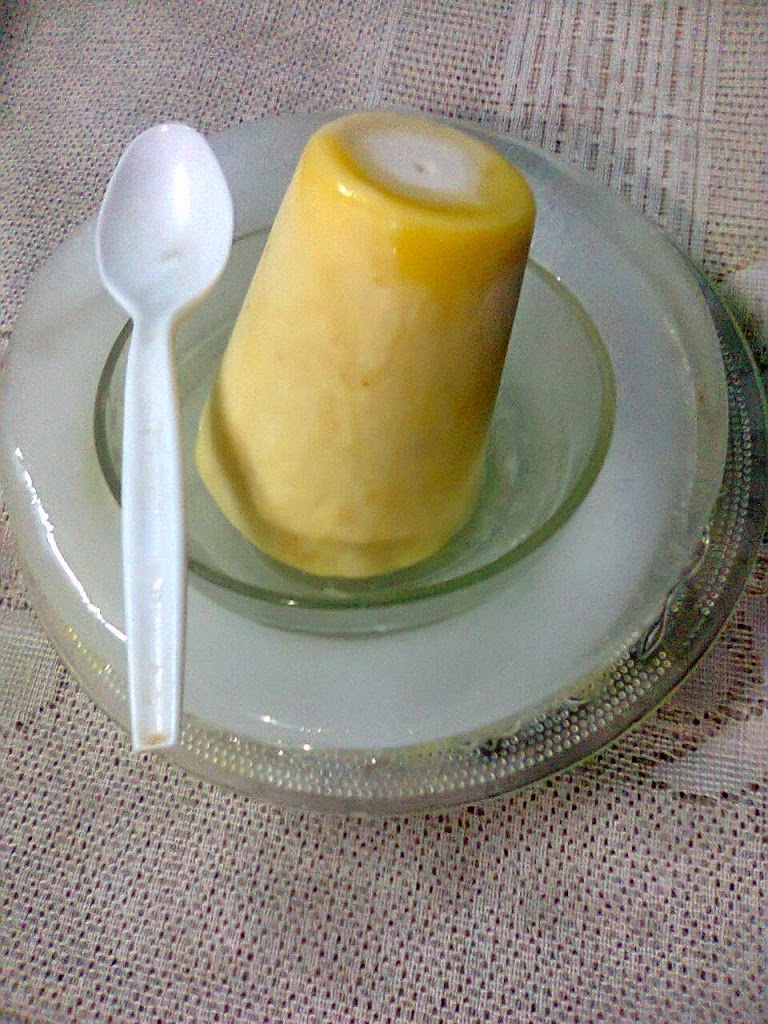 Cooking time – 45 minutes Serve – 4
Ingredients –
1.Ripe snap melon (small) – 1
2.Full cream milk – 2 cups.
3.Fresh cream – 100 ml.
4.Sugar – 4 tbsp. (or as per taste)
5.Cardamom powder – 1/2 tsp.
6.Raisins – 2 tbsp.
Method –
1.Peel the melon and cut into halves. Discard the seeds cleanly. Cut it into small cubes. Blend the cubes till a smooth pulp is formed. Keep it aside.
2.Boil the milk in a non stick pan till half the quantity is left. Add sugar , stir till sugar dissolve. Add fresh cream and cook for 3 to 4 minutes. Stir continuously to prevent it from burning at the bottom.Add cardamom powder, mix well. Remove the pan from heat and allow to cool naturally.
3.Add the snap melon paste.Using a whisk mix well. Pour the mixture into molds and garnish with raisins on top. Cover the molds with foil and keep in fridge for 6 to 8 hours. Snap Melon Kulfi is ready. To serve, take one mold, rub it with your palms and invert on serving bowl.
Enjoy the summer special – Snap Melon Kulfi.