Hi friends,
Today I am sharing with you a delicious dessert recipe made with coconut and Sugar. It is coconut candy. It is a simple sweet dish, very quick and easy to prepare and requires a few ingredients.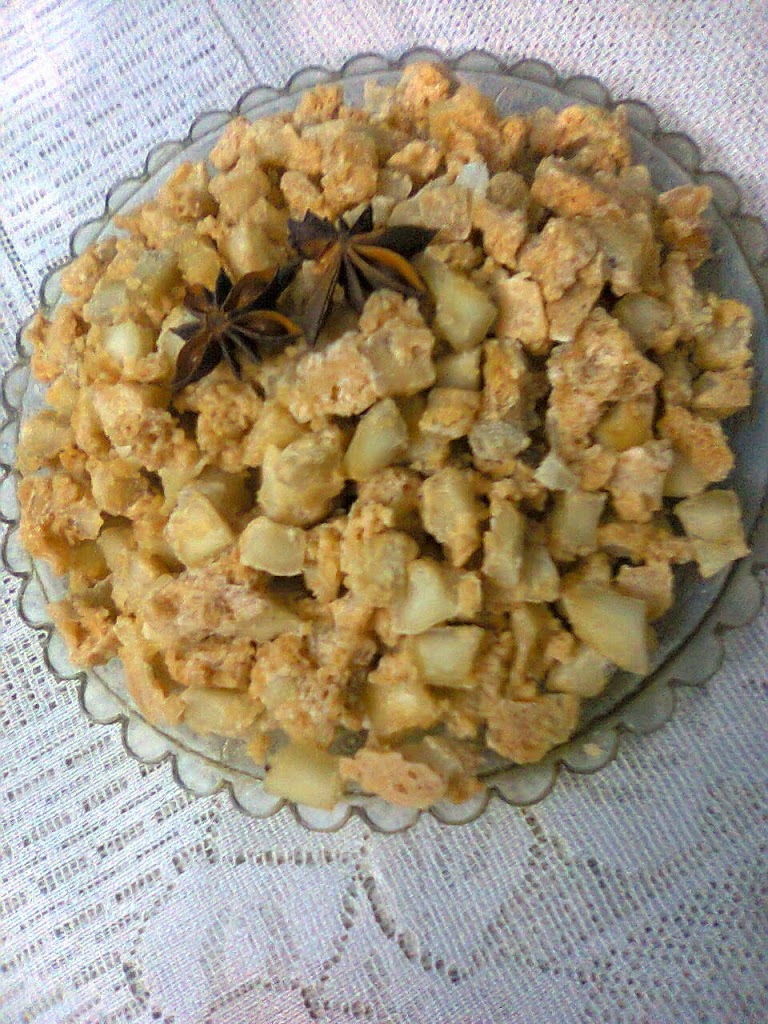 Cooking time – 30 minutes. Serve – 4
Ingredients –
1.Coconut – 1
2.Sugar – 2 cups.
3.Cardamom powder – 1/2 tsp.
4.Saffron – a pinch (optional).
Method –
1.Break the coconut and using a knife separate the white coconut meat from the shell. Peel off the brown skin from the coconut meat. Cut the meat into small cubes, keep aside.
2.In a pan take 2 cups of sugar and 1 cup of water and place the pan on heat. Stir until sugar is dissolve. Reduce the heat and add coconut,saffron and cardamom powder. Cook with continuous stirring until the water has evaporates. Grease a tray with little ghee or white oil. Spread the sugar coated coconut cubes in the greased tray.
Coconut candy is ready. Serve this easy to make sweet as a dessert.