Hi friends,
Today we are going to make a very delicious dish made with poppy seeds. It is a traditional dish of poppy seeds from West Bengal. It is an easy to make recipe and very tasty to eat. It is a dry dish and goes well with steamed rice.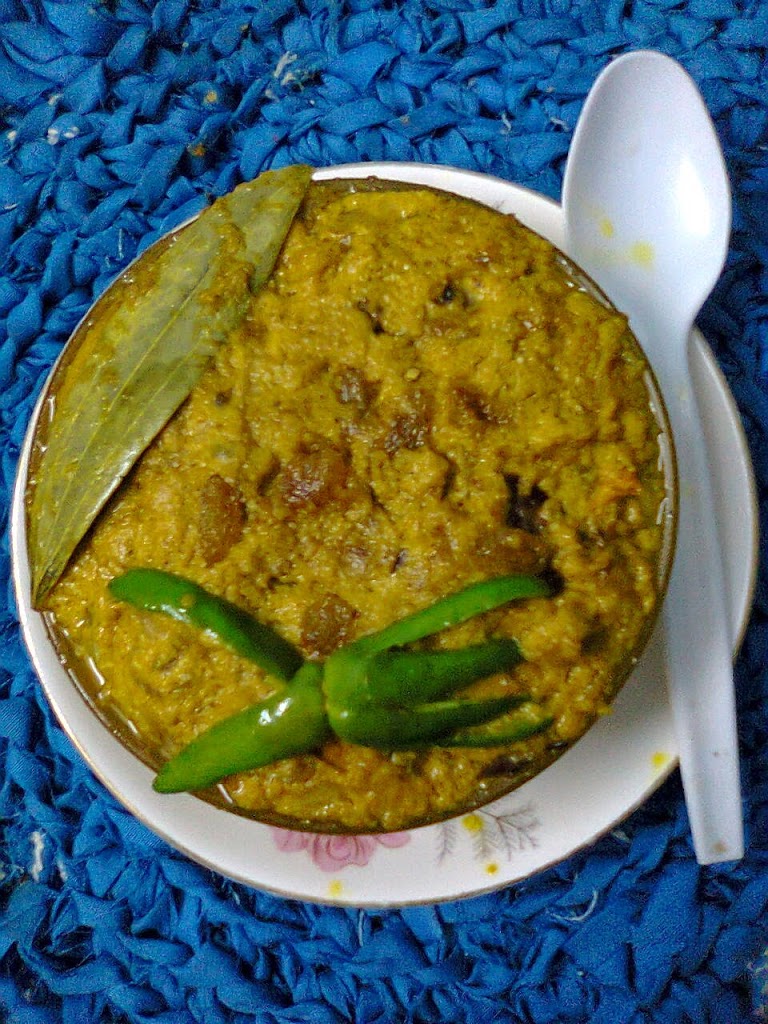 Cooking time – 30 minutes. Serve – 4
Ingredients –
1.Poppy seeds –200 grams.
2.Tomato – 1 (chopped)
3.Onion – 1 (chopped)
4.Garlic paste – 1/2 tsp.
5.Ginger paste – 1/4 tsp.
6.Cumin powder – 1/2 tsp.
7.Chilly powder – 1/4 tsp.
8.Salt – 1 tsp.
9.Sugar – 1/2 tsp.
10.Oil – 4 tsp.
11.Ghee – 1 tsp.
12.Cashew nuts – 8
13.Garam masala powder – 1/4 tsp.
14.Raisins – 2 tbsp.
15.Slit green chilly – 4
16.Bay leaf – 1
Method –
1.Grind dry poppy seeds to a powder. To this add 1 cup of water and grind to a paste, keep it aside. Grind onion and tomato to a paste. Transfer it to a bowl. To this add ginger,garlic,chilly,cumin and 1/2 cup of water and mix well. Keep the masala mix aside. Grind cashew nuts with 1/2 cup of milk/water and keep aside.
2.Heat oil in a frying pan, when hot reduce the heat and add the bay leaf and masala mix. Saute until the raw smell of the masala goes off. Add the poppy seeds paste, mix well. Saute on slow flame until oil separates (stirring constantly). Add cashew paste,salt,sugar and 1/2 cup of water and keep cooking till all the water evaporates. Add green chilly, ghee and garam masala powder, mix well. Remove pan from heat,cover and give 5 to 6 minutes standing time. Poppy seeds curry is ready to serve. Garnish with raisins. Serve the tasty dish with steamed rice.