Hi friends,
Today we are going to make a very common recipe of Bitter gourd, it is Uchche Begun bhaja. It is a healthy dish and very simple to prepare. The dish is tasty and requires a few ingredients.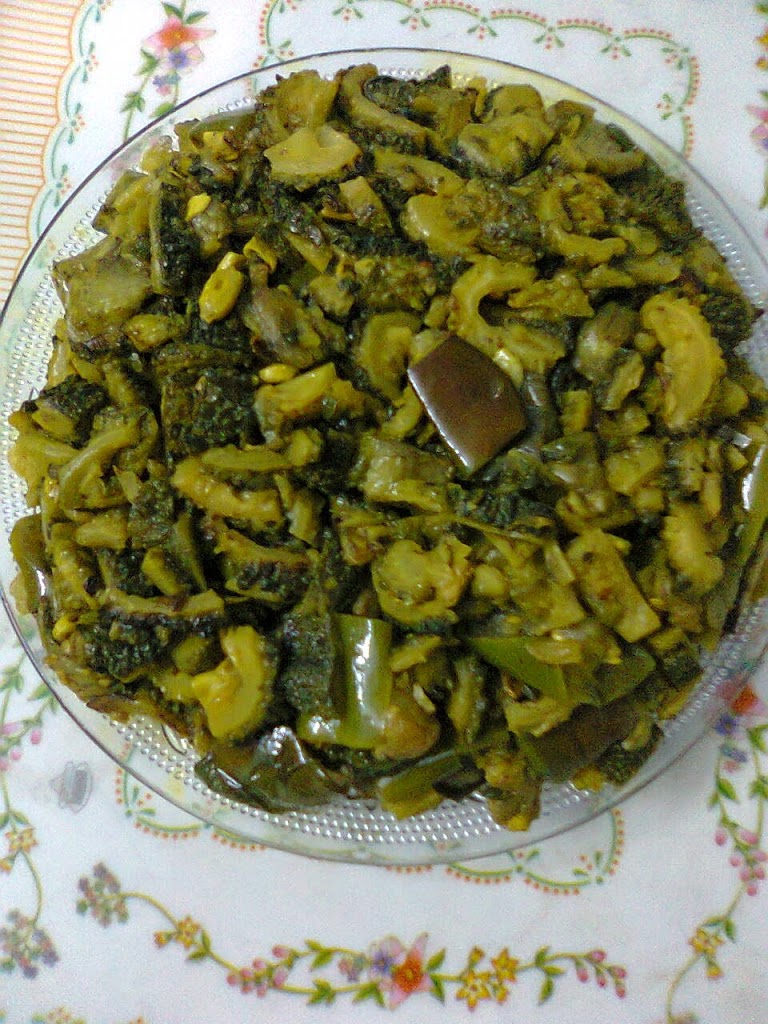 Cooking time – 30 minutes. Serve – 4
Ingredients –
1.Bitter gourd – 200 grams.(washed and chopped)
2.Egg plant (large) – 1 (cut into small cubes)
3.Kalonji (nigella seeds) – 1/2 tsp.
4.Salt – 1/2 tsp.
5.Turmeric powder – 1/4 tsp.
6.Oil – 3 tbsp.
Method –
1.Soak the eggplant cubs in water for 10 minutes and drain.
2.Heat oil in a frying pan and stir fry the eggplant for 3 to 4 minutes,remove from oil and keep aside. Add kalonji in the pan (add 1 tsp.of oil if needed) and stir fry for 30 seconds. Add the chopped bitter gourd, salt and turmeric powder. Stir fry for 2 to 3 minutes. Add 1/2 cup of water and cook it over medium heat until the bitter gourd pieces are cooked. Add water if needed and cook for few minutes.
3.Once the bitter gourd is tender add the fried eggplant and mix well. Stir fry for 4 to 5 minutes on slow flame. Bitter Gourd With Eggplant is ready. Serve the healthy dish as a first item for lunch.