Hi friends,
Today we are going to make a delicious dessert recipe made with Bottle Gourd. It is Bottle Gourd Kulfi. It is an easy to make recipe, nutritious and perfect for summer.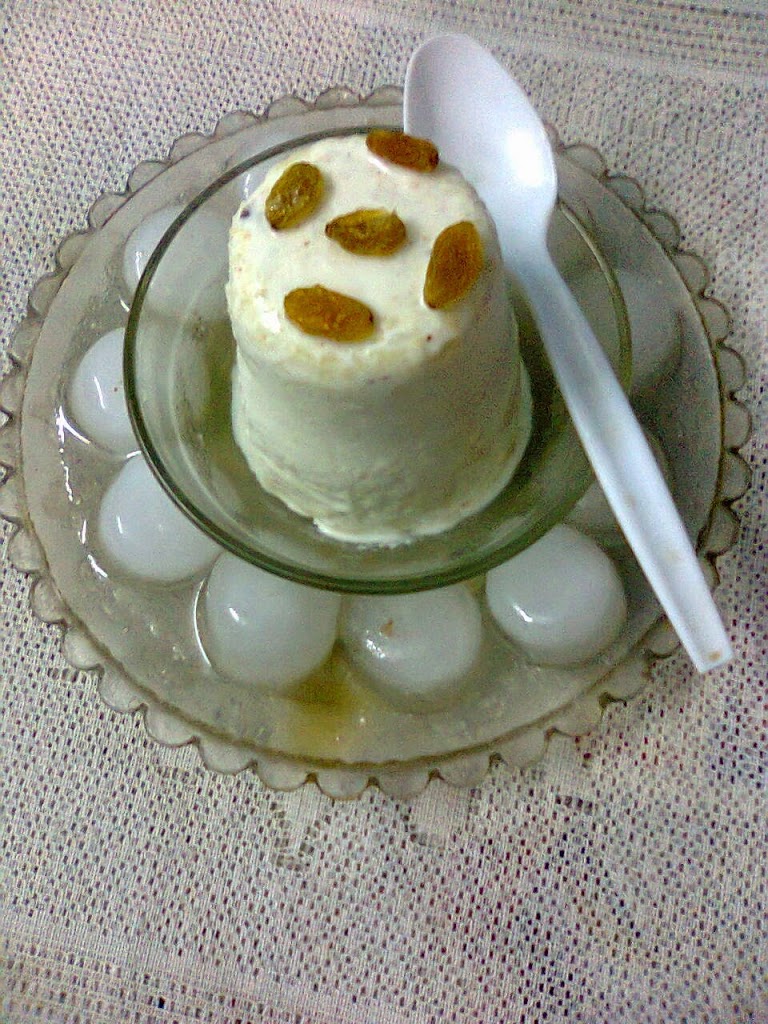 Cooking time – 45 minutes. Serve – 4.
Ingredients –
1.Grated bottle gourd – 2 cups.
2.Fresh cream – 200 ml.
3.Sugar – 8 tbsp.
4.Cardamom powder – 1 tsp.
5.Milk (full cream) – 1 liter.
Method –
1.Peel and grate the hard portions of bottle gourd. Boil it in 2 cups of water for 10 minutes. Transfer the boiled bottle gourd to a strainer. Put the strained gourd in a non-stick frying pan. To this add sugar and cardamom powder.Cook on slow flame for 5 minutes. Add fresh cream, mix well.Cook on slow flame for 7 to 8 minutes with stirring continuously.Transfer the bottle gourd mixture to a bowl.
2.Boil the milk in a non-stick frying pan.Stir continuously to prevent it from burning at the bottom. Cook on slow flame till half the quantity is left. Remove pan from heat. Add the bottle gourd mixture to the milk and mix well using a whisk or fork. Cool the mixture completely at room temp. Pour the mixture in moulds. Cover each mould with foil and freeze till set.
Bottle Gourd Kulfi is ready. To serve take one mould, rub with your palms (you can run a knife all around the mould) and invert on a bowl. Garnish with raisins/pista and serve immediately.