Hi friends,
Today I am going to make a very rare recipe made with the conical portion (inner portion) of Banana Flower. In Bengal it is called Mocha Bhaja. In Bengal village it is also known as "Bou Bhaja". It is an easy to make recipe, very tasty to eat and requires a few ingredients. [ For conical portion see the previous post]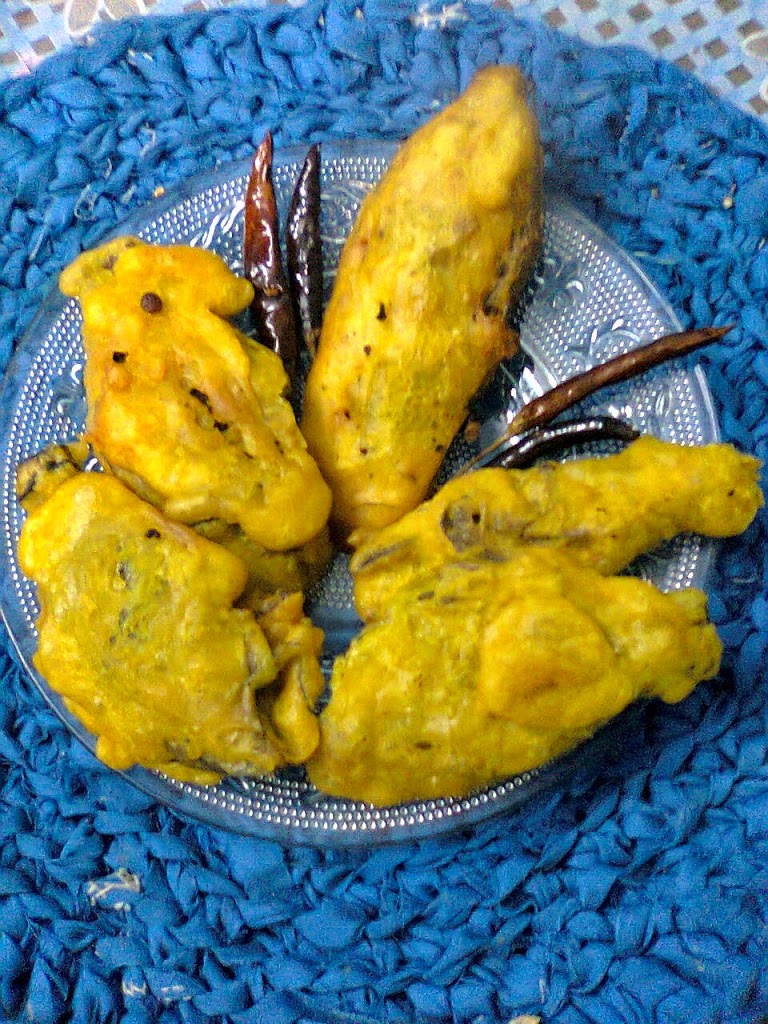 Cooking time – 20 minutes. Serve – 4
Ingredients –
1.Conical portion of banana flower – 2 (from 2 banana flowers)
2.Flour (maida) – 1 cup.
3.Rice flour – 2 tbsp.
4.Red chilly powder – 14 tsp.
5.Turmeric powder – 14 tbsp.
6.Salt to taste.
7.Sugar – a pinch.
8.Baking soda – a pinch.
9.Oil – 1 tsp.(for the batter)
10.Oil for deep frying.
Method –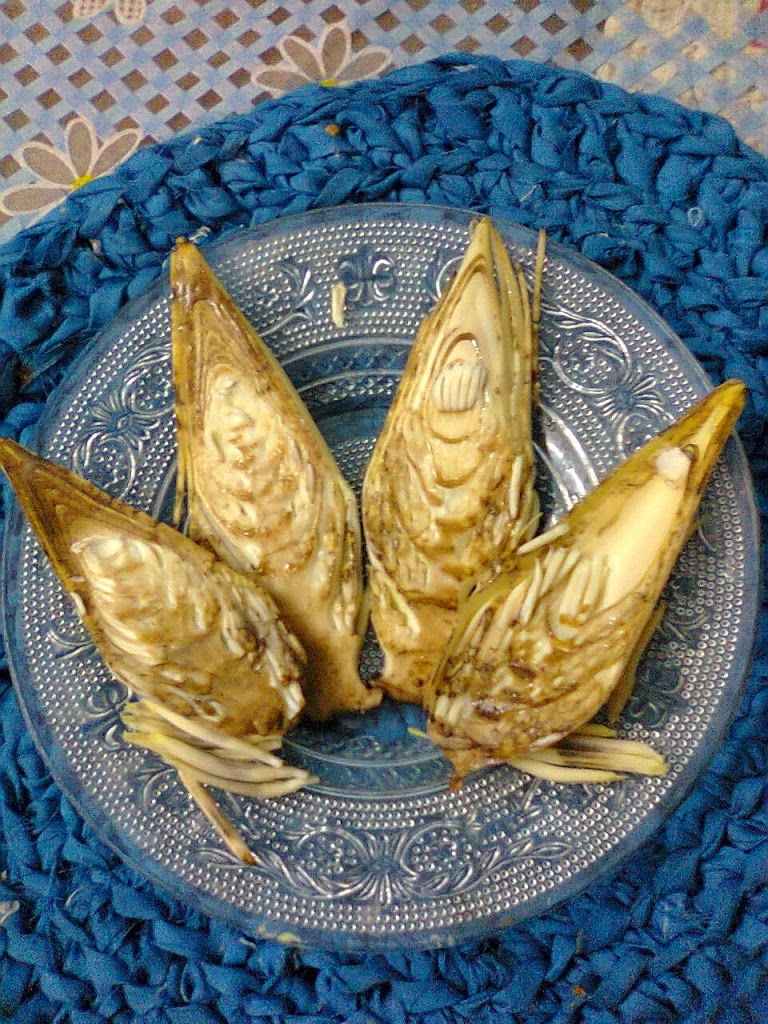 1.Slice the conical portion of the banana flower as thin as possible. Soak in water by adding 1 tbsp.of salt and a pinch of turmeric powder for 20 minutes. After 20 minutes drain the water. Boil 4 cups of water in a pan. Add 1 tsp.of salt. Gently add the sliced flower and boil for 2 minutes.Slowly transfer them to a colander. Keep aside.
2.Take flour and rice flour in a bowl. To this add turmeric,chilly,sugar,salt,baking soda and 1 tsp.of oil, mix well. Add water gradually and make a thick batter.Beat the batter well.
3.Heat oil in a frying pan, when hot reduce the heat. Take one sliced flower dip in the batter and drop into the hot oil. Fry on slow flame until brown on both sides.Fry 2 or 3 flowers at a time. Increase the heat and remove the fried flowers with a slotted spoon and keep in paper towels.
Banana Flower Fritters is ready to serve. Generally it is served as a starter with steamed rice. It can be eaten as a tea time snacks.