Hi friends,
Today I am sharing with you a delicious sweet recipe made with Bottle Gourd. The sweet is healthy, tasty and very popular In India. It is an easy to make recipe and perfect for summer.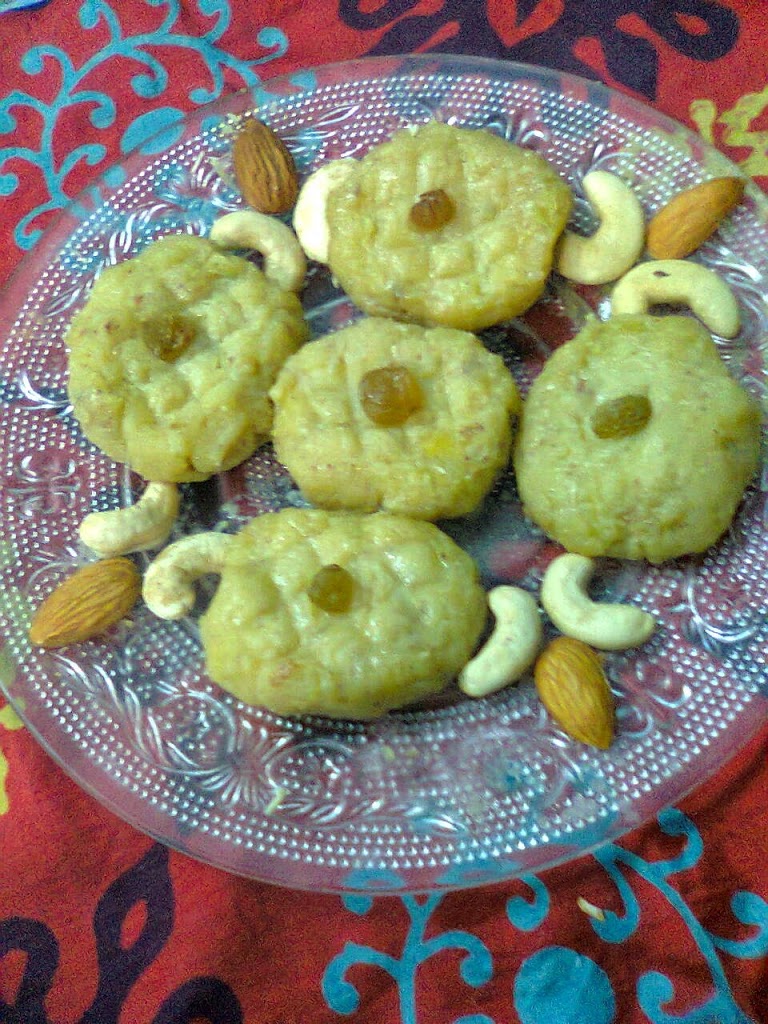 Cooking time – 40 minutes. Serve – 4
Ingredients –
1.Grated bottle gourd – 2 cups.
2.Cashew nuts – 25 grams.
3.Full cream milk – 2 cups.
4.Milk powder – 2 tbsp.
5.Ghee – 1 tsp.
6.Cardamom powder – 1 tsp.
7.Sugar – 1/2 cup
Method –
1.Peel and take the hard portions of the bottle gourd and grate. Boil the grated gourd in 2 cups of water for 7 to 8 minutes. Remove pan from heat and transfer the boiled gourd to a strainer.
2.Grind the cashew nuts into a smooth powder.
3.Boil milk in a non-stick frying pan. Add the strained bottle gourd and cook for 5 to 7 minutes. Add cashew powder,sugar,milk powder and ghee. Mix well. Cook on slow flame with stir continuously. When the mixture leaves the sides of the pan and comes together remove pan from heat. Add cardamom powder,mix well. Transfer the mixture to a greased tray. Let it cool for 5 minutes. Take a little portion of the mix, make a ball and shape with greased mould.
Bottle Gourd sweet is ready to serve. Garnish with nuts and raisins and serve as a summer dessert.